There are plenty of things to do in 2018, get your agenda out and plan your year ahead with important dates, the best concerts, the most exciting sporting events and greatest festivals for this year.
---
March
There's no upstaging the city this month as the 16th Festival Iberoamericano de Teatro comes to town. Companies from all over the world will perform 57 different shows at 23 venues in the city. And, if the play's not quite the thing for you, grab your wellies 'cos Estéreo Picnic will be bringing the likes of The Killers, LCD Soundsystem, Lana del Rey, Gorillaz and so much more. The month ends with Semana Santa and the usual plethora of festivals. Don't get caught out by Ley Seca (starting at 6pm on March 10) before the Congressional Elections on March 11.
WATCH OUT FOR:  • Congressional Elections: March 11 • Festival Iberoamericano de Teatro de Bogotá:  March 16 – April 1 • Estéreo Picnic: March 23-25
LIVE ACTS: March 3: Elrow, March 10: Queens of the Stone Age, March 10: Cholo Valderrama, March 16: Depeche Mode – Global Spirit Tour , March 23-25: Festival Esteréo Picnic with Gorillaz, The Killers, Lana Del Rey, LCD Soundsystem, Bomba Estéreo, Tyler The Creator, Mac Demarco, Moügli and more.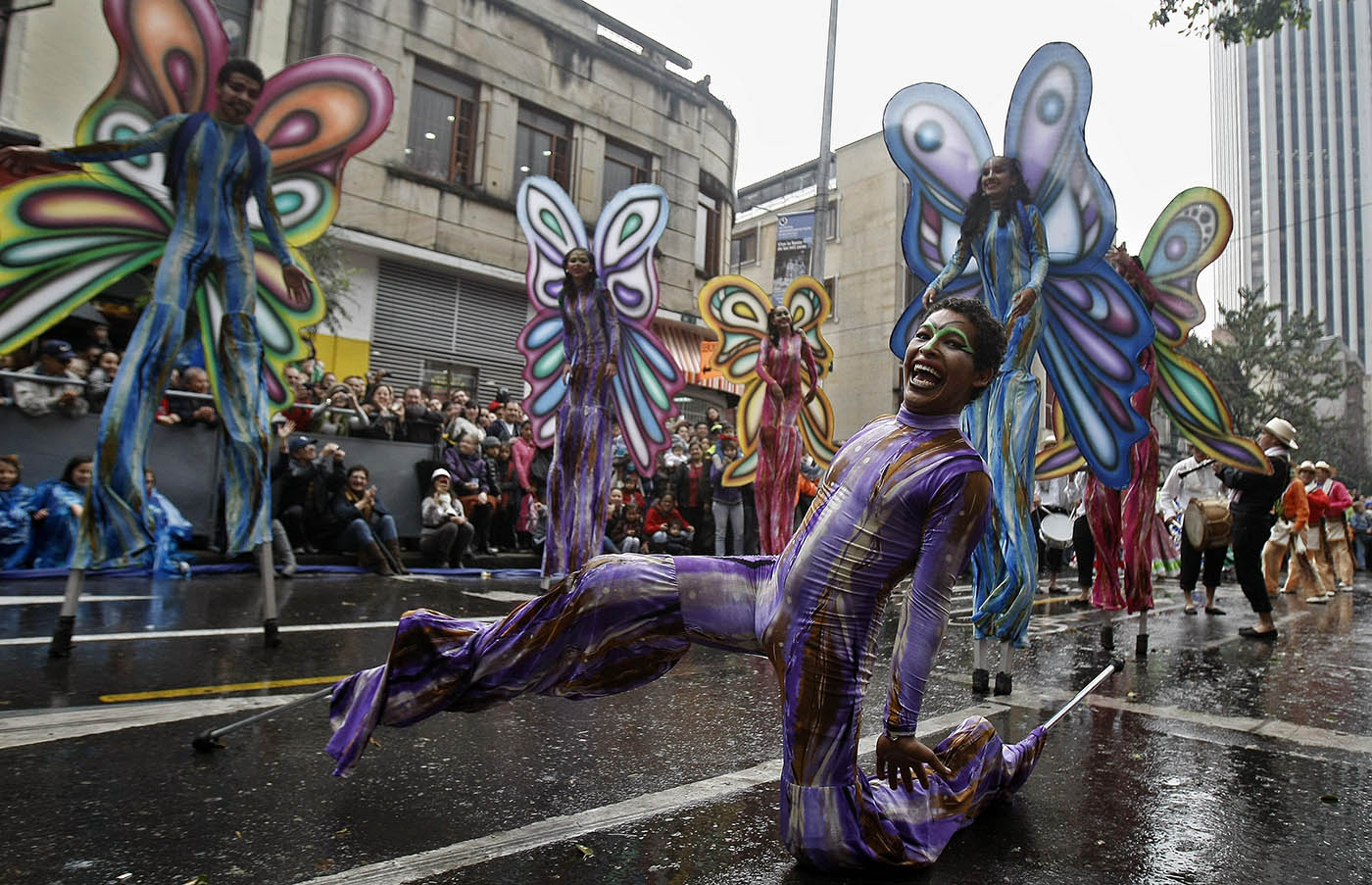 ---
April
One of South America's largest book fairs opens another chapter in the shape of Filbo. Argentina is this year's guest of honour and they've already got a packed programme.  Watch out for The Social Festival, which will bring two days of house and techno music somewhere around March or April. Finally, Bogotá Fashion Week at the end of the week will showcase all the latest trends.
WATCH OUT FOR:  • Easter: April 1 • Filbo: April 17 – May 2  • Bogotá Fashion Week: April 25-27  • Eurocine
LIVE ACTS: April 6: Rata Blanca 30 years, April 25: Soundhearts Festival with Radiohead and other special guests.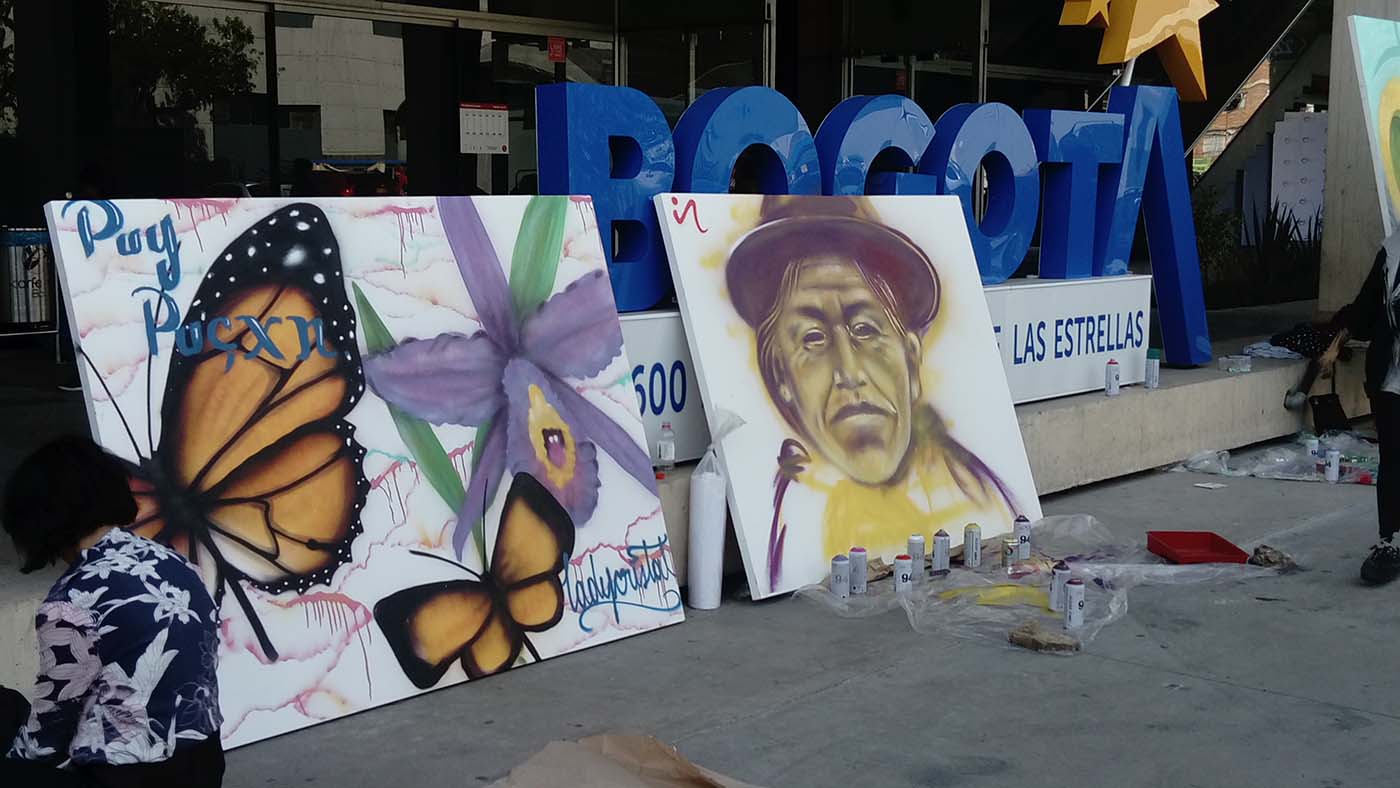 ---
May
Come what may, if you've been adopted into a Colombian family, don't forget Mother's Day – the shops and restaurants will be filled with madre-related goodies to remind you in time. Believe it or not, according to the police, Mother's Day is one of the most violent weekends in the year. BAUM Festival, one of the city's biggest electronic music bonanzas usually pounds the Centro de Eventos with its techno beats in the last weekend of the month. The first round of the presidential elections will take place on May 27, with the accompanying Ley Seca.
WATCH OUT FOR:  •  Mother's day: May 13 • BAUM Festival • Presidential elections, first round: May 26
LIVE ACTS: May 24: Deftones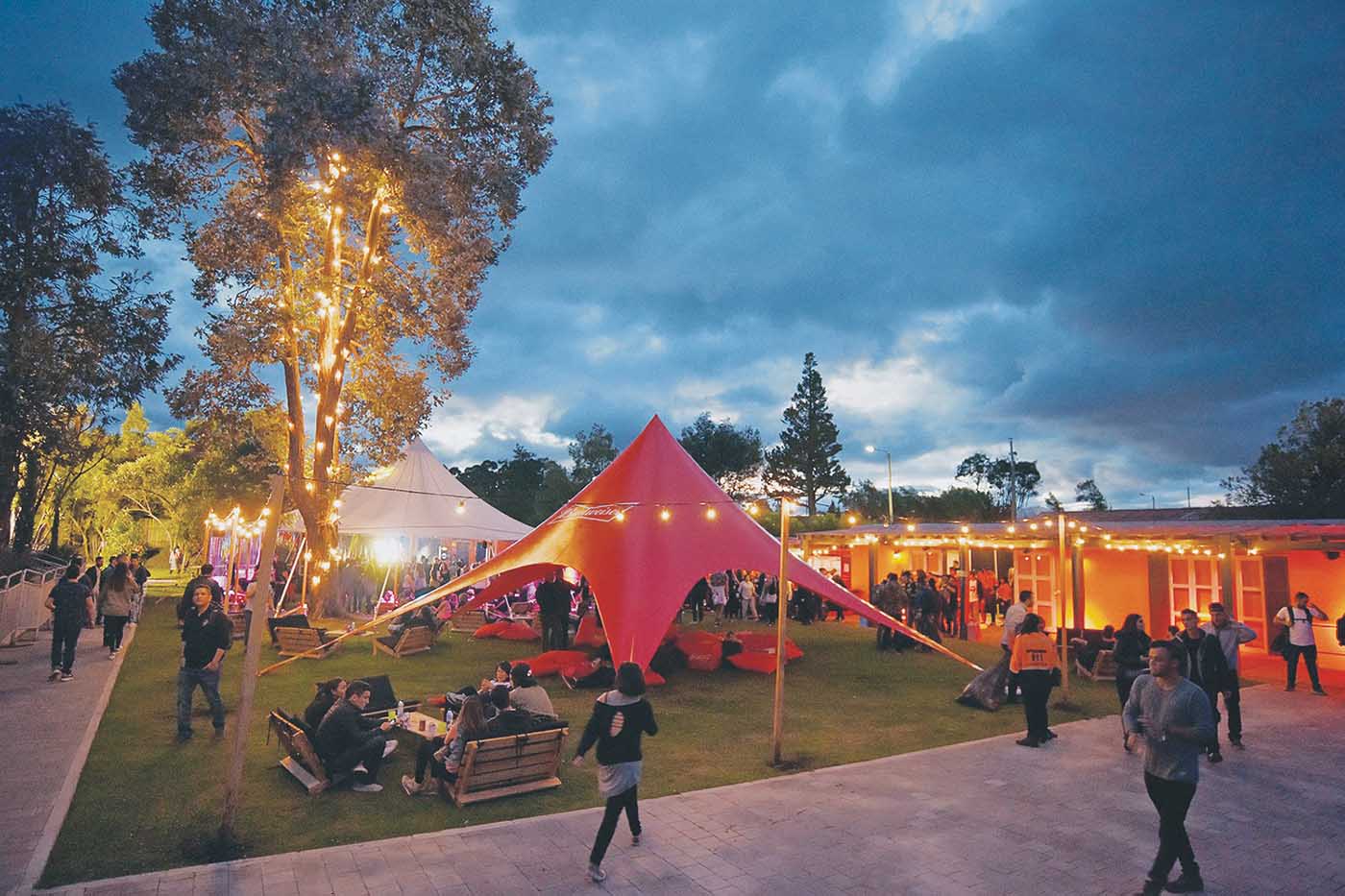 ---
June
The city will be awash with yellow shirts, flour and probably foam as authorities erect big screens for the World Cup. In 2014, authorities tried to ban alcohol and dampen the celebrations after complaints of violence. But don't let that stop you joining the fun. Plus, Expovinos usually floods Corferias with grape juice about this time of year and Maridaje, a gastronomy festival that started in Medellín, There's also a celebration of LGBT film at the Ciclo Rosa.
WATCH OUT FOR:  • World Cup: June 14 – July 15 • Father's Day: June 17 • Maridaje: June 21-24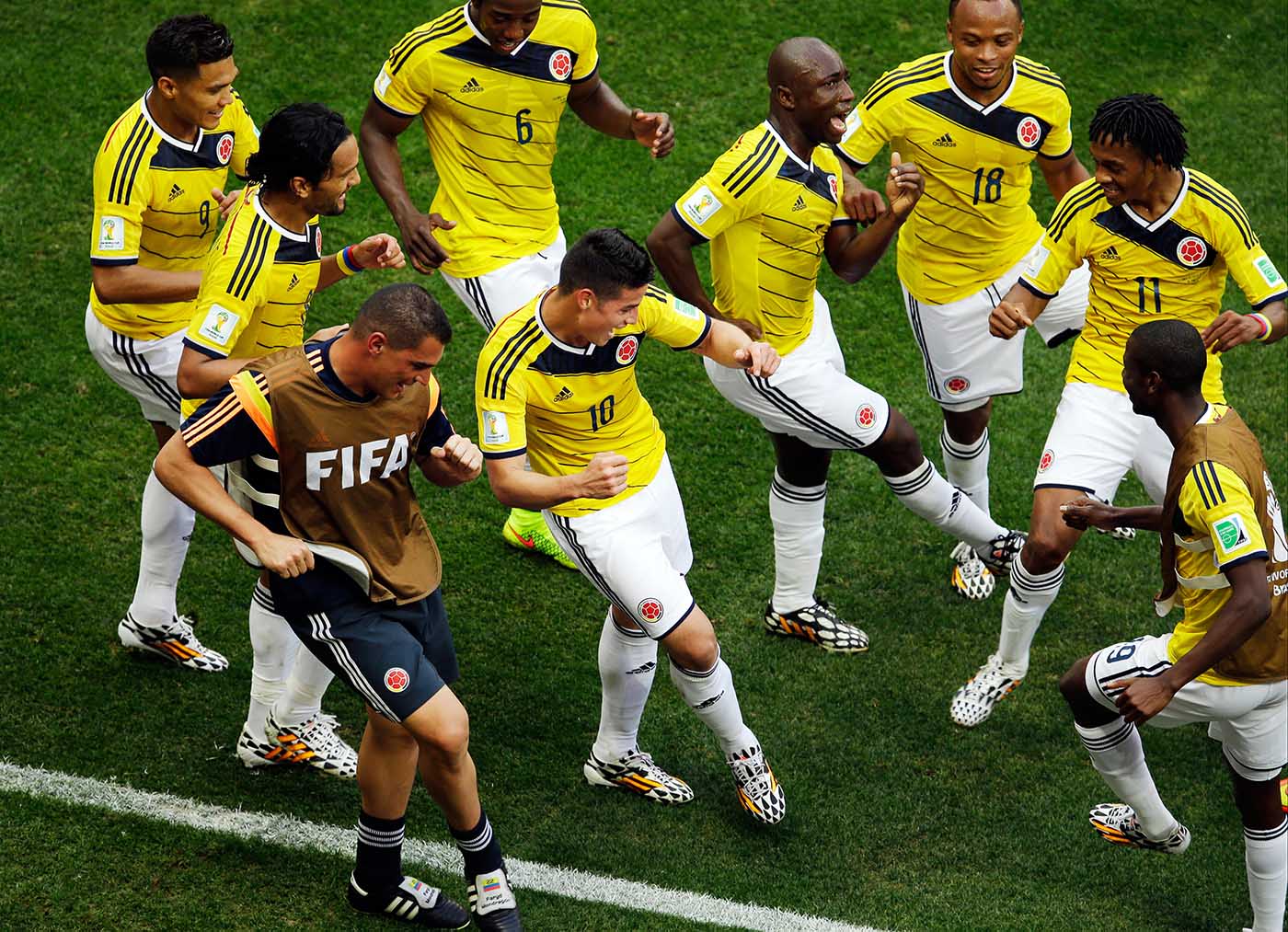 ---
July
World Cup fever will still have a hold on the city in July, and sports fans also have the Tour de France to look forward to. Those wanting to take part rather than watch can look forward to the Media Maratón on July 29. It's a packed month: Colombian Independence Day is on the twentieth and the Festival de Verano provides family fun. The city's Pride march usually flies its rainbow flag at the end of June/start of July. And independent film gets a shout out at IndieBo.
WATCH OUT FOR:  • Colombian Independence Day: July 20 • IndieBo • Media Maratón: July 29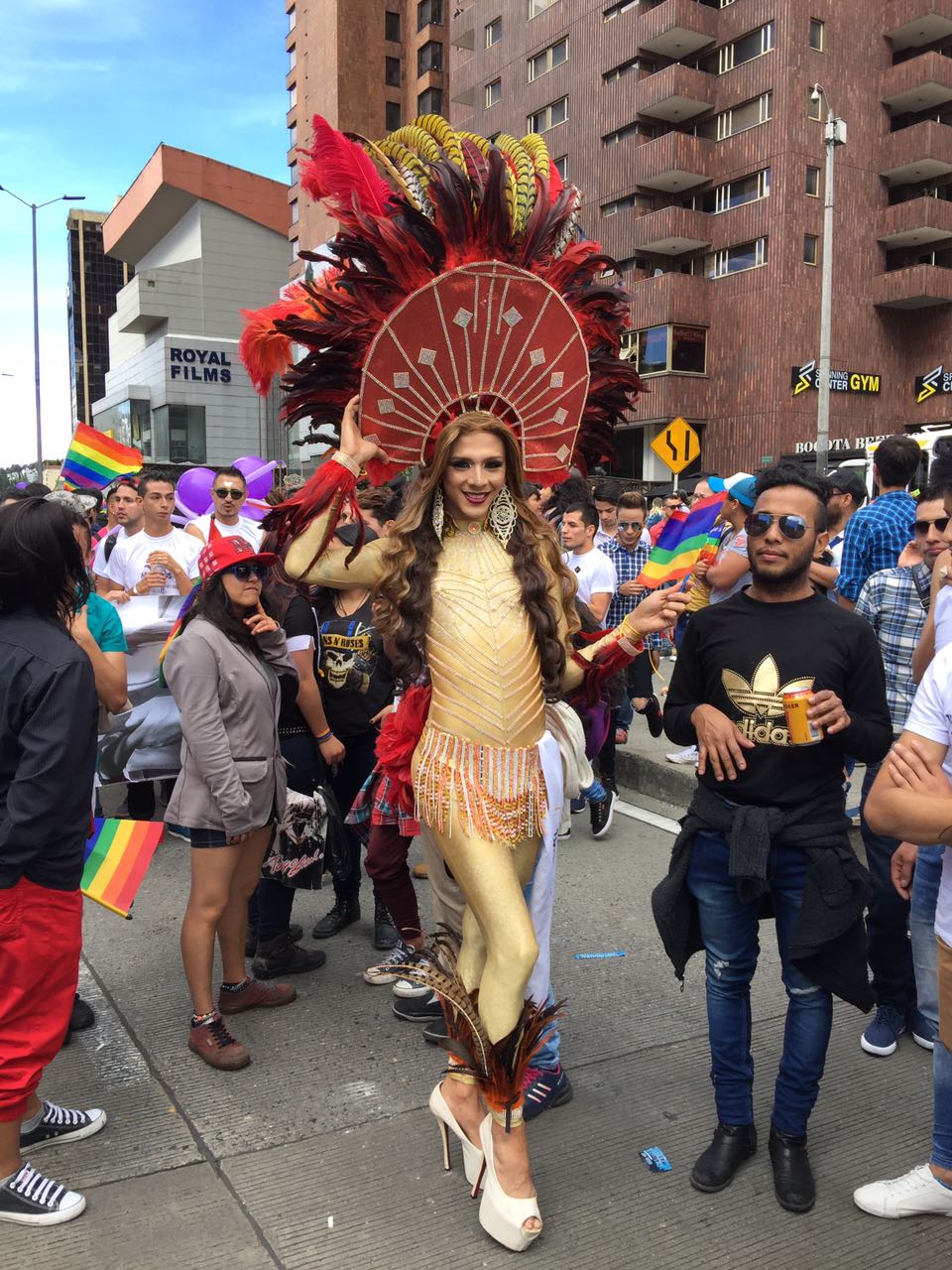 ---
August
The city's free park festivals will start with a bang as Rock al Parque arrives is set to arrive in all its metal glory to rock the Parque Bolívar. Then Colombia al Parque celebrates all things Colombian from vallenato to cumbia and gaitas to joropos. If you've never seen a tiple, now is your chance. And while we're celebrating Colombian things, it's Bogotá's birthday on August 6. Alimentarte, the ever popular food festival, usually gets peoples mouths' watering at some point during July/August. And it's kite time – more in Villa de Leyva than Bogotá, but you'll still see plenty around.
WATCH OUT FOR:  • Rock al Parque • Festival del viento y las cometas de Villa de Leyva  • Colombia al Parque • Bogotá birthday: August 6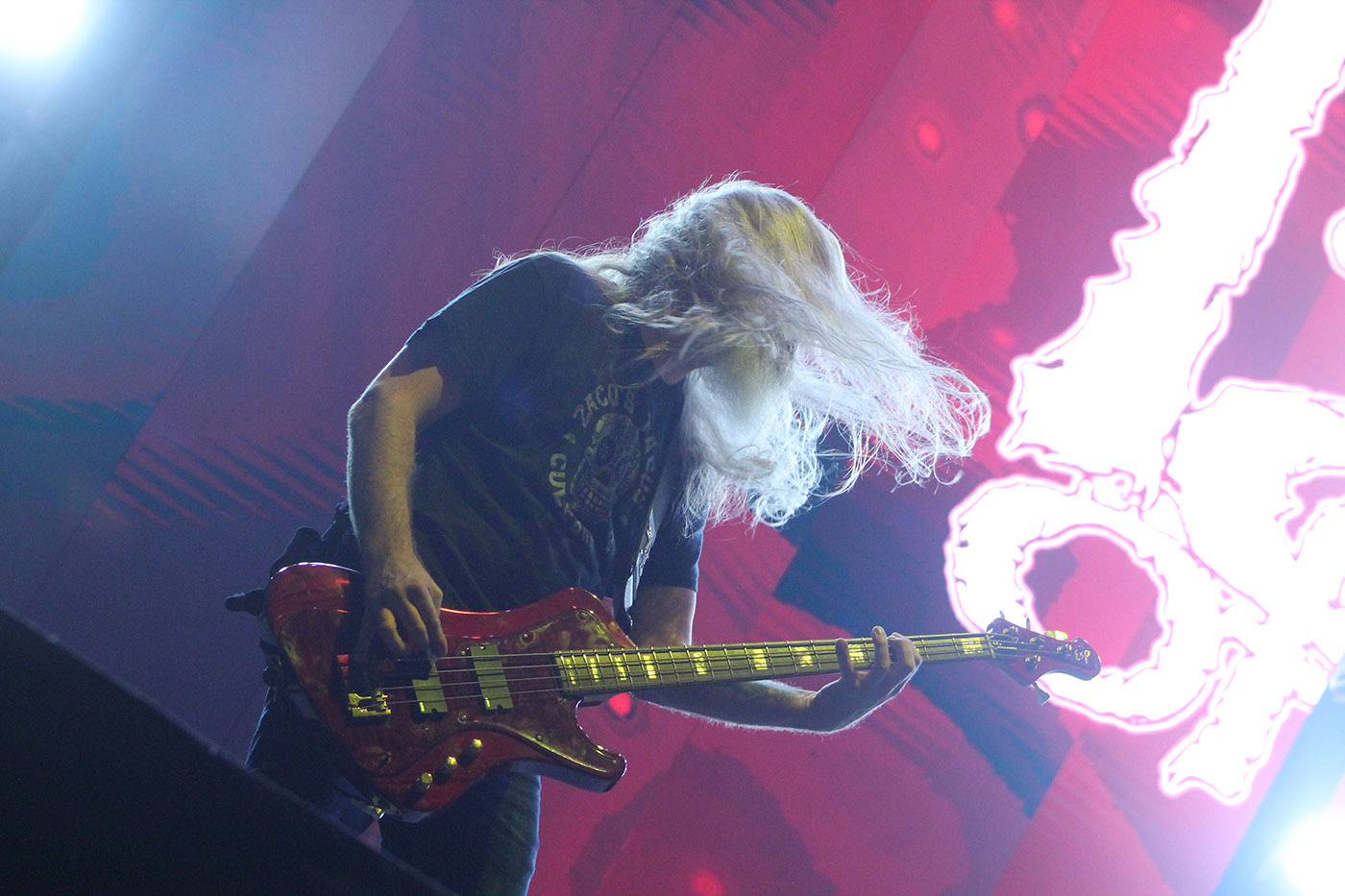 ---
September
Love is in the air with Amor y Amistad in the middle of the month. Don't be surprised if friends or colleagues give you a small gift on the 15th, the day's not only for lovers. Jazz is in the air too with the 23rd version of Jazz al Parque likely to attract some national and international stars. Plus, there's Hermoso Ruido with alternative/electronic beats somewhere around the end of the month. Grab your beer stein and ready those lederhosen as the deceptively named Oktoberfest starts on September 22.
WATCH OUT FOR:  • Amor y Amistad: 15 September  • Jazz al Parque  • Hermoso Ruido

---
October
The city will be awash with art as gargantuan event ArtBo, as well as smaller – but by no means lesser – counterparts including Art Chicó, ODEÓN, BARCÚ and the Feria del Millón bring the fine arts closer to everyone in the city. Corferias will fill up with cosplayers and dressed-up dogs as the ever-growing SOFA celebrates anime and gaming. There's more dressing up for Halloween at the end of the month, plus Hip Hop al Parque, SOMA and possibly a second edition of Cosquín rock. Film-wise, there's the Bogotá Independent Film Festival and the Festival CINE ANIMAL Bogotá.
WATCH OUT FOR:  • ARTBO, Barcú, Odeón, Feria de Millón • Hip Hop al Parque • SOFA • Bogotá Independent Film Festival

---
November
Halloween will linger on with Zinema Zombie and maybe the popular zombie march in which thousands of people dressed as zombies infest the city's streets. The 21st edition of Salsa al Parque will get everybody's hips – and feet – moving, showcasing some of the best dancers and bands the genre has to offer. Watch out for the Latin Grammys; Colombian artists are likely to pick up a few prizes. Phew, we'd almost gone a whole year without mentioning Shakira!
WATCH OUT FOR:  • Zinema Zombie  •  Latin Grammy awards • Salsa al Parque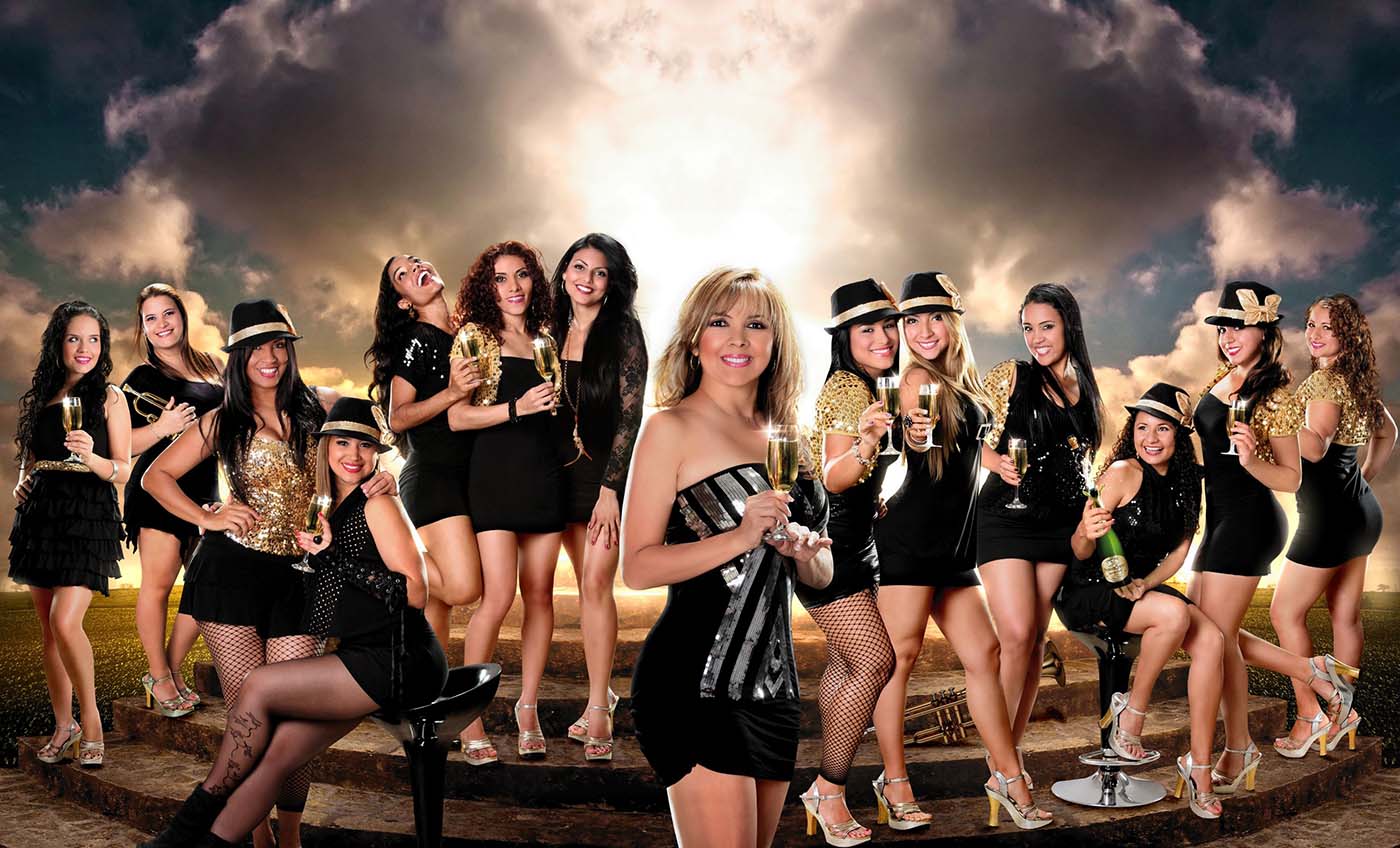 ---
December
The run-up to Christmas will see the Día de las Velitas, followed by the very Colombian tradition of novenas. It's hard to miss the Christmas lights, which usually illuminate the city's parks and popular spaces for most of the month. The spectacle in Plaza Bolívar is always worth watching. Last year's brought the country's biodiversity to life using mapping, lights, music and fire. The pavillions in Corferias will be brimming with extraordinary and affordable arts and crafts from all over the country at Expoartesanías.
WATCH OUT FOR:  • Expoartesanías  • Bogoshorts • Light displays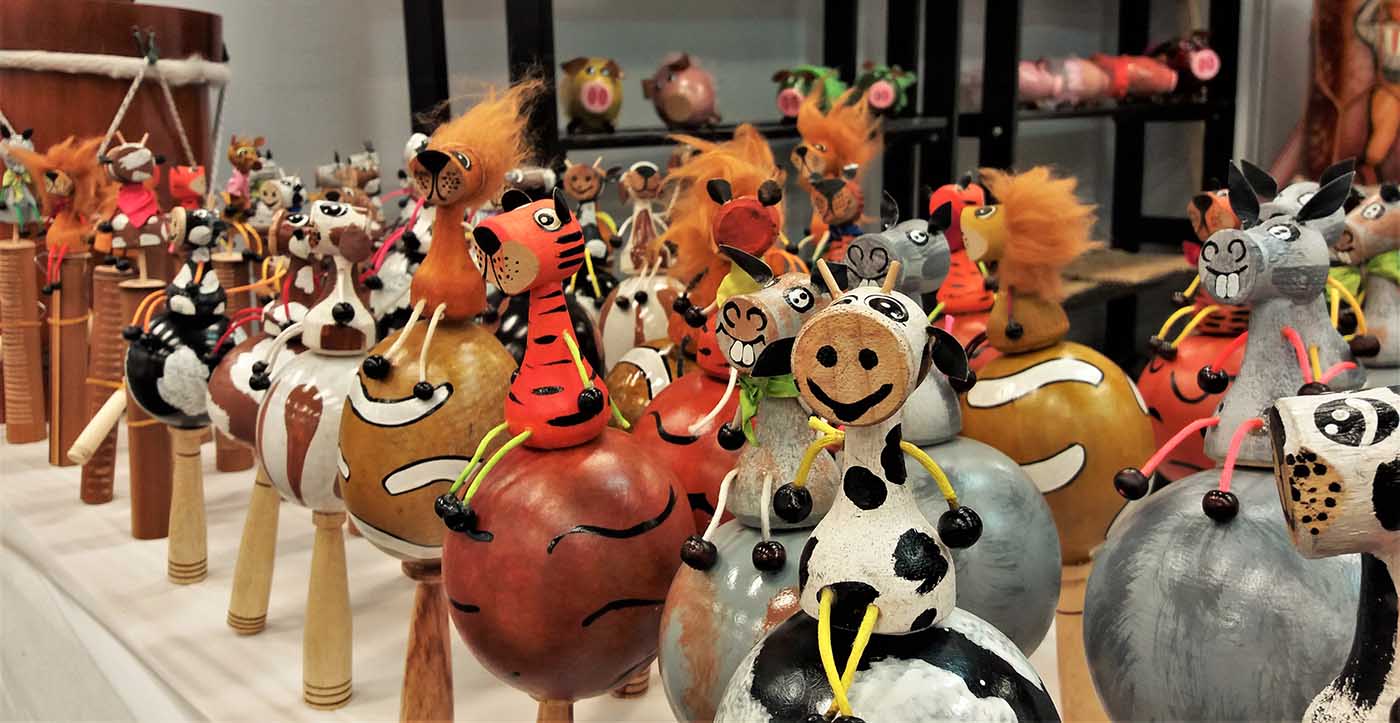 ---
This article first appeared in The Bogotá Post printed edition 50