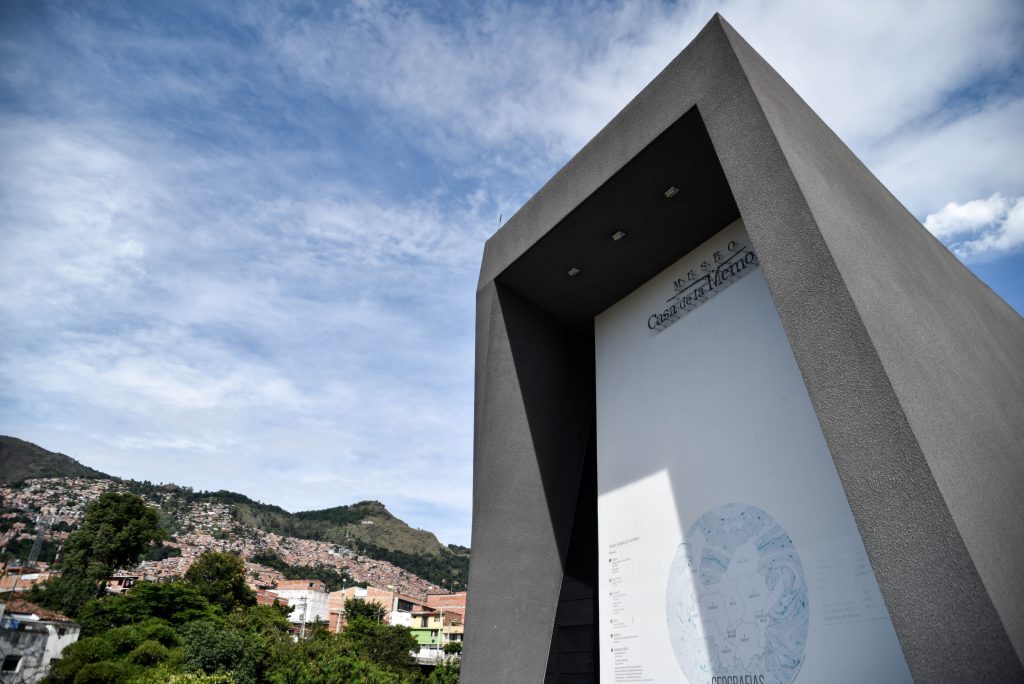 From the outside, the structure and dark grey exterior of the Casa de la Memoria Museum is intriguing, but not plainly obvious for those unfamiliar with the building. Located in Parque Bicentenario, just a 10-minute walk from Medellín's city centre, its construction was part of a Proyecto de Inovación Urbano: projects for the renovation of public spaces, that were formerly notorious for crime and violence. Funded by the town hall of the city of Medellín, the aim was to transform the public space to encourage social and urban development.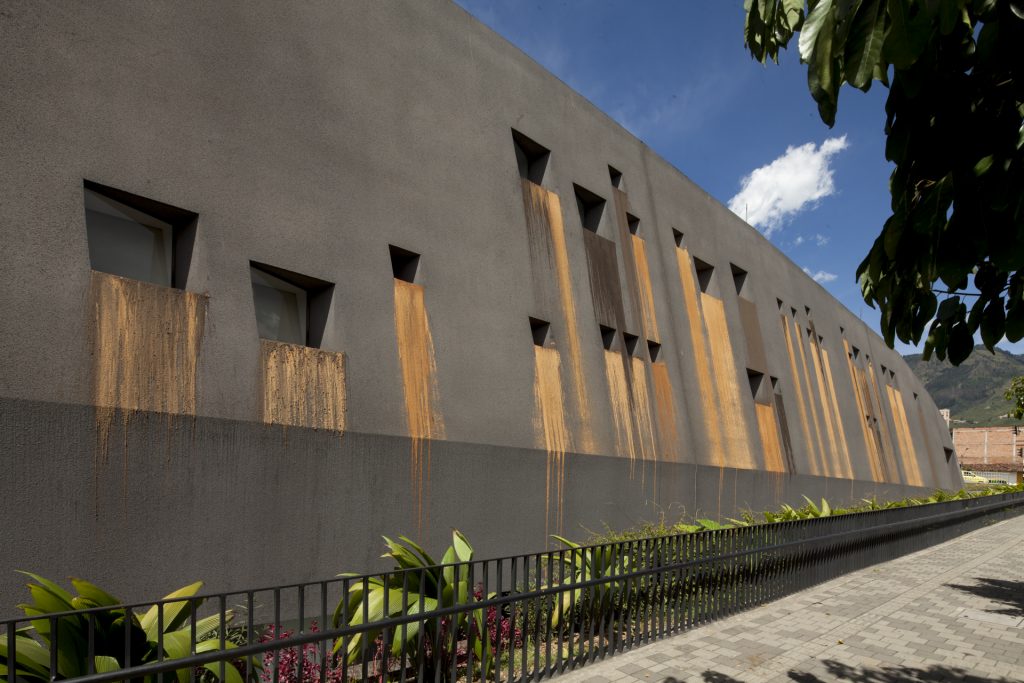 Research for the museum started in the year 2006, just four years after one of the last major operations of Colombia's armed conflict took place in Medellín's comuna 13: Operación Orión. Speaking to the Bogotá Post, the museum's director Adriana Valderrama explained the urgent need to recognise and honour the victims that arose from this, "it became necessary to take our own initiatives on a local level, that corresponded with a very local demand." Its territorial origins, she says, are what make the museum so unique, as Medellín has suffered particularly as a result of Colombia's armed conflict and followed a very different path to other cities, such as Bogotá.
The museum opened its doors to the public in 2011, the same year that the Centro Nacional de Memoria Histórica was founded, and nine before Bogotá's new Museo de Memoria Histórica de Colombia is due to be inaugurated. According to the museum's press office, the curative team's objective is to enable Colombia to develop a healthy relationship with its past, by "circulat[ing] memories of the past, without weakening the present, nor eliminating the future."
On entering the museum, visitors are met by a mural dedicated to some of the most recognisable names and faces of those who, in their fight for justice, fell victim to Colombia's armed conflict. Among them, the doctor and human rights defender Héctor Abad Gómez, who campaigned for social justice, and journalist Jaime Garzón, murdered by right-wing paramilitaries for his work.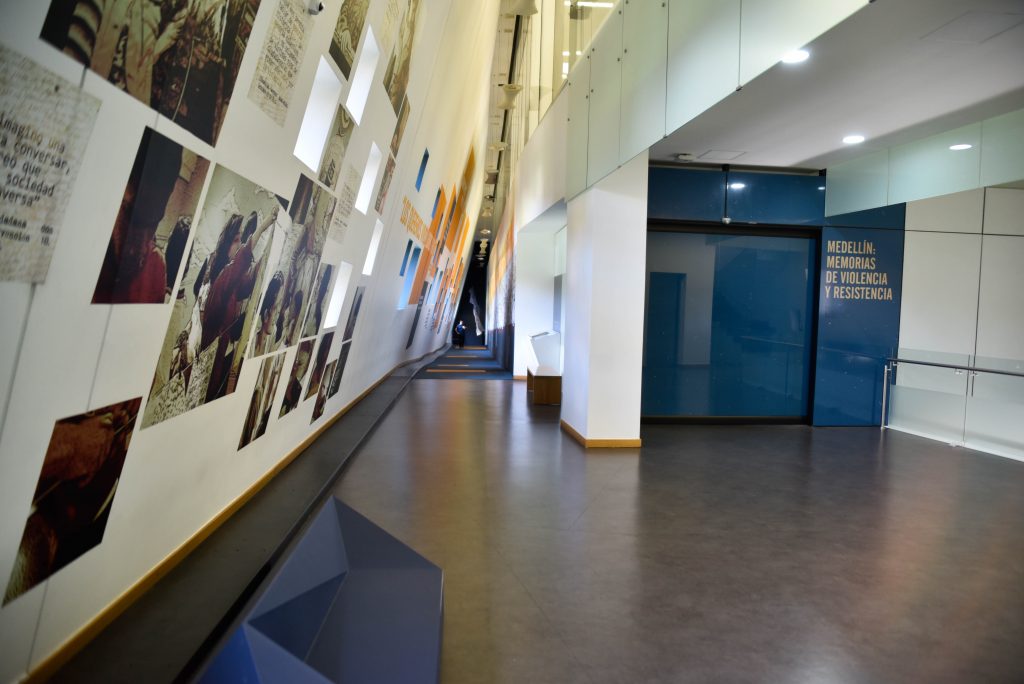 Casa de la memoria has one permanent exhibition, 'Medellín: Memorias de violencia y resistencia' that tells the story of Medellín's recent history through a collection of different voices and mediums. These comprise everything from first-hand testimonies, newspaper archives, audio-visual resources and artwork. An interactive timeline attempts to present an almost impossible linear depiction of events, allowing visitors to scroll through Colombia's past and discover how events have marked the country's history for themselves. Poignant stories of how marginalised groups such as women, Afro-Colombians, and indigenous communities have been victimised are told through installations using both art and music. Harrowing video testimonies of victims of the armed conflict can also be played at the click of a button on the large touch screens.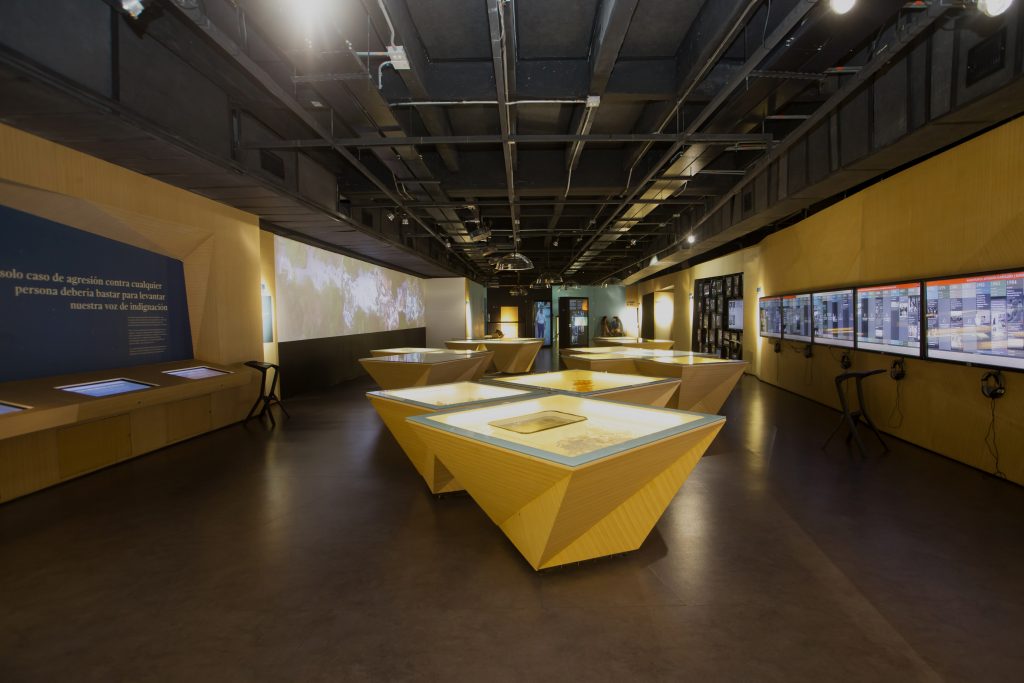 It also has several temporary exhibitions which alternate on roughly a yearly basis. Current temporary exhibitions include 'Medellín ES: 70, 80, 90': a space allowing visitors to "reconcile with the different faces of the city that overlap, cross, separate and approach." In other words, the exhibition talks through the different periods that have characterised recent decades of Antioquian history, from its most troubled years all the way through to the slight glimmers of hope that began to appear towards the end of the 90s. 'Geografías de la verdad' is another temporary exhibition that takes visitors on a trip around the interior and exterior of the museum, on display until September of this year.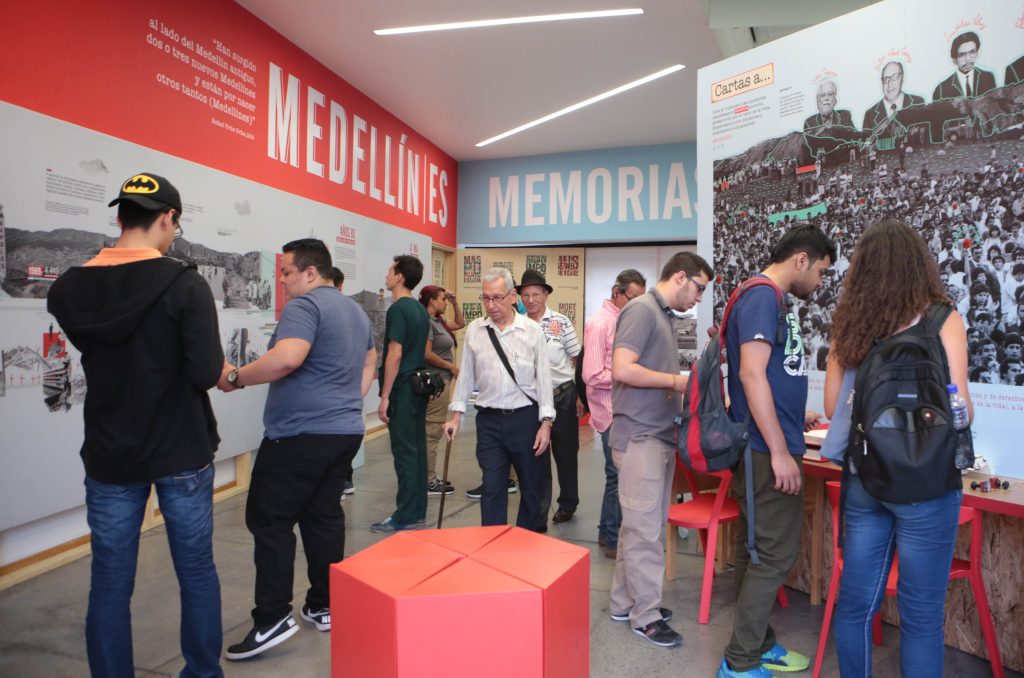 In the words of Valderrama, the museum is "a space for everyone", providing its visitors with the opportunity to build their own memories of Colombia's armed conflict, in order to avoid repetition of past events. It caters for all audiences: young people, foreigners, who constituted 33% of visitors last year, and the elderly, with its most popular visitor demographic being university students. Thanks to Casa de la Memoria's partnership with some of Medellín's biggest universities, students are free to use the CRAM (Resource Centre for the Activation of Memory), which holds the museum's archives, along with a library of investigative material.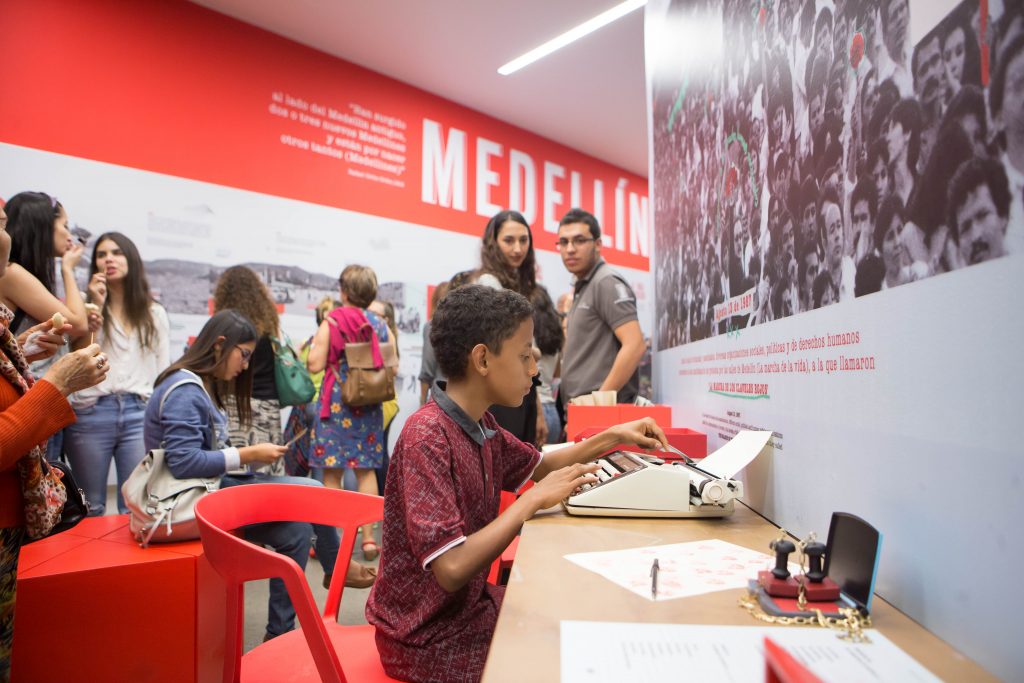 One age bracket not entirely catered for, however, are children. At the moment, the museum has a chaperone system, where assistants are available to accompany children around the museum and translate the information to them in the most appropriate way possible. In the words of the museum's press and communications officer, Silvia Luz Gutiérrez, "there are heavy topics that are often difficult when it comes to children, but if you find a way to tell them, it's good for them to know."
In response to this, the museum is currently working on a project called 'jugatorio', a clever play on words combining the notions of a playground and a laboratory, providing a creative space for children to play and learn at the same time. Adapted content will make it easier for young children to access the museum and interact with the information they are being given. "We are working towards making the museum accessible for children as young as 10-years-old," says Valderrama. The 'jugatorio' project will be ready by the end of this year.
Much like the new Museo de Memoria Histórica de Colombia, Valderrama explained one of the principles of the museum is to work with the people, "building its content from the roots" and following a "participative methodology", so that the result involves many voices and not just the voice of one curator. However, she pointed out that Medellín's Casa de la Memoria museum has a "different vision" to Bogotá's new Museum of Historical Memory, which follows a national agenda and whose construction was ordered by law. Medellín's conflict is different, Gutiérrez maintains, "it's not like it's over already, it's a conflict that is still present, while we tell the story of what's happening."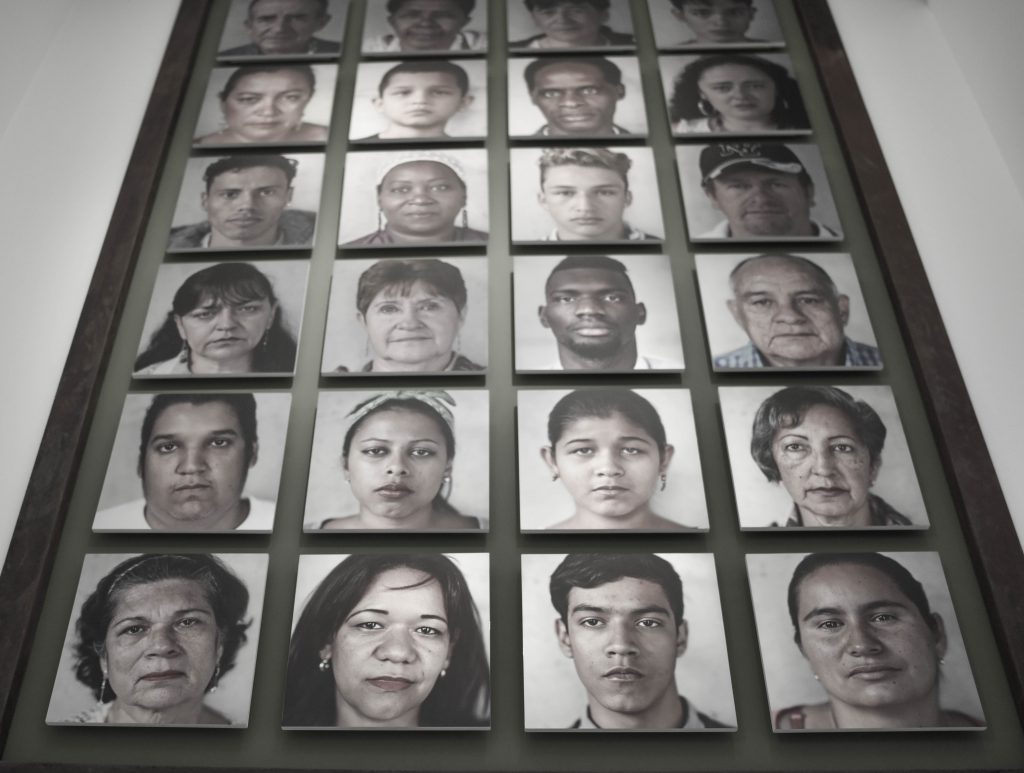 What is most striking about Casa de la Memoria is the way in which it so thoroughly documents Colombia's armed conflict. Until the opening of Bogotá's Museo de Memoria Histórica in 2020, it is one of the only places in Colombia where visitors can access information that has, for so long, not been disclosed to the public. Although its contents are harrowing, an enormous amount can be learnt from what's inside, and the museum remains one of the many symbols of Medellín's continued transformation.