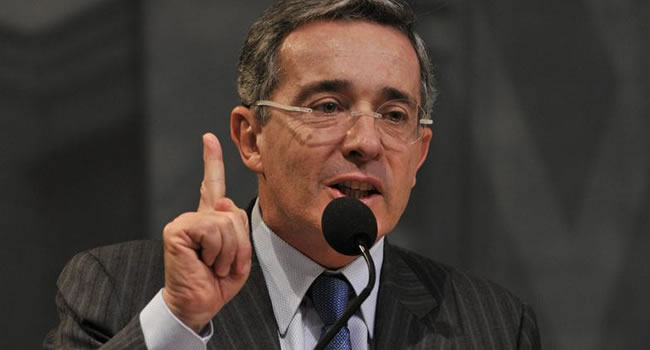 Former president Álvaro Uribe is today Citizen Uribe after having resigned on Wednesday in response to the Supreme Court calling him in for questioning on charges of bribery and procedural fraud. As a civilian, Uribe won't be afforded the immunity that senators enjoy and many believe the resignation was a tactical ploy to have the Attorney General's Office hear the case rather than the Supreme Court.
But how did it come to this? We look back at the key events in the year that led to Uribe's resignation.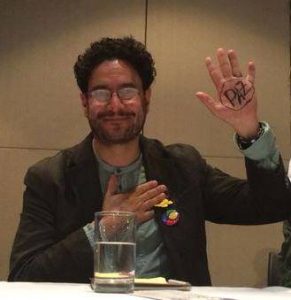 September 2014 – Senator Iván Cepeda releases explosive testimony of two prisoners, Pablo Hernán Sierra García and that of Juan Monsalve Pineda, who claimed that Uribe and his brother Santiago, among others,  were responsible for establishing a paramilitary group (Bloque Metro) from their family ranch. The claims by Cepeda made him a powerful enemy and Uribe counter-attacked claiming that Cepeda had bribed the men into giving false testimony against Uribe.
Uribe himself provided witnesses, also paramilitary prisoners, that claimed that Cepeda offered money and protection in exchange for testimony against Uribe.
The story eventually died down in the media only to resurface several years later.
February 2018 – A crucial month where Uribe's fortunes turn against him. Uribe brings claims against Cepeda for fabricating witness testimony before the Attorney General's Office and the Supreme Court.
The Supreme Court's  Criminal Cassation Chamber begin investigating the claims and they see no grounds for proceeding against Cepeda. They do, however, see enough reason to begin investigating Uribe for witness-tampering. In something of a litigation own-goal, Uribe has gone from being accuser to the accused.
As it turned out Diego Cadena, lawyer for Uribe, visited Monsalve Pineda at La Picota but claims that it was not to insist that they retract their claims and provide testimony against Senator Cepeda. Telephone interceptions that were now in the hands of the Supreme Court's judges seemed to be sufficient to warrant further investigation.
Following unearthed recordings, the Supreme Court decide to pursue a claim of witness-tampering against Uribe. The former president denies all charges and the actions of Colombia's highest Court are seen by his supporters as politically motivated.
March 2018 – Uribe is voted in as Senator with the largest vote tally in the country.  
April 2018 – The Supreme Court strike down Uribe's appeal of their earlier finding. The Court find enough to suggest that Uribe and those close to him have exerted pressure against Monsalve.
May 2018 – Days before the first round of presidential elections, an article on newy earthed diplomatic cables is published by The New York Times' Nick Casey. The cables detail the unease of many politicians and diplomats, including those within Uribe's party, that the former president had close links with the Medellín cartel.  Uribe dismisses the article as "fake news" on Twitter.
June 2018 – The Supreme Court finds historic paramilitary massacres in Antioquia in the villages of El Aro and La Granja that were carried out under Uribe's tenure as governor of the department are not outside of the statute of limitations as they constitute "crimes against humanity".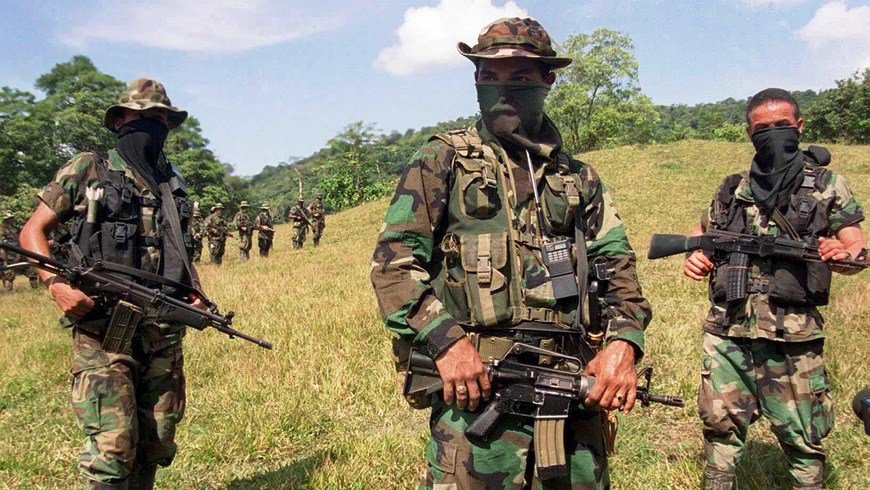 June 2018 – Uribe's protegé Iván Duque is elected President with an easy victory over rival Gustavo Petro, suggesting that uribismo had a popular mandate going forward.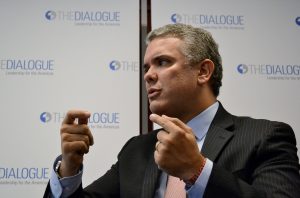 July 2018 – In a shock move, Uribe unofficially announces his resignation after the Supreme Court summon the Senator to questioning relating to charges of "bribery and procedural fraud". The party attempt to dissuade him but he is adamant that the investigations would impede his duties as a Senator. Fellow Senator Álvaro Hernán Prada is also charged for allegedly having participated in the pressuring of witnesses.