Voices of Bogotá, the long-awaited selection of short stories from the Bogotá Writers group was one of several English-language books to be published at the end of last year, along with a new anthology of women writing about solo travel in Latin America and a guidebook that isn't a guidebook.
---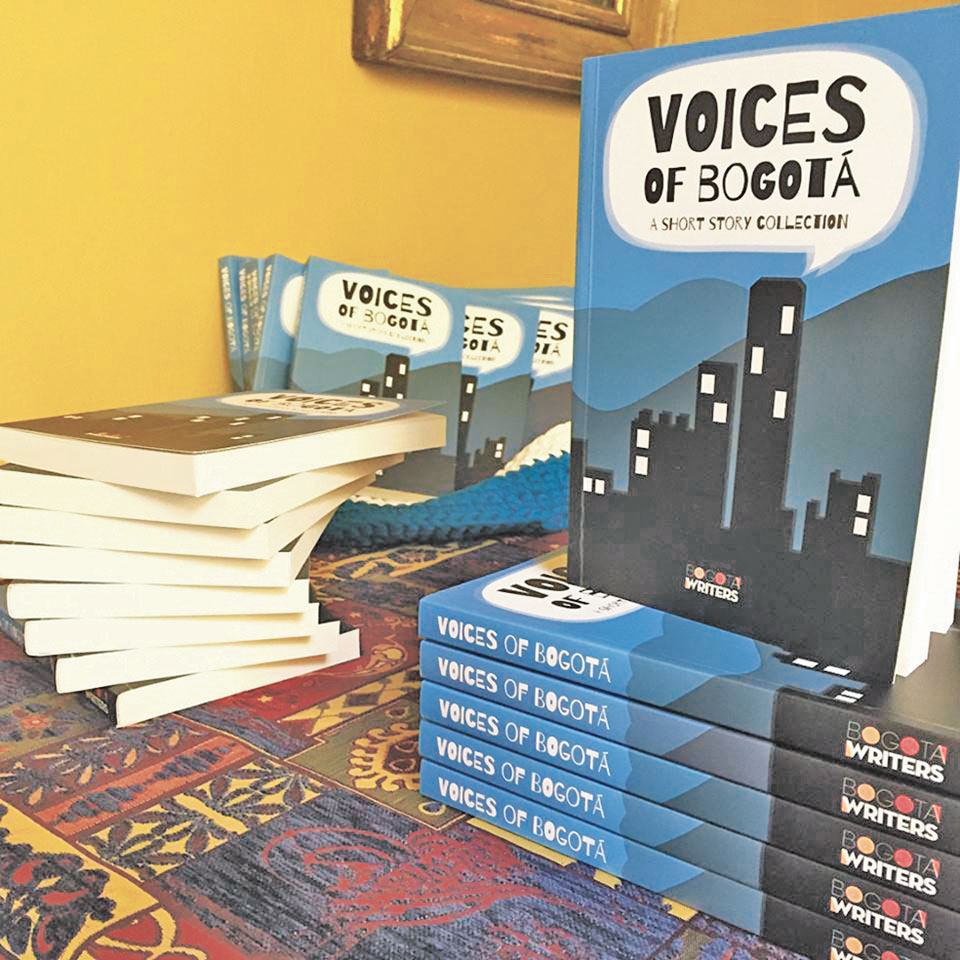 There are a thousand stories in every barrio in Bogotá. Walk the streets slicked with rain at night and glance up at the windows lit up. Each one hides a tale or two. Voices of Bogotá collects a range of authors, all with a view through a different window in Bogotá. Each of those views has a voice waiting to be heard. At ten to 15 pages apiece, these stories provide windows into the lives of their characters, yet do not intrude so far as to lose focus or trail into irrelevance. For those of you still struggling with Colombian culture or the Spanish lexicon, there's a glossary of Spanish terms at the back. This makes each story flow much more smoothly rather than explaining niggling details.
Some of the stories are thinly-disguised fantasies of the life that the writers probably want to live, but others stand out for original and realistic writing. Francisco Becerra's story of a white knight in a yellow taxi exemplifies the former; Ana Carolina Pereira's beguiling story of street art a fine example of the latter. There's high-concept fiction and glorification of the mundane, the small delights in ordinary interaction. Although some of the writing spirals into a mishmash of adjectives and similes, for the most part it is tight and concise – allowing us to conjure a picture without becoming mired in over-description.
Love stories predominate, but there are also tales of job-seeking, of special services and of death. Even the love stories vary – from Caroline Doherty De Novoa's story of love in the library to Juan Manuel Rodríguez's tale of twisted obsession. Their voices convey desires, hopes and dreams as well as disappointment, rejection and frustration.
As an anthology, Voices of Bogotá mostly manages to bring the city to life as its voices are varied. With a few exceptions, the lives we glimpse are recognisable to anyone living here, if similar to your personal experience or not. The characters are those that you see every day – across from you in the office; passing you in the street; stopped in traffic gazing out of the window; hanging onto the grips in the TransMilenio. This collection lets us see what might be going on behind their masks of normality. There are displaced migrants to Bogotá in 'Florencía' by Clara Irene Reyes and bored rich ladies in Mónica Ramírez Hartmann's 'Space'. There are foreigners and Colombians alike, each linked irrevocably to this city that so many walks of life call home.
---
Voices of Bogotá is available on Kindle, as well as for sale in Albaricoque Libros y Librería and Bookworm online or in Café Doméstica, Carrera 6 #56-35.