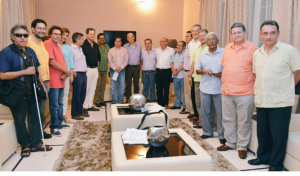 The Colombian government and rebel FARC guerrillas could announce the final details of a historic peace agreement as soon as Wednesday, according to reports in local press.
---
A joint statement from the delegations on Monday had said that they had made progress in the construction of the peace agreement, but there were issues to be resolved and that each party "continued to work during these intense days".
However, today El Tiempo said that the negotiators had taken just hours to resolve issues that they had thought would need several days, and that the discussions on the final implementation of the accord had now been completed. Talks began in November 2012.
El Espectador reported that completion of the final document would be announced tomorrow, and that the official signing of the agreement would take place on September 23. This would mark D-Day: the beginning of the six month process by which the FARC would lay down their arms.
The deal will also need to be ratified by the Colombian public through a plebiscite.
---