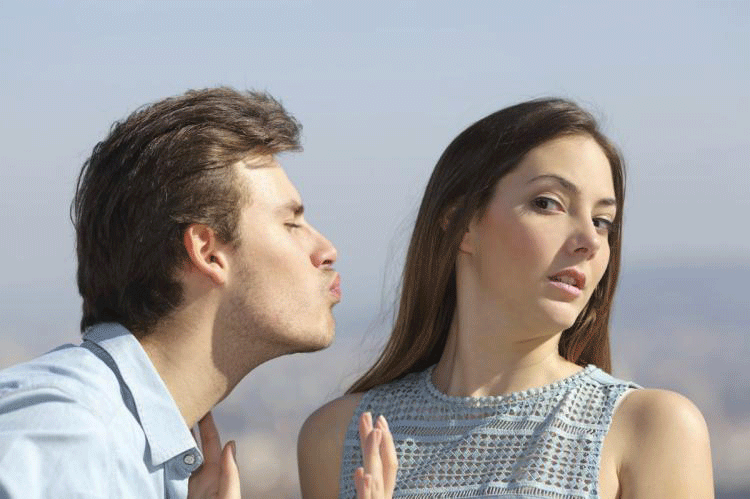 Phoebe Hopson provides some tales of expats on the Colombian dating scene who have learnt the hard way how cultural differences can get in the way of love.
---
You were merry all through Christmas and crawled your way out of January, supposedly the most depressing month of the year, to arrive on February's doorstep. It would be nice to think that St Valentine's falls in February as a promise of love, a beacon of hope for the rest of the year – a snuggly bubble to keep you warm through 2017. However, most of us know that with Colombian dating, the road to love is fraught with lapses in judgement, awkward misunderstanding, cultural differences, laughter and tears, and even the occasional downright disaster. This valentines we searched high and low to give you a more realistic celebration of love, warts and all. 
Sex
Spanish is the language of love right? 'Latin Lovers' are often praised for being passionate in the bedroom and are never shy to compliment, however, some things do get lost in translation. Anna* explained that while getting in the heat of things, 'que rico' left her feeling like a juicy steak. One could argue that the same goes for 'delicioso'.
Despite Colombians not being shy about public displays of affection, open conversations about sex aren't that common and though many may want to have one night stands, it seems we're all supposed to pretend they don't happen. Even with the numerous love motels around, I've very rarely found a Colombian who has admitted to going to one.
These attitudes are even reflected in private. "This Colombian guy found condoms in my bathroom and instead of taking this as a sign of responsibility, he thought it meant I was shagging loads of guys!" recounted Emily.
Emotions
When it comes to emotions, Laurie put it ever-so-eloquently: "If the English are emotionally constipated, then Colombians constantly have the runs." It's a minefield for non-native Spanish speakers to navigate the million ways of telling someone you care. 'Te quiero,' 'te amo,' 'me gustas,' 'me encantas,' etc., are all commonly used to express affection and are overheard on a daily basis in the city.
However, Colombians and Europeans have vastly differing views on when it's okay to say those three magic words. Paula, a Colombian friend, was outraged that she'd been with a guy for three weeks and he hadn't told her that he loved her, whereas for most Brits revealing your feelings early on can send someone running for the hills. The same goes for mentioning marriage, kids or meeting the family.
Splitting the bill at dinner
Now this really is a tricky situation when dating people from other countries. In the UK there is normally a to-me to-you performance, which results in either going Dutch, or one paying and the other picking up the drinks somewhere else or offering to pay next time. Lots of the British women I spoke to said they often feel uncomfortable constantly having their costs covered and British guys find it presumptuous when Colombian women never offer to pay, or even feign to reach for their purses.
Personally, I never know what the right thing to do is – I'm keen to pay my way, but, I don't want to offend, especially when both foreign and Colombian women have told me that men here can take offence if you pick up the bill. Apparently a girl paying is a sign that she's not really interested, however, a guy picking up the bill isn't a sweeping statement of affection either. "Be careful," advised one Colombian girlfriend, "it doesn't mean you're special, it's just what men have been brought up to do with all girls." Confused? Me too.
Texting and calling
"I just don't understand why you send me such short messages," said Pedro, an exasperated Colombian to a friend, "you act like you're interested and then just reply with one word!"
This is a common conundrum born out of two very different attitudes to getting in touch. Europeans tend to value personal space; exchanging a couple of brief messages a day is fine, while calling someone you don't know very well just to catch-up is a little strange, unless you're discussing plans. Latinos view being pendiente or attentive, as a sign of affection. So giving someone a ring or asking what he or she has had for lunch is endearing, not annoying. If Colombian dating is your goal, playing keen is definitely better than keeping it cool.
Plain wrong!
When and where to woo? There's definitely a time and a place to set the scene that transcends all cultural differences. If you've invited your romantic interest to your birthday party at your girlfriend's house – yes, this happened to someone – you're already doomed to failure. This also goes for sneakily inviting someone on a date… to a cult meeting.
On the topic of failures, James recounts that he was dating a 'cool' girl for a while until a few months down the line she let slip that she thought Hitler was misunderstood. This comment, while never acceptable, was especially inappropriate as James is Jewish.
---
*All names have been changed.