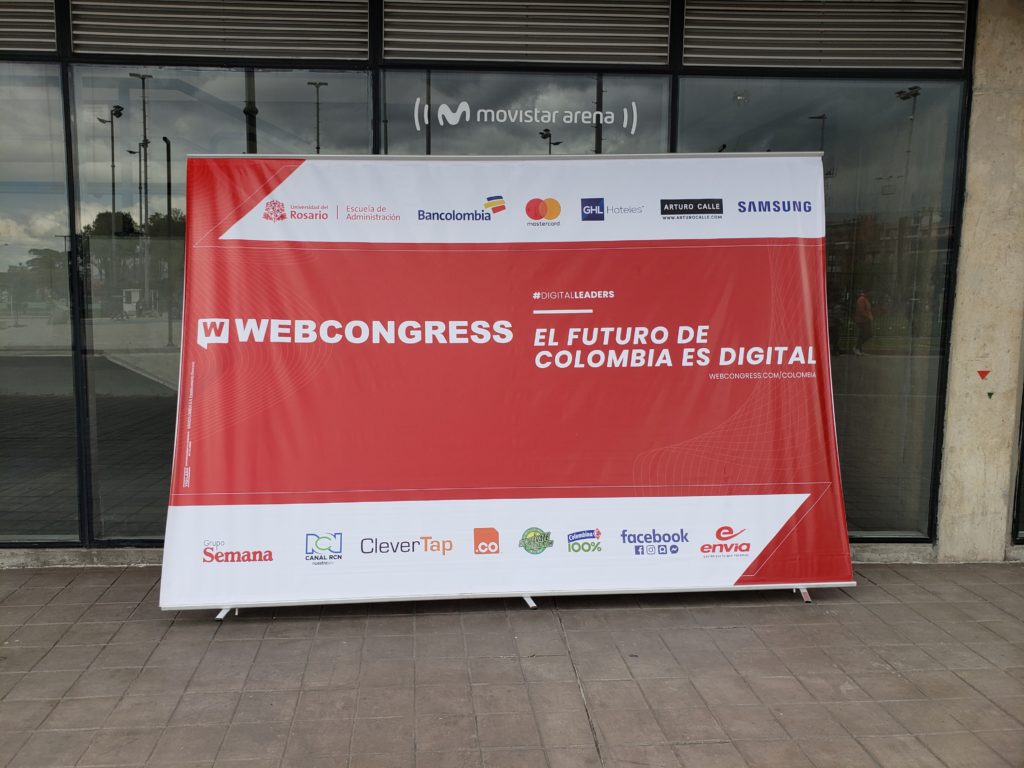 Three days after J Balvin, arguably Colombia's most marketed artist, graced the stage for his ArcoIris tour, the Movistar Arena in Bogotá held the 10th annual WebCongress Colombia where over three thousand attendees participated in a two-day crash course on digital marketing, innovation, and entrepreneurship. Inside the arena on the 12 and 13 of November, an international panel of distinguished speakers from across the globe presented on how to leverage data, digital platforms, and storytelling to strengthen one's personal and corporate brands.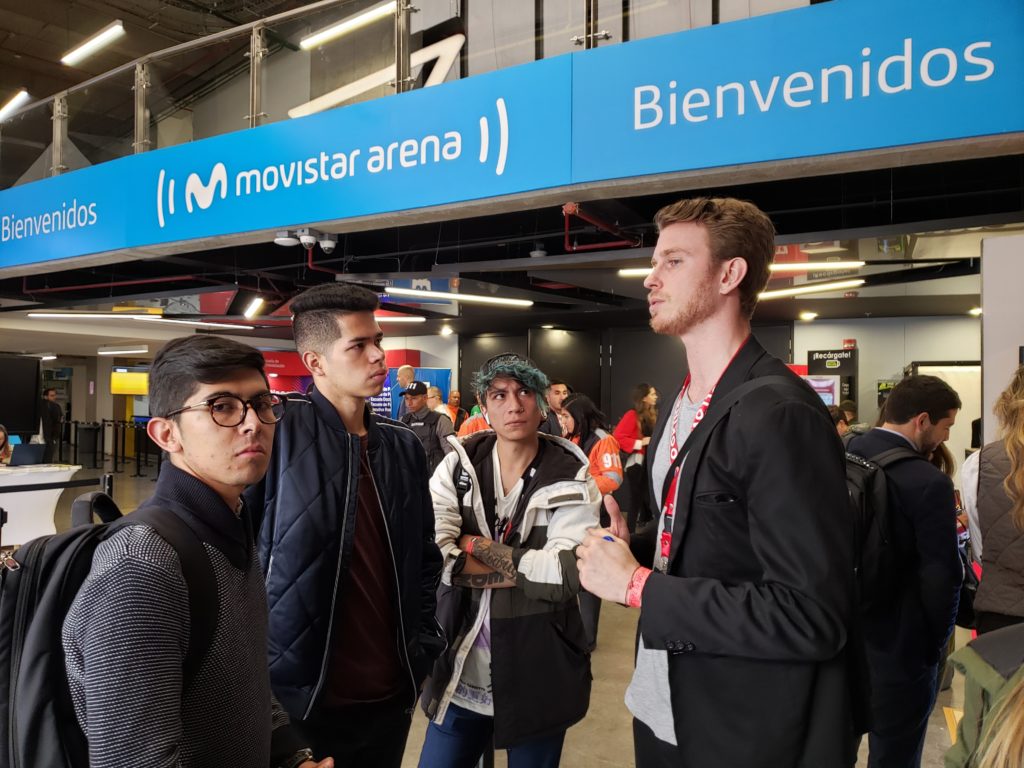 Outside the arena, during scheduled breaks throughout the day, entrepreneurs networked with speakers, sponsors, and each other. For one attendee, Diego Medina from Bogotá, who works in merchandising, WebCongress was an opportunity to see how the diverse experiences of the speakers translated across different platforms.
"WebCongress gives you the opportunity to understand the trends of marketing and how exactly to develop your brand for a specific target audience," Medina said.

While many of the speakers were representatives from notable digital brands like Facebook, LinkedIn, and Google, several speakers drew from a diverse range of experiences in entertainment, psychology, and even space exploration to share marketing hacks and best practices. The objective for this year's conference, said Gabriela Tolosa, Marketing Executive at WebCongress, was "to inspire, educate, and help companies and their teams take advantage of digital opportunities and to learn digital skills necessary for the 21st century."
Perhaps as valuable as the experience was for those sitting in the audience were the takeaways for the speakers themselves. Mariano Barisch, the director of Strategic Alliance for CleverTap, a California-based mobile analytics and mobile marketing company, saw the WebCongress as an opportunity to expand into the Latin American market.
"We're pretty new here [in Latin America] and because people don't know who we are, it's really important to participate in events like WebCongress where main brands are sponsoring and giving talks. We thought that it would be amazing to be here to let people know what CleverTap is and why it's so important for them to make data-driven decisions."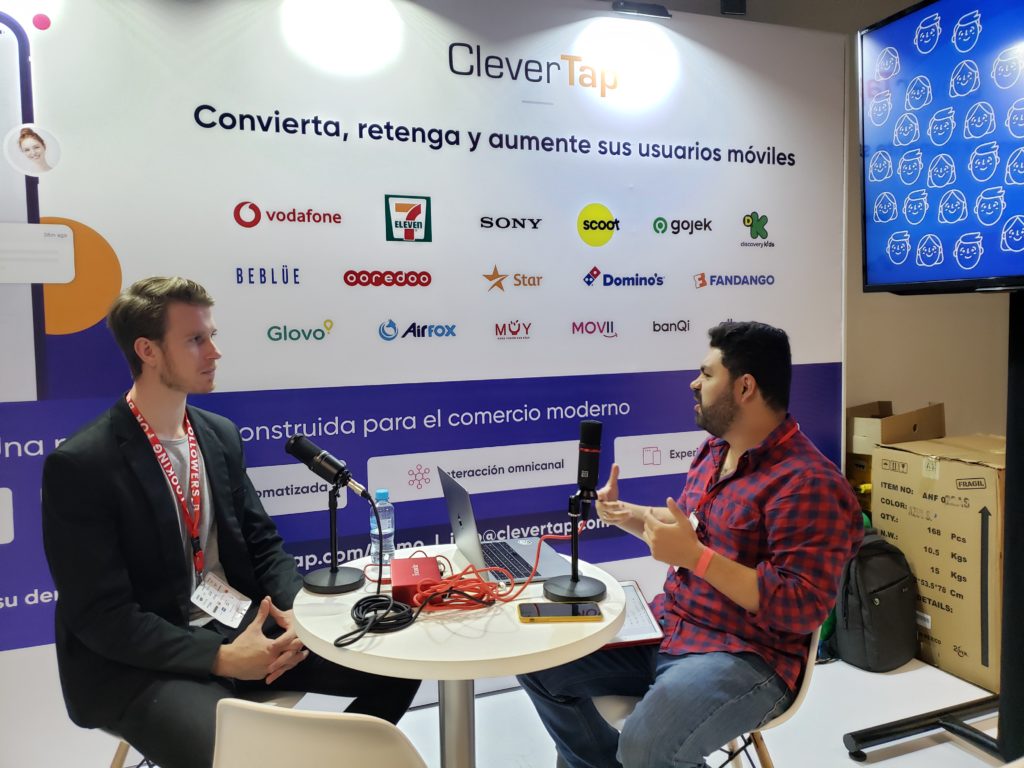 On the second day of the conference, Barisch, who is from Buenos Aires, had the perfect platform to spread brand-awareness about the mobile marketing platform, which was also sponsoring the event. Instead, Barisch, like many of the panelists opted to give valuable insights about understanding your audience and making informed decisions. 
One Bogota-based publicist and entrepreneur, Mariana, echoed the importance of reinforcing these marketing skills.
"The main reason I came to WebCongress was to strengthen the knowledge I already have in the digital space, specifically around marketing but also to see what I can apply to my current entrepreneurship projects," Mariana said.
That the two-day conference took place in Colombia is no coincidence, nor a marketing ploy. As Colombia's ad spending is projected to reach almost two billion dollars in 2019, according to an eMarketer report, many entrepreneurs and established brands are seeing Colombia as the gateway to innovation in Latin America. 
This article features a partner from the ESPACIO portfolio company, Publicize.