Juliana Muñoz Toro, writer, professor of Creative Writing at Universidad Central and regular literary columnist for El Espectador, gives her recommendations on top Colombian authors to watch out for.
---
Top of the list is Cali-born author, Pilar Quintana, who has four novels as well as various short stories under her belt. Muñoz says her latest novel, La Perra, is "on fire right now." Against a backdrop of the Colombian Pacific, the book paints a violent portrait of the life of main character Damaris. Back in 2007, Quintana was selected as one of the Bogotá39 – the Hay Festival's list of 39 of Latin America's most promising authors under 40.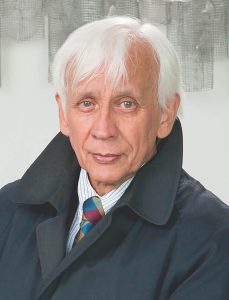 FILBo Science
There's a plethora of science-based panels and activities at this year's festival. Big names in both serious science and popular science writing are present, including science writer Javier Santaolalla, neuroscientist Rodolfo Llinás, particle physicist and Harvard professor Lisa Randall. Be sure to catch the video projection of Mayan astronomy too, it'll be like a mini-planetarium. Whether you work in the science sector or are just interested in learning something new, there's plenty of opportunities to delve into this increasingly popular segment of writing.
Another author that Muñoz says has a "refreshing voice" is Margarita García Robayo who's penned several books, including Lo que no aprendí and Cosas peores, which won the 'Casa de las Américas' literary award in 2014. Her most recent novel Tiempo muerto, which explores the theme of identity through a marriage that is falling apart, has been well-received by critics.
Related: Read all our FILBo coverage here
If poetry is more your thing, don't miss Piedad Bonnett. The author, who has written multiple award-winning anthologies as well as four novels, is one of the leading lights in Latin American poetry. Her free verse lyrics flow freely between personal experience and collective consciousness.
Muñoz was keen to highlight Jairo Buitrago as "one of the best writers of literature for children and young people." His books have been translated into six languages and often feature his own illustrations. His most recent novel, Los irlandeses, follows a young llanero boy caught up in the independence battles of New Granada.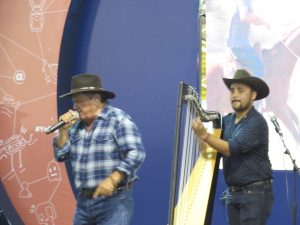 FILBo Music
The written word is a delight indeed, but good writing can be a treat to deliver, whether in poetry or song. FILBo also encompasses a diverse range of musical offerings. There are concerts on the agenda as well as talks about music and presentations, so there's something for all. With Argentina as guest of honour, there's a heavy focus on tango, that sad corporeal expression of thwarted desire and strangled lust. There's also classical music in the form of violinists and big pianists. Finally, don't be surprised to see some of that hippity hoppity music the kids seem to love.
And finally, although she wouldn't recommend herself, it is well worth seeing Juliana Muñoz Toro. You can find her at either the launch of two collections of football stories to which she has contributed on April 21, or discussing 'El lenguaje de la infancia' at 2pm on April 22. For anyone with little'uns, she is working alongside Chef Leandro Carvajal on April 29 at 12pm to create a recipe based on Muñoz's acclaimed book: 24 señales para descubrir a un alien.
Catch them at the festival
Pilar Quintana will be presenting La Perra at 4pm on April 29, and signing copies at 5pm. You can also catch her talking about 'Nuestras mujeres en la ficción' with Argentina's María Teresa Andruetto on April 30 at 11am.
Margarita García Robayo is contributing to a panel on what happens 'after love' at 2pm on April 28 with other novelists, along with another on domestic dramas an hour later.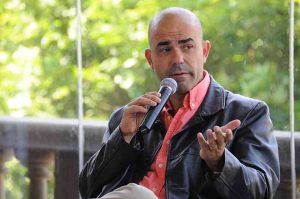 FILBo Fútbol
With Argentina being known for football and losing finals, it makes sense that FILBo has a whole squad's worth of events. Box-to-box Argentinian writer Eduardo Sacheri will be putting himself about all over the pitch at various talks. There's also a stellar supporting cast exploring how football affects our emotions and culture. Beyond that, there are talks on the Beautiful Game itself and if it can be considered poetry in motion. As they say, the proof will be in the pudding, and the pudding in this case is a football.
Piedad Bonnett is attending a score of panels but two to look out for are the launch of A cincuenta años de 'Cien años de soledad' on April 20 at 6pm, and her contribution of her favourite love poems to 'Una gala por el amor', again at 6pm but on April 21.
You can find Jairo Buitrago at 'Todos tenemos miedo' at 5pm on April 28, discussing how to deal with the notion of fear in children's literature. He's also signing books later that day at 6pm.
Journalism
The Encuentro de Periodismo, run by the communication faculty of the Universidad del Externado, will address the challenges facing contemporary journalism both within Colombia and without. With the furores involving Daniel Coronell and Daniel Samper Ospina plus more recently Matador, there might be a sombre mood. More generally, there will be talks about issues such as data mining; fake news; media independence and the future of the industry. The international focus will still centre on the Curious Orange in Washington, as has been the case for a long time now, but there will also be talks on new currents within the world of journalism.
---
All dates and times correct at time of publishing, however they are subject to change.