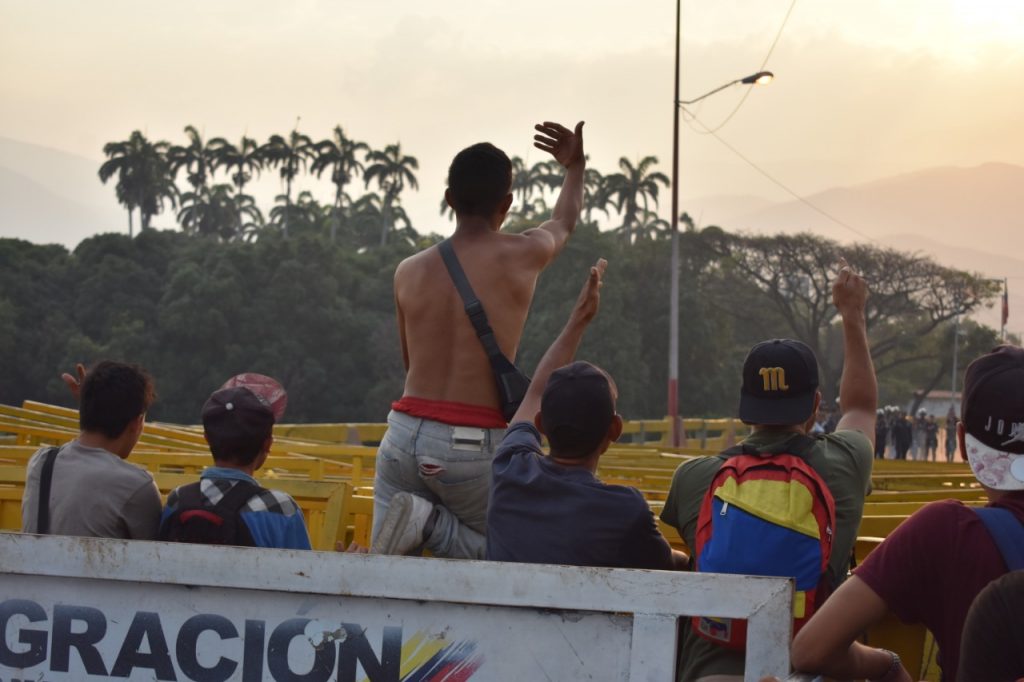 Dramatic scenes occurred on Simon Bolivar bridge after Venezuelan authorities followed through on the order to close the border between Venezuela and Colombia.
Venezuelans looking to pass through were turned away, leading to much agitation and calls for the police to step aside.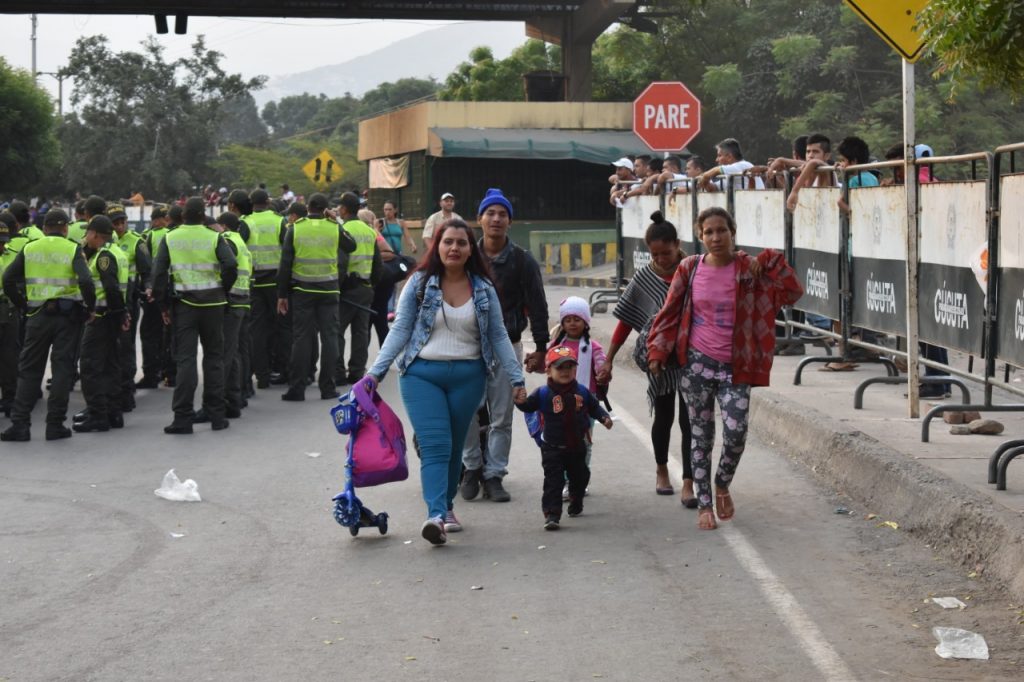 The Venezuelan authorities were in full riot gear and formed a wall to prevent Venezuelans from entering their own country. There were also large yellow metal barricades that were placed to prevent people from entering.
As the protesters neared the border they grew more vocal and began dismantling the barricades into the Tachira river (see video below).

The Venezuelan police have not been violent as yet though an ambulance entered the area in the morning among unconfirmed reports that someone was hurt when trying to enter Venezuela. There were bloodstains on a barricade closer to the border.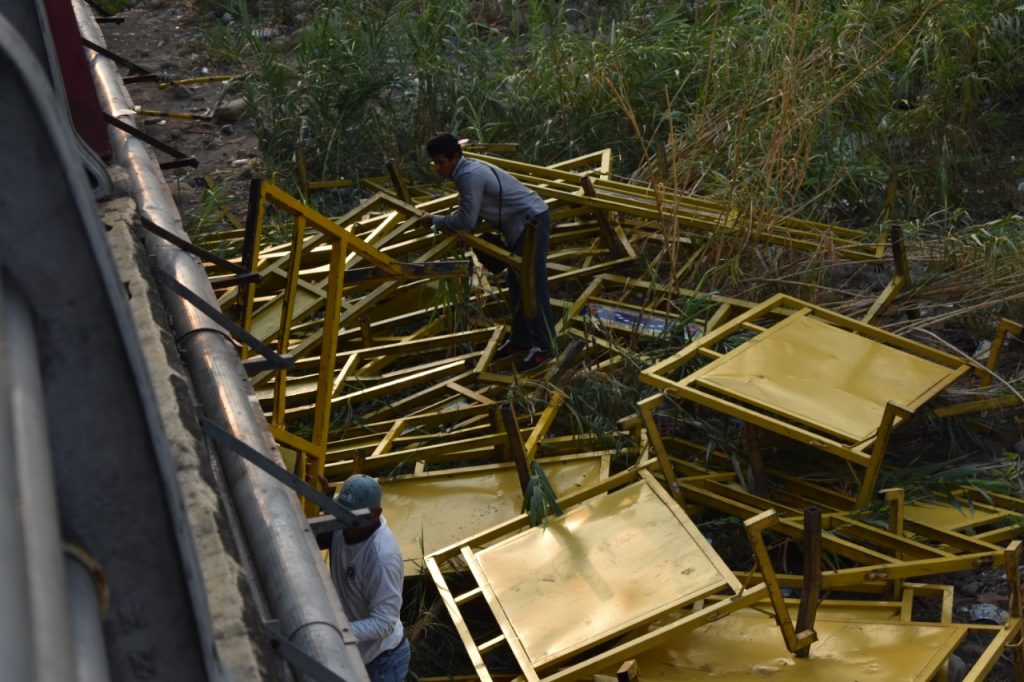 The closing of the border marked an about-turn as the border appeared open at around 6pm with both policemen and Venezuelan migrants saying that the bridge had people going through.
However, half an hour later it was claimed that the bridge was barricaded and that authorities had also placed a gasoline tanker as a makeshift barrier at the end of the bridge. An ambulance was brought in among unconfirmed reports that a Venezuelan was hurt trying to make their way past the border.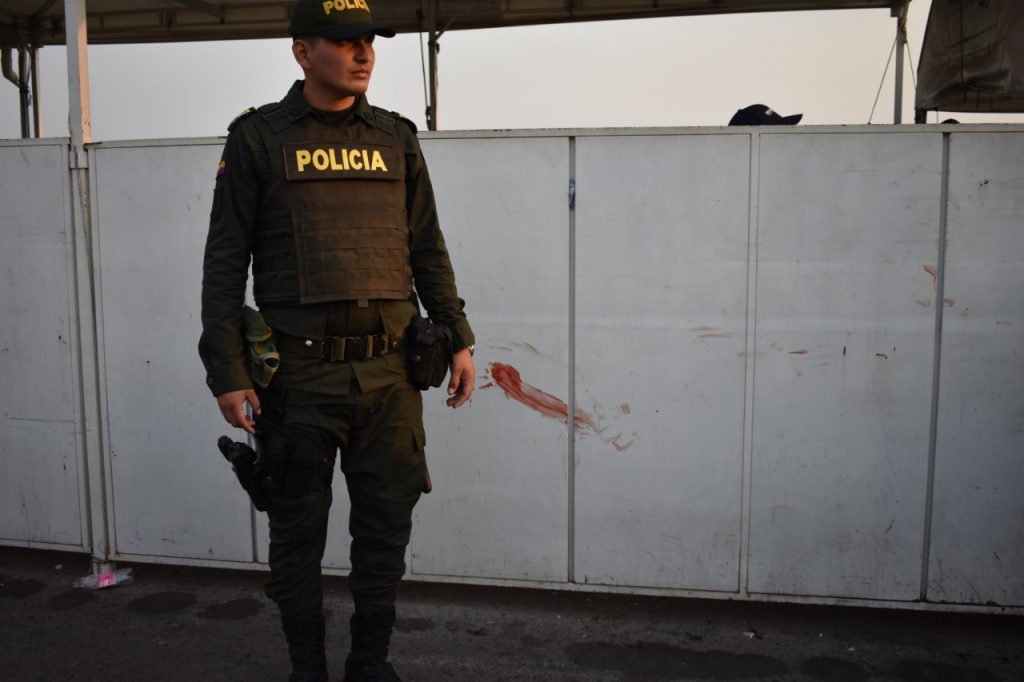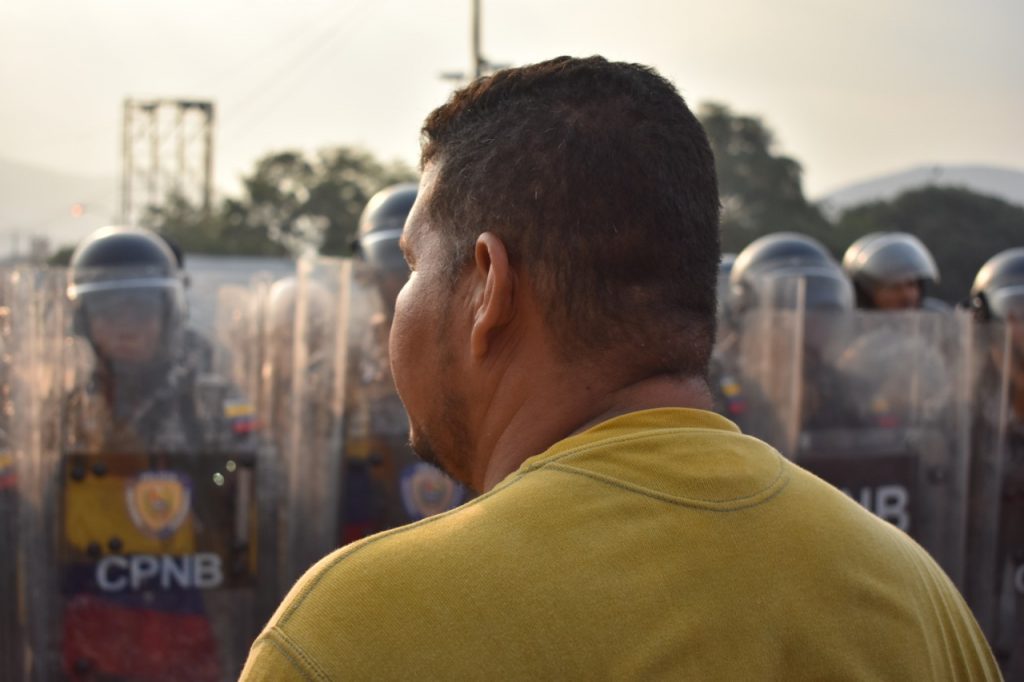 Venezuelan citizens were permitted to pass through on the Colombian side of the border but were not being permitted beyond Colombian territory which sparked off the dramatic scenes that occurred this morning. Meanwhile, many Venzuelans are still crossing the border by crossing the Tachira river as the water levels are quite low.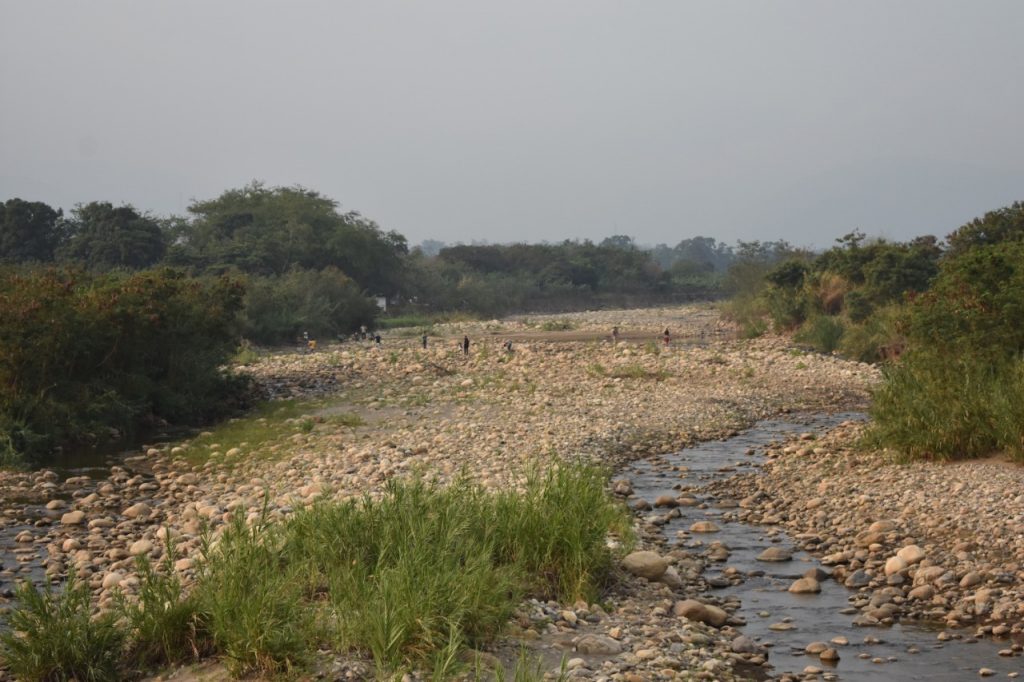 Reports are also coming in that the bridge leading into the Venezuelan city of Urena–the other way into Venezuela for pedestrians– is also seeing clashes but this is yet to be confirmed.
The scene is now calm given the lack of protesters. The cavalcade with humanitarian aid is expected later this morning. The stage is set for Guaido and more of his followers to attempt to get past the the stoic defence of the Venezualan authorities.
Photos and video by Arjun Harindranath
This is a developing story.