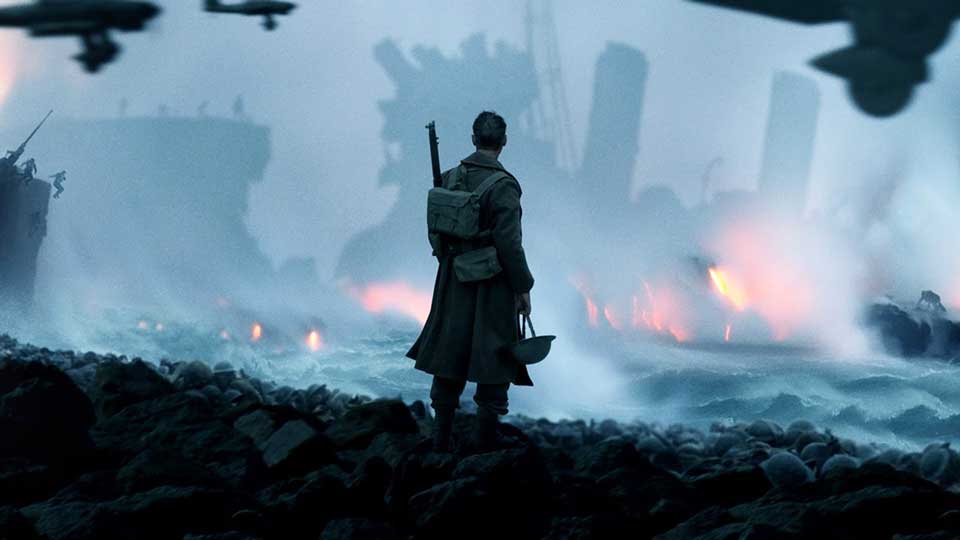 The idea – of the imminence of death – which Christopher Nolan explores throughout his new film, Dunkirk, pedals a notion of war as horrifying and traumatising, but also numbing.
---
Until recently, the Battle of Dunkirk had been a relatively obscure event in the history of World War II, and for good reason too. In late May of 1940, Allied troops in the coastal town of Dunkirk, in western France, had found themselves surrounded by the Nazi army. With defeat looming, they were left with two options: flee or die.
In a tantalising recreation of this battle, Christopher Nolan's latest film, Dunkirk, or Dunkerque, as it is known in Spanish, has earned its place among the top war films of modern times. The movie follows a young British soldier, Tommy (Fionn Whitehead), as he dodges bullets running through the streets of Dunkirk until he passes through a small Allied fort and arrives at a beach – the evacuation zone.
Soon, more characters join the plot: a French soldier trying to sneak into the British evacuation, a group of Royal Air Force (RAF) pilots scrambling to protect evacuees from the Luftwaffe, and a family racing on a small pleasure cruiser to help evacuate Dunkirk. Throughout the movie, all of them come within a whisker of death.
Most deaths come as a result of bombings and so much of the film concentrates on aerial warfare – the key battle was waged in the air, between the Luftwaffe, who were bombing Allied ships left and right, and the RAF. The paralysing force of aerial warfare was spectacularly conveyed on the ground, where, after hearing the menacing Luftwaffe engines, Dunkirk's beach would be thrown into absolute chaos within seconds.
It is that idea – of the imminence of death – which Nolan explores throughout Dunkirk, pedalling a notion of war as horrifying and traumatising, but also numbing. By the end of the film, it is difficult to feel anything but emptiness about the whole ordeal, knowing that the small success at Dunkirk came hand in hand with a stinging defeat in France, which would soon be overrun by the Nazis. Knowledge of what would eventually come later on in the war is perhaps the only real sense of consolation that Nolan intended to portray.
While Dunkirk has received its fair share of criticism for pedalling a very Euro-centric view of World War II, especially at a time when audiences are demanding more diverse casts, the film remains a huge success on screen and at the box office. It may be the best war film to have been released this past decade.
4.5/5 stars
Dunkerque (Dunkirk) is out now in Colombian cinemas.
---
By Miguel Salazar