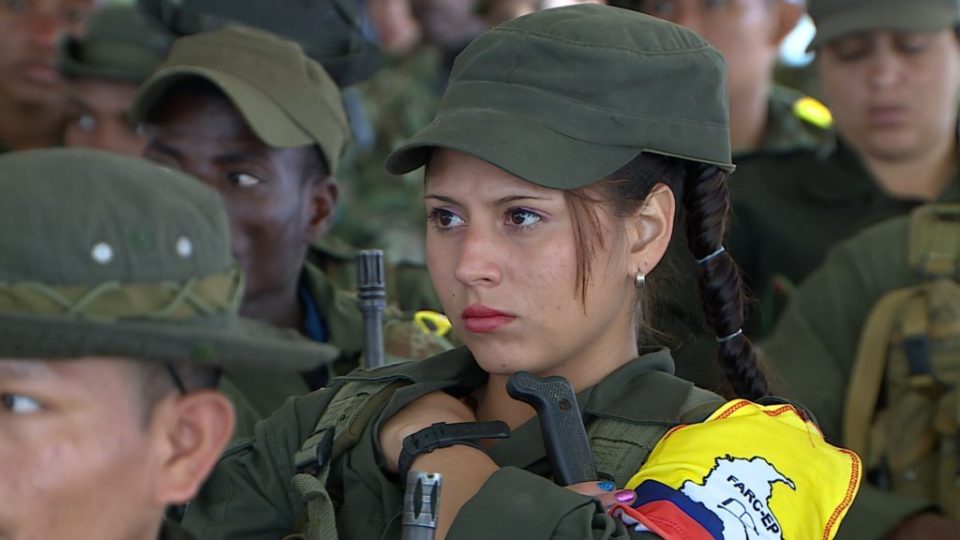 Colombian peace process documentary El silencio de los fusiles may not be the most groundbreaking ever, but with time will gain the merit it deserves.
---
Colombian cinema is starting to tell stories of peace amidst the historic, transformative moment the country is going through. In the documentary El silencio de los fusiles, journalist and filmmaker Natalia Orozco provides a chronological narration of the peace process that put an end to more than 50 years of war.
This may well be the first cinematographic work that documents the peace agreement reached between the Colombian government and the FARC – a subject matter of top relevance. However, it falls short when it comes to its use of the resources that the documentary genre offers. This film chooses to merely keep a record of the process with an emotional and euphoric tone, without asking many questions or sparking conversations. This leaves aside other potentially controversial points of view that could promote a more diverse discussion.
El silencio de los fusiles will be released in Cine Colombia theatres for a limited time (July 20 to 23). The film includes testimonies from President Juan Manuel Santos, FARC commander Timoleón Jiménes aka 'Timochenko', and chief government negotiator Humberto de la Calle.
Perhaps the best moments in the documentary are the scenes that take the viewer into the jungle, the ones that show the actual faces of the guerrilleros with extreme close-ups that uncover the humanity in some of these men and women. I dare to think that many of them don't fully understand the dimension of the change they will experience in their lives. The film achieves a truly riveting moment when FARC leader Jorge Torres Victoria aka 'Pablo Catatumbo' reunites with his mother.
El silencio de los fusiles is not an outstanding piece of filmmaking, but it is without a doubt an important documentary about a historic moment for the country. It will surely become a reference point for audiences to rediscover Colombia in a post-war era.
3/5 stars
---
By Carolina Morales