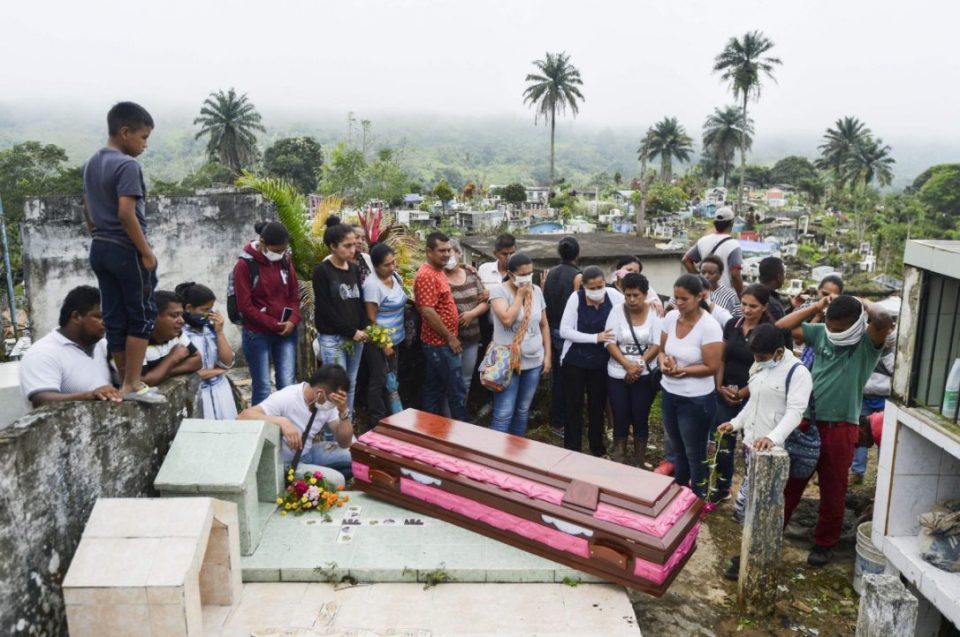 Four days after the landslide that devastated Putumayo's capital, Mocoa, the dead are being returned to their families.
---
The death toll has been rapidly rising over the weekend as more bodies have pulled from the debris. "It's a difficult task," tells Joaquín Uribe who was filming in Mocoa when the landslide struck, "there is a lot of sand and mud." At present the official number of fatalities stands at 273, but rescue dogs have identified a further six areas where more bodies might potentially be found.
A shocked nation has united in sending money as well as donations of medicine, emergency food, blankets, bedding and tents, and the government is proposing plans to rebuild the city.
Over 1,900 people from governmental and international organisations such as the Red Cross worked day and night to rescue survivors and identify the dead. The immediate priority now is continuing to provide food, shelter, water and medical services – with response efforts hindered by further rain.
President Santos has declared an economic and social emergency, taking COP$40 billion from the country's disaster fund to assist in the restoration efforts. Defence Minister Luis Carlos Villegas will be leading the reconstruction work.The Inter-American Development Bank (IDB) has made USD$200,000 available in financing.
As the initial emergency to rescue survivors subsides, sadly attention is being focused on returning the dead to their loved ones. Medicina Legal, the forensics team on site, have promised to have the task completed by the end of today. "It's a very important step in such a complex and sad process," said President Santos in an official press release.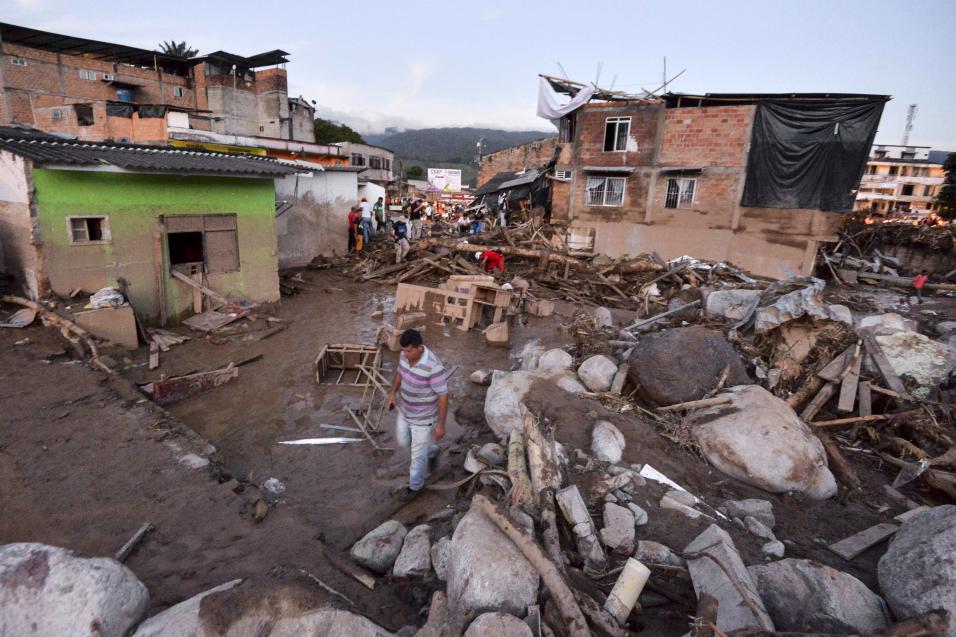 Aside from identifying and accounting for those missing, large parts of Mocoa's infrastructure will need to be rebuilt if the town is to return to normal. Those left homeless are being sheltered in four centres that all have access to medical care and drinking water.
The president has announced ambitious plans to rebuild Mocoa "better than before the disaster."  Included in this plan is a new hospital to be built in three phases, with the first to be finished within 15 months at  total cost of COP$50 billion (about USD17.5 million). "When we're at an advanced stage, we will start the third which is equipment, so that it's a second or third grade hospital,"  he added.
The landslide blocked access by road and destroyed bridges in the already remote city. The President announced that two damaged bridges will be demolished and rebuilt at a total cost of COP$14 billion, as well as the improvement of three others. Throughout the rescue operations the Colombian Air Force have been transferring patients to hospitals in Neiva and Bogotá.
After the tragedy struck an official donation account was released via Davivienda. By 8am on April 4, donations had reached COP$1.126 billion.  "I am grateful to all who have donated," thanked President Santos.
For information on how to donate to Mocoa follow #TodosConMocoa.
---