Find out more about traditional food in Bogotá and learn about its culture and traditions in Sabor Candelaria, with top chefs, a waiter race and a range of talks.
---
The fourth version of the gastronomy congress and festival, Sabor Candelaria, welcomes everyone to explore the flavours of traditional bogotano cuisine from September 25-30.
The idea of the festival is to invigorate and celebrate Bogotá's gastronomy. This year the main dish is sancocho – a soup made up of different kinds of meat, plantain, potatoes, yucca, corn, and spices.
Over 40 restaurants are participating in the festival, which will also feature 12 iconic La Candelaria locations, such as the Museo Colonial, and Museo de Trajes, as well as different universities. Every day will see a packed schedule of food-related events, ranging from a waiter race in front of the Biblioteca Luis Angel Arango to workshops with top chefs.
There's a host of Colombian chefs on the menu, including well-known chefs, Leonor Espinosa and Carlos Gaviria. Colombian gastronomy will obviously be a major theme of the daily talks, along with topics like sustainable gastronomy and the past, present and future of Colombian coffee and cacao. There will also be workshops from international chefs every day.
An interesting event to watch out for is Disco Sopa, which will close the five-day festival. Designed to promote responsible food consumption, the organisers go to the markets and plazas and ask vendors for food they're not selling because it doesn't look "pretty." They whip up delicious soups using the vegetables that other people might throw away. Go along and join in with the peeling, cooking or dancing – like the rest of the festival, it's completely free.
One of the objectives of Sabor Candelaria is for people to experience traditional Colombian food. That's why so many restaurants in La Candelaria are participating, as well as craft beer specialists like Cervecería Manigua. They feature beers named after different legends in Colombian culture such as La Llorona, Mohan and La Muelona.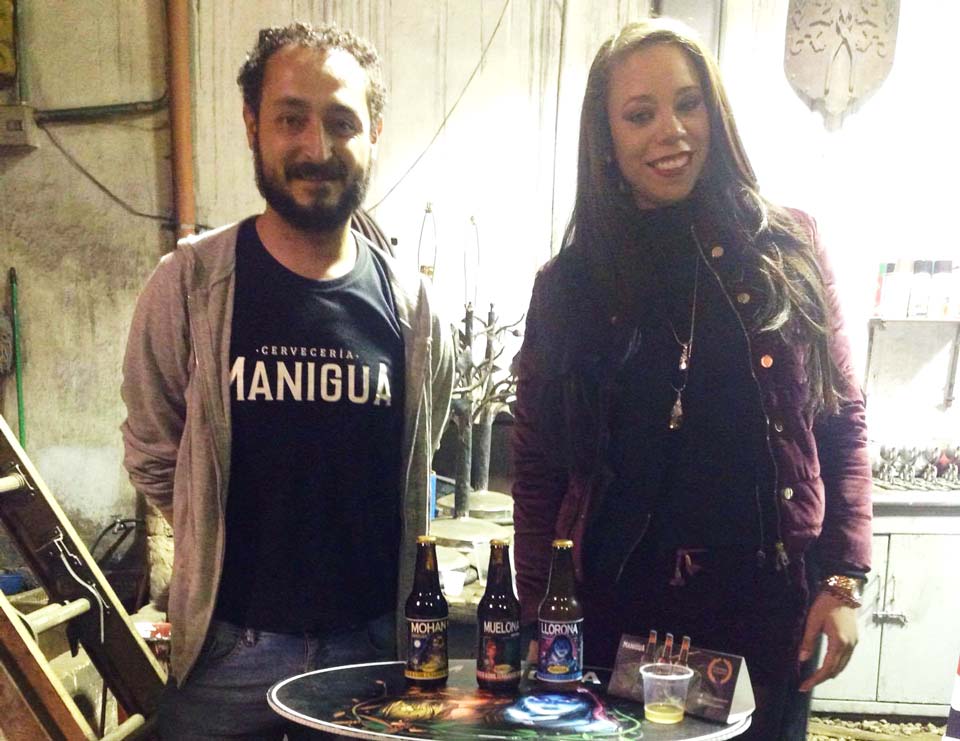 Gladys Solano, professional tour guide, said Sabor Candelaria is getting bigger and bigger every year. She told me that the festival organisers are trying to rescue some of the country's gastronomic heritage that has been lost. She said, "People should go so that they can know more about the colonial gastronomy that is still preserved."
History – culture, religion, and politics – is etched into the walls of every building in the centre of Bogotá. What Sabor Candelaria wants is to pick up the pieces of history that have been lost, understand them, cook with them and ultimately share them.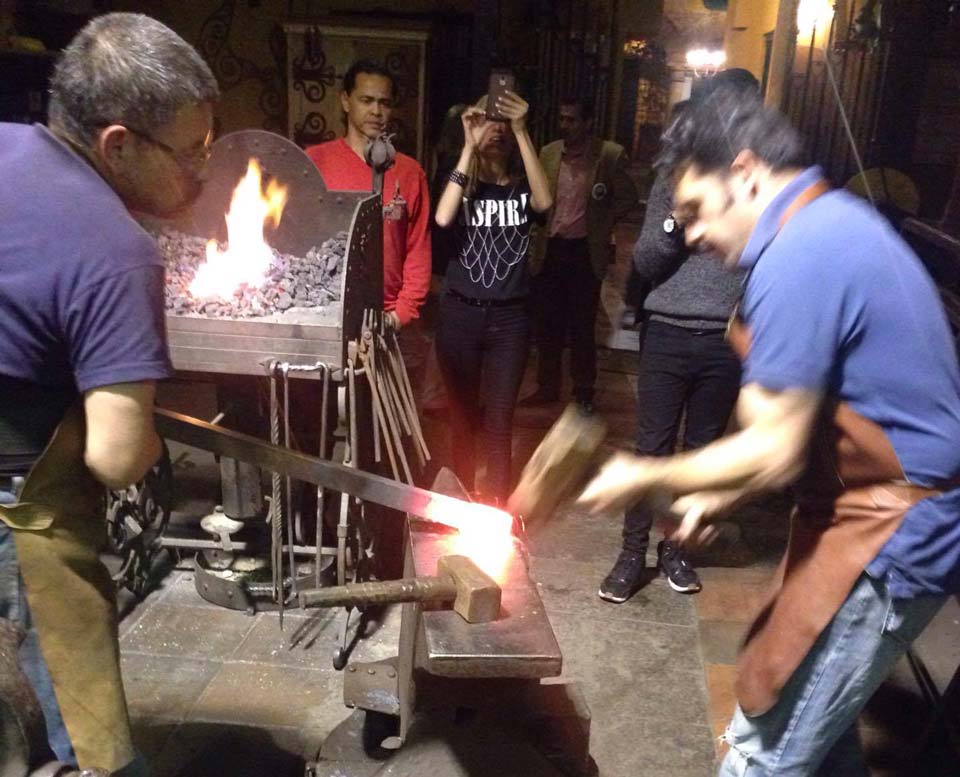 Félix Alfonso Villamarín, organiser at Sabor Candelaria, said, "Bogotá is everybody's city, but we don't have a sense of belonging, therefore, we want to create one so that, from generation to generation, people know that this its history."
"All bogotanos are invited to Sabor Candelaria, so that they learn all the flavours and knowledge of our Candelarian tradition," Manuel Calderón Ramírez, local mayor of La Candelaria said.
For more information on Sabor Candelaria go to: http://regco.co/evento/sabor-candelaria/ or to https://www.facebook.com/saborcandelaria/
---
By Juliana Liévano Uribe