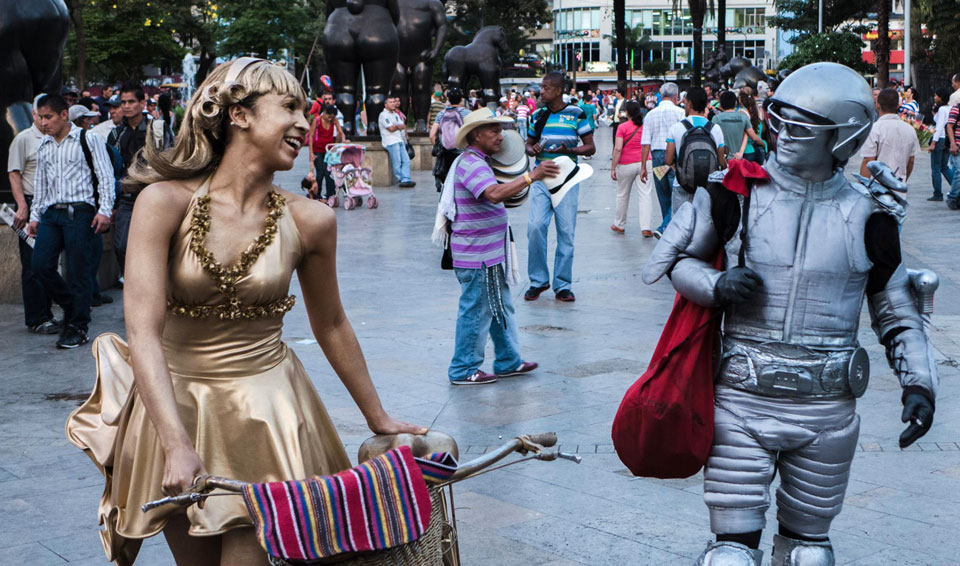 In Eso que llaman amor, Colombian director Carlos César Arbeláez depicts love seen from the daily drama of common people, without the romanticism we would expect from the movie title.
---
Eso que llaman amor tells the stories of three regular people, each with their own perspective of love: the unconditional, the blind and the treacherous. The story follows a man who cannot tell his son what his real job is, a mother who lost her son to street violence and a prostitute looking for her last job to get enough money to join her daughter in Europe –  all trying to survive while finding a way to move forward and forgive themselves. 
Not to be taken for a simple romantic flick, the movie explores love built from poverty, violence and the indifference of an emotionally disabled society. The three kinds of love seem to be different but at the end are about people suffering from absence, leading the audience to reflect on love's true meaning.
Arbeláez seems interested in showing us the small conflicts that fill our hysterical and violent country. The first shot is stunning, nostalgic and brings us immediately closer to the simplicity that he wants to present. Eso que llaman amor is a story about love from darkness, loss and absolute resignation.
Despite of being full of sadness, each story is told with subtlety and some poetry. The director is careful not to look cheesy or hammy. As spectators, we feel the honesty of the characters and we also recognize the popular culture that surrounds us.
So the big question is: what is love? Is it worth loving someone or something unconditionally if it drives us to a labyrinth where the lines of our own life become blurred? The film is enjoyable because it makes us think about these questions and realize that while we wait for death, we are also waiting for the opportunity to love and be loved. The movie also has a beautiful soundtrack, and a typically well-done Arbeláez ending.
---
By Carolina Morales