Colombia's biggest pet-focused space, Expopet 2023, opens on August 17 with a plethora of fun and games for furry (or scaly) friends
Bogotanos are undeniably pet-obsessed. There are dogs and cats everywhere in this city as well as less common mammals such as guinea pigs, rabbits and even pigs. Elsewhere there are thriving communities of fish fanciers and reptile enthusiasts. We've even heard of secret beekeepers – look out for them in Expopet 2023. It's five days of furry, feathered and fantastic fun where four legs are definitely good.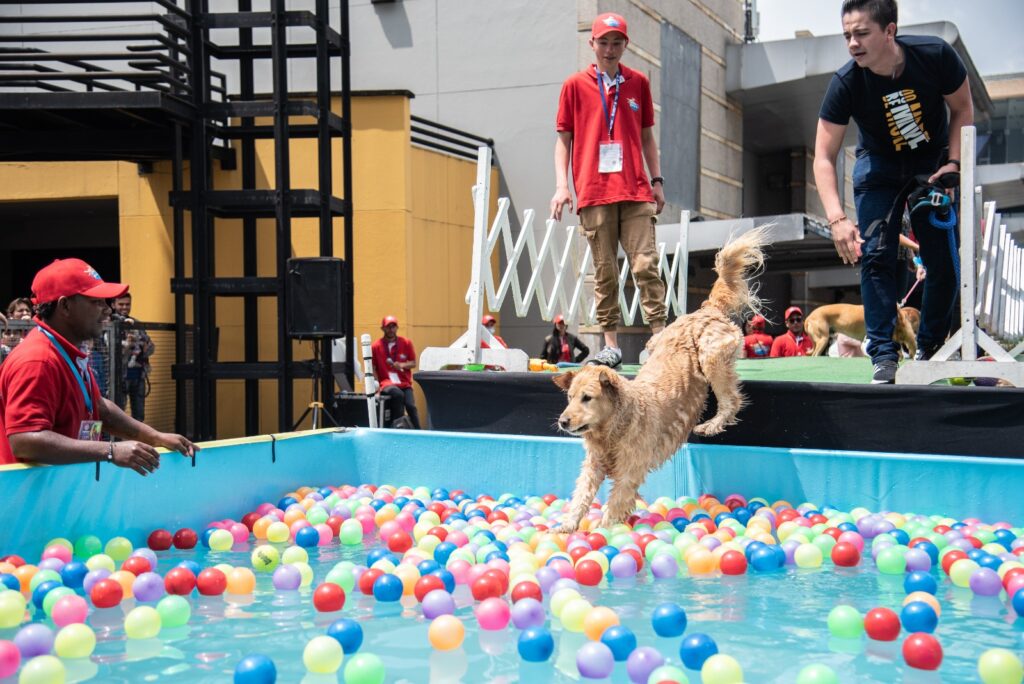 The event arrives in the capital with a whole bunch of goodies to enjoy. There will be a massive range of pet goods to buy, that's for sure, but much more besides. Every year, the event features adoption opportunities, training companies, agility courses, urban mushing, grooming and most spectacularly of all, CaniSalto. You're having a giraffe if you don't like the idea of ecstatic dogs leaping into water.
There's also experts in behaviour, health and wellbeing to make sure your pet is in top shape. One pabellón (8) is given over to la escuela de la felicidad, where 'Profe de los Perros' Yeison Botero will give talks on emotional care. This area will also have a dog escape room, where owners will be blindfolded and their pooches lead them out and sensory playgrounds to sniff through.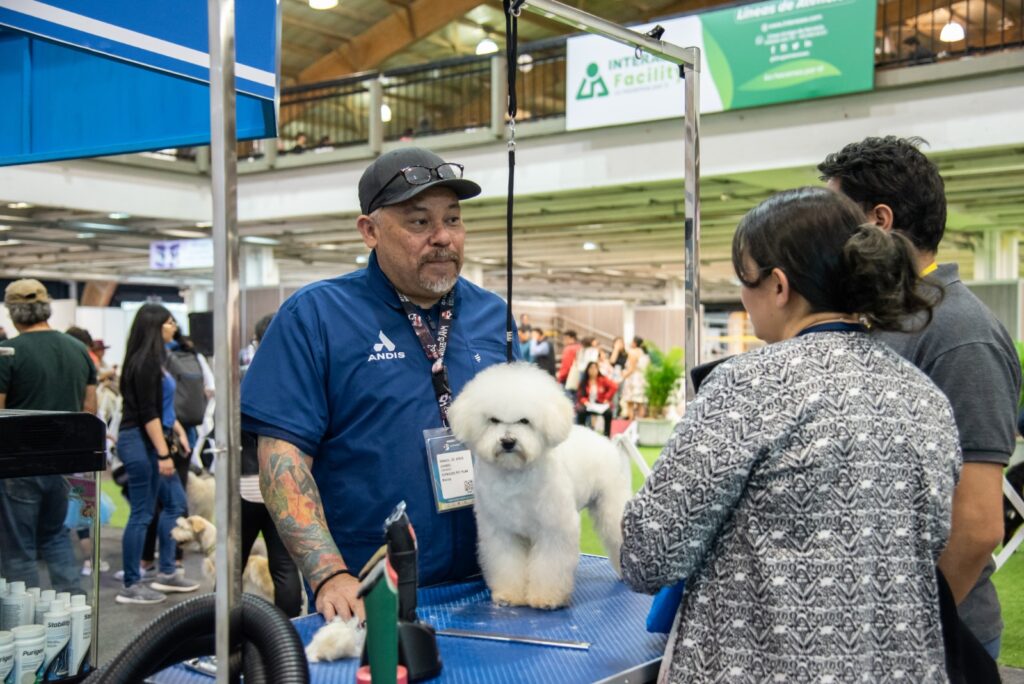 There are plenty of areas for grooming, where you can pamper and indulge your pet as much as you like. There will be opportunities to find the tastiest treats, the trendiest rain jackets and the coolest toys to play with. This includes furniture, cages and other large items – delivery can always be arranged.
Entering the lion's den at Expopet 2023
Then there are the activities and events within the main event. Ironically, dogs will take to the catwalk in the breed shows, competitive agility will see all kinds of Aussies and Collies showing off their skills and cats will sit on high shelves and studiously ignore you. A cat may look at a king, after all, but that doesn't mean they will.
If you're hot to trot, take a jog round the canine training course with your dogs or amp things up with the Campeonato Canicross de Colombia. Cat lovers will love the preening on show at the Copa Internacional Felina. It's certainly a place for cool cats to be.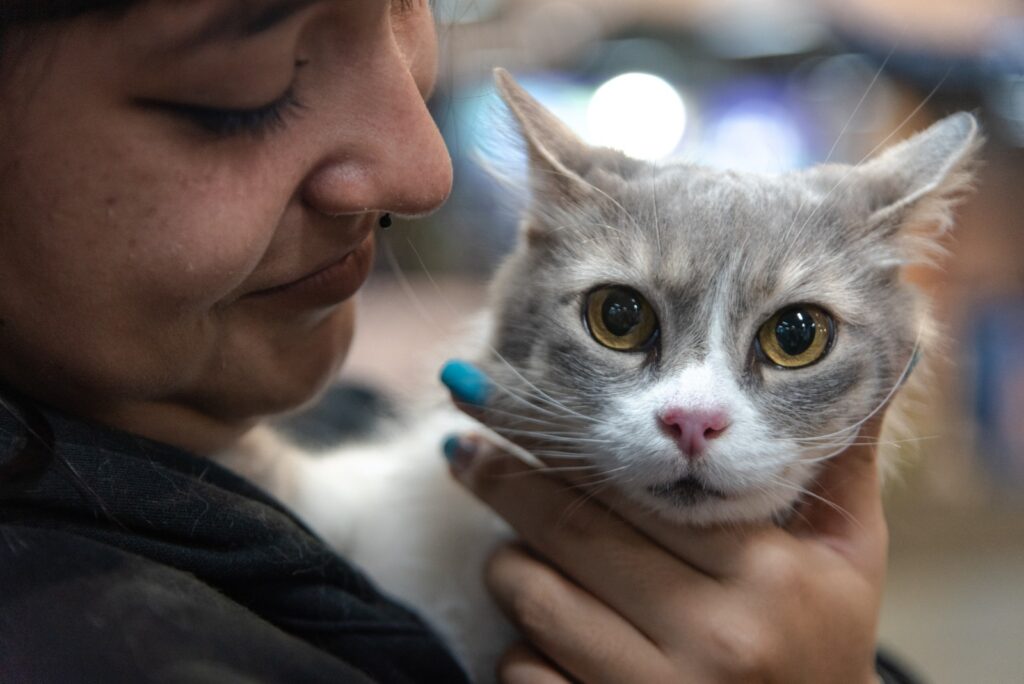 Buying toys for animals is sometimes like a pig in a poke, but the great advantage of an event like Expopet 2023 is that it's easy to test things out or check the credentials of the producer. I actually went to the factory (Felican) that made my dogs' harnesses, but not everyone has that opportunity. This allows you some of that confidence as you can look the horse in the mouth and know who you're buying from.
It's also a great place to get custom-made or oddball items. Cat trees, for example, can be gaudy and cheap, or sleek and fashionable. There's usually an especially strong focus on local products, which are often of excellent quality and suited to rolo life.
Fighting like cats and dogs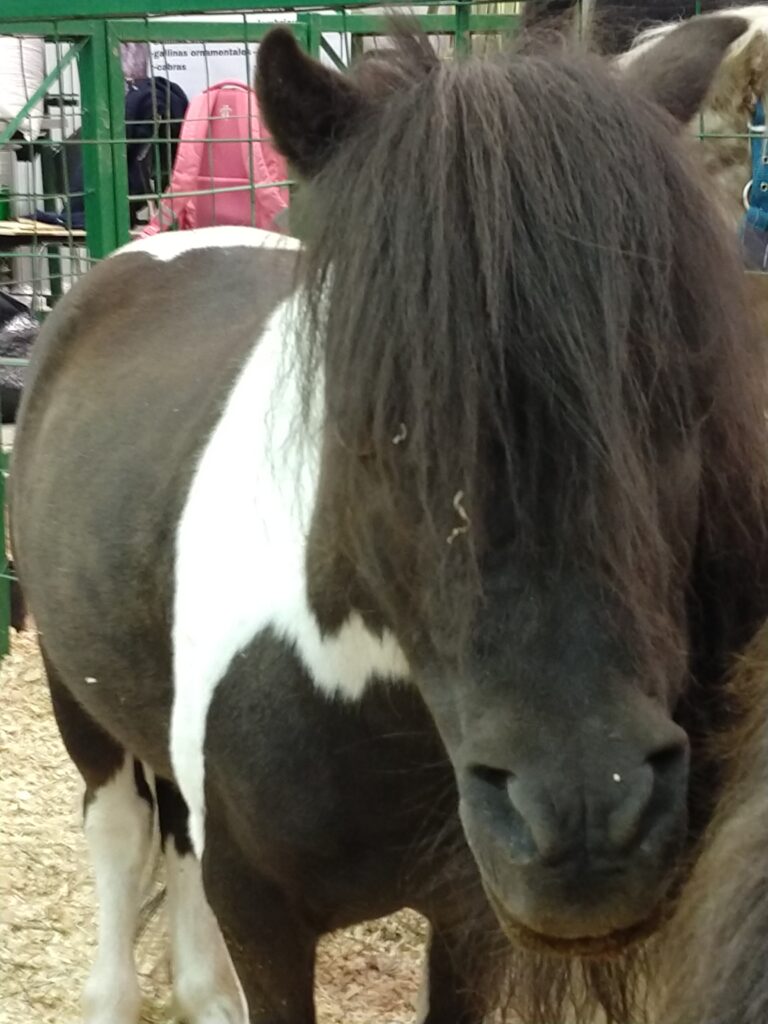 It is of course, 100% pet-friendly, but be respectful with that. There are places for dogs to relieve themselves and water points to cool down as well as calm areas to take a catnap. Don't put a cat among the pigeons by marching a reactive dog around the cat pabellón or to harass the horses though. If you want to make a space petfriendly, there are stalls that can help you with that too.
Colombia is moving forward rapidly on animal rights, which was important in last year's election. The elephant in the room is trafficking of wild animals, which has been hard to combat, and pet shops which treat animals badly can be raided and shut down. Non-pure animals are often disregarded but Expopet 2023 has a beauty competition at 10 am on Saturday (cats) and Sunday (dogs) for criollos.
It's a dog's life at times in Bogotá, but Expopet 2023 will cheer up even the most pigheaded or goatlike person. You'd be barking mad to miss this event, so why not pop on over to Corferías next weekend? Tickets are here, at the doggone low price of COP$16,000. Don't worry if it's raining cats and dogs – there's plenty of room to swing a cat under the roofs.
Expopet 2023 17-21 August at Corferias, Carrera 37 #24.
Tickets COP$16,000 (COP$11,000 under 12), 10am-8pm every day.