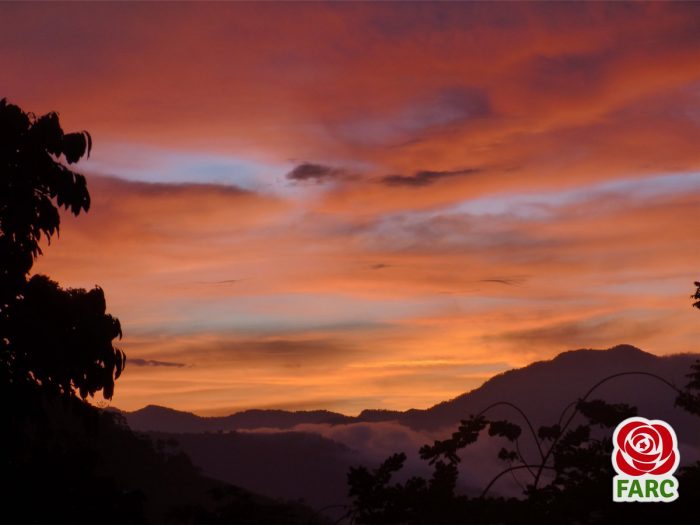 Recent reports indicate that a significant number of former FARC members are abandoning demobilization camps across the country in search of better economic opportunities and to be closer to their families.

Just last week, 20 ex-combatants of the FARC rebel group were reported to have left the demobilization camp in Vereda Carrizal, Remedios, Antioquia.
The Training and Re-incorporation Zone (Espacio Territorial de Capacitación y Reincorporación, ETCR) in Remedios is one of 26 government built camps, designed to demobilize and facilitate the FARCS ex-guerrilla group's transition into an unarmed political movement.
According to Joshua Mitrotti, Director of the Agency for Reinstatement and Standardization, who spoke to El Colombiano, the percentage of population in most camps has decreased. This is particularly noted in the Antioquia region, where Remedios is located.
The statistics indicate that in three of Antioquia's ETCRs, the FARC's population is down almost 50 percent. In Vigia del Fuerte it's down 45 percent, in Ituango 34 percent, and in Remedios 52 percent.
Abandonment of camps has also been occurring across other regions. On September 30, 95 FARC ex-combatants left their ETCR zone in Gallo, Tierralita, in Cordoba to settle in La Fortuna, Mutatá.
Rodrigo Rivera, the High Commissioner for Peace, told El Colombiano that this abandonment of camps does not mean that former FARC members are deserting the demobilization and rehabilitation agreements set out in the peace accord. "They are still linked to the process, the fact that they have moved to [new] territory does not dissociate them, instead it shows a step forward in their reincorporation route."
Why are they leaving?
The main reason why the ex-guerrillas are deciding to leave the ETCRs is the lack of safe water, and inability to grow crops on the land. This is particularly the case at Remedios, which has been described as little more than a "muddy field".
FARC members are experiencing similar problems in the Gallo camp in Tierralta. Joverman Sánchez Arroyave, ex-commander of FARC 58 Front, told El Colombiano that the cause of abandonment from the ETCRs is the lack of land. "There, in Gallo, we could not plant anything because it is a reserve area, so you have to move where you can cultivate."
Many have also moved on in search of a better future with economic prospects. This is partly because the productive projects that the government had planned to incorporate into the camps have stagnated, and will only begin in 2018. At the moment the only projects being carried out in these re-incorporation camps is education, offering no jobs or skills opportunities to older members.
Another reason for abandonment is security issues. FARC ex-rebels in the ETCR in Carrizal have warned government about the presence of illegal armed groups operating around the camps. Feeling threatened that these groups might enter the village has prompted many to leave in search of a safer place to settle.
The rehabilitation camps were part of the peace agreement reached in November 2016 between the FARC guerrillas and the Colombian government after 50 years of ongoing conflict. 7,132 weapons were handed over to the United Nations, before FARC members entered the ETCR camps across the country to begin their reintegration phase before officially entering civilian life.