Festival Cordillera 2023 plans to build on its spectacular start last year and cement its place in the capital's music repertoire. It's an exciting idea: unashamedly celebrating Latin talent instead of sidelining it as at other local festivals that often seek big-name stars from further abroad.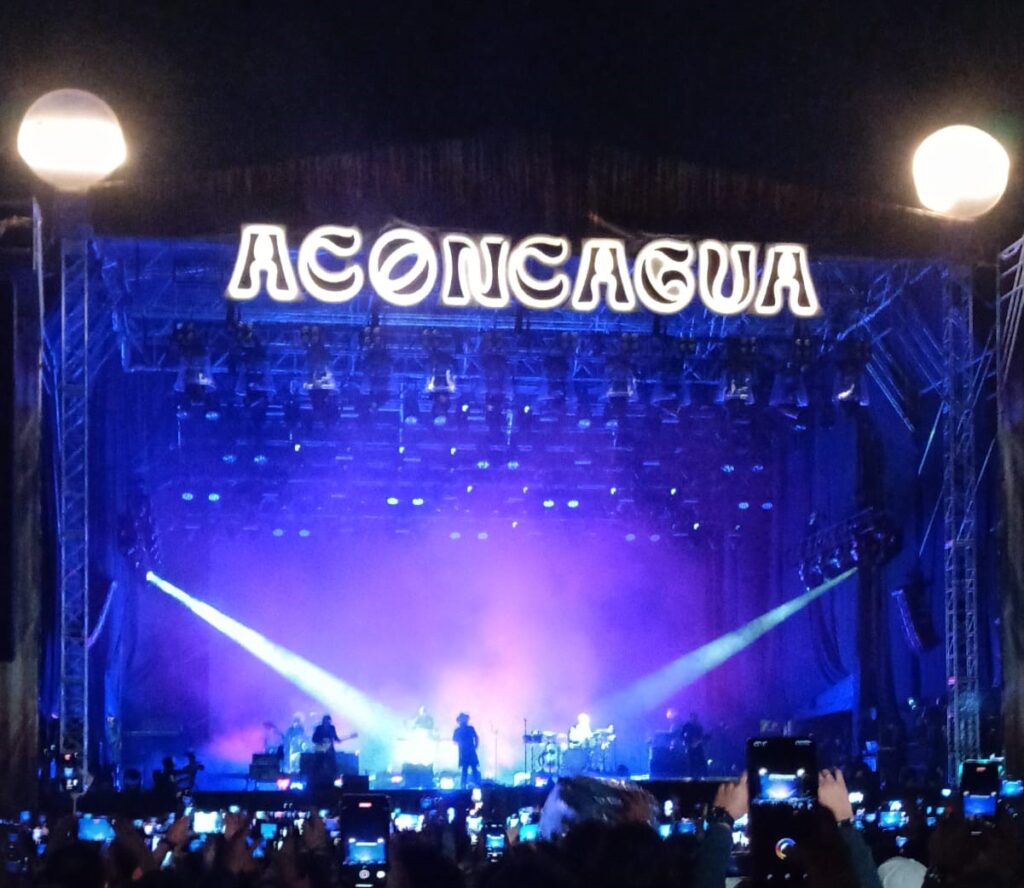 It's fair to say that last year Festival Cordillera was one of the best-run music dos we've seen. Given that the Bogotá Post has been attending events in the city for around nine years, that's saying something. It combined the relaxed feel of Estéreo Picnic with the central accessibility of Rokal, and was a real treat. Throw in proper craft beer and decent food options and you have yourself a hit.
Best of all, the VIP area for the main stage was set on a hill to the side. This meant regular fans could get right up to the front for the biggest bands. Those included headliners Zoé, who turned in a top-quality show and a moving Mon Laferte set. Special mention too, for Toto La Momposina, closing out her performing career with a riotous afternoon slot.
Those two big last names are striking compared to this year. While 2022 saw plenty of women on the bill, Festival Cordillera 2023 is somewhat of a sausage party. Last year's lineup was stacked with the likes of the ethereal Briela Ojeda, Rosa Pistola, Julieta Venegas and Andrea Echeverri alongside the pair mentioned earlier.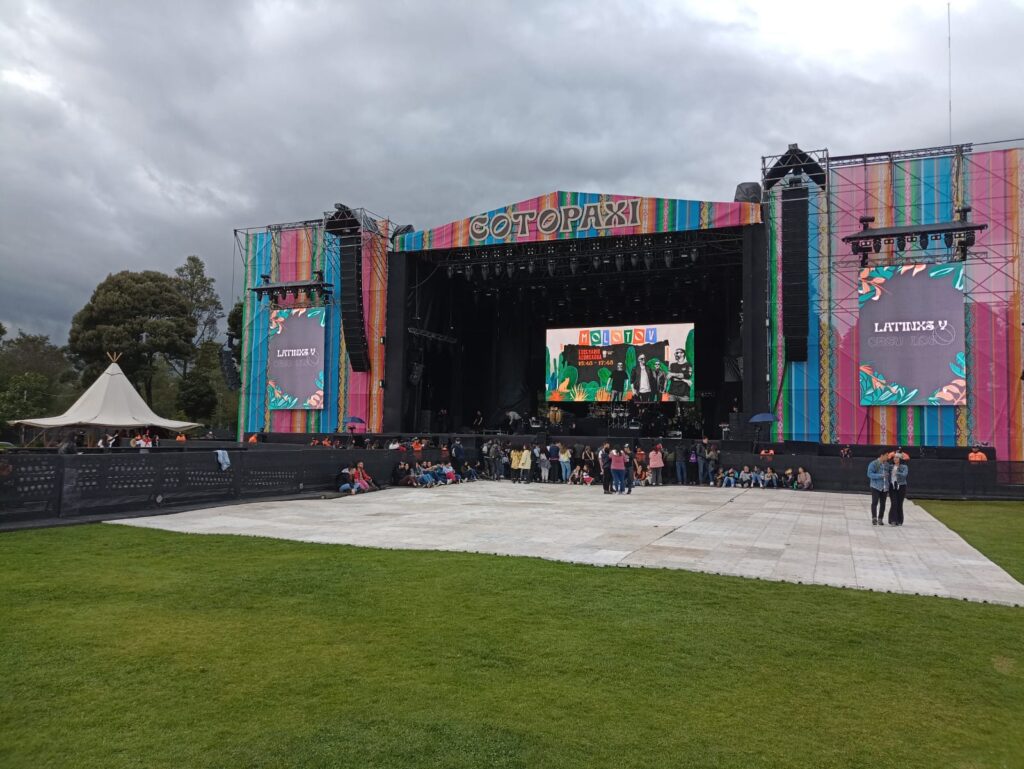 This year, a clutch of big male singer-songwriters will headline Festival Cordillera 2023, with homeboy(ish) Juanes sure to draw an enormous crowd. Strictly speaking, he's from the other side of the cordillera and mostly spends his time in Miami these days. However, he defined a lot of people's musical childhoods. The last time he was in Parque Bolívar, for 25 years of Rock al Parque, it was chaos.
Argentinian rock icon and bullfighting enthusiast Andrés Calamaro, reggaeton star Residente and Jamaica's Damian Marley are the other troubadours at the tip of the lineup. It's impressive to see the commitment to genre diversity. That's rock, reggaeton and reggae all covered in headliners with Juanes bringing the pop ballads.
Elsewhere on the menu are the full bands. We've got familiar faces in Bomba Estéreo, LA legends in Cypress Hill and returning heroes Café Tacuba from DF. Beyond that are more Argentinians, multi-instrumentalist Los Caligaris and their countrymen Los Cafres and Los Enanitos Verdes. From Puerto Rico come the reggae band Cultura Profética.
If you're not Colombian or Latin@, a lot of bands at Festival Cordillera 2023 might well be new for you and you're in for a real treat. After all, you can see the big-name touring bands from Europe and North America anywhere in the world. This event, however, gives you a window into a whole new soundscape.
There are four stages, with Aconcagua functioning as main, with Cotopaxi an alternating semi-main. The smaller stages often have the best talent, and certainly the most likely to surprise you. La Etnnia and Silverio both absolutely blew the top off their sets on the Cocuy and Bosque stages, respectively.
Early afternoons on both days will feature up-and-coming local talent – Margarita Siempre Viva being our pick of the crop. If you had a ticket for Moz before he (obviously) cancelled, you'll find these Smiths-obsessed paisas are better than the real thing these days. They also won't do any racisms.
Festival Cordillera 2023 has a few local legends from Bogotá, too, such as Diamante Eléctrico and Monsieur Periné. The former won a Latin Grammy and everything. It's fair to say that they've not necessarily pushed on from there, but their live shows are dynamic and on home turf they always get a rapturous reception. Periné, on the other hand, soundtracked the mid 2010s in Bogotá.
Festival Cordillera 2023 will take place on Saturday, September 23 and Sunday, September 24 in Parque Simón Bolívar. We recommend heading for the corner of Carrera 60 and Calle 63 for access. Though as it's a young festival, the info may change. Follow signs. 
Tickets are still available from eticket for COP$470,000 a day regular ($765,000 VIP) or the whole weekend for $824,000 ($1,354,000 VIP). Once inside, food and drink will be pricey, but not crazy. Think Zona T.
If you're interested in contemporary Latin music, Festival Cordillera 2023 is the place to be. There's a whole plethora of genres represented, some of which you might not associate with Bogotá. You may just find a few new favourites to get into, and it all takes place right in the heart of our wonderful city.