Wine isn't an elitist thing anymore. You can get good wine in supermarkets now. The explosion of budget supermarkets has seen a corresponding explosion in cheap(er) plonk and the days of spending a minimum of $30,000 for a very mediocre bottle are behind us. We set out to find the best red wine available for under $20,000, and pleasingly, none of them tasted like Parma Violets.
---
We went to five different supermarkets and bought the cheapest red (often well under the 20k ceiling) off the shelves, and then – based on the logic that it's often best to go one step up from the cheapest – we picked up the next-in-line as well. In case you were under any illusions, the Post team are more beer drinkers than wine connoisseurs, so this is a layman's guide. We've got cellars, but there's no wine in them.
This is the first of three alcoholic articles – watch out for our aguardiente reviews and cocktail experiments with Colombian fruits.
---
Justo & Bueno
One writer's verdict on the two South American J&B bottles was that "you could take both to a dinner party and not feel embarrassed". Neither wine came out on top, splitting the vote right down the middle. We felt both were sweet, but the Orfila was bolder and slightly acidic. In the end, the Chilensis's lighter price tag might swing the vote.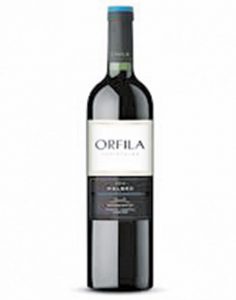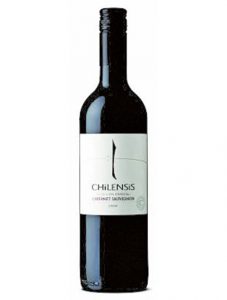 ---
Ara
Both the Ara wines fared badly. Despite Don Simon claiming to be the best-selling Spanish wine in the world, we were thoroughly unimpressed. Just as Simon should have a tilde, so too should wine have flavour. Both were sorely lacking. "Am I actually drinking wine?" and "you can tell it's cheap" were two of the kinder reviews. Portugal's Terras do Pó was easily worth the $3,000 extra and we felt that although it was oddly salty, it could be paired with a steak.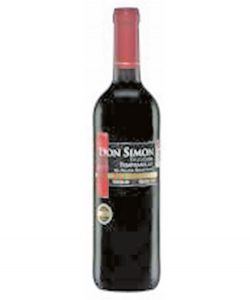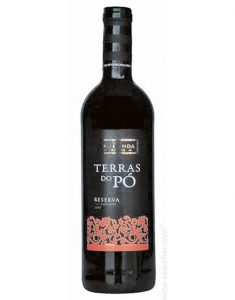 ---
Carulla/Éxito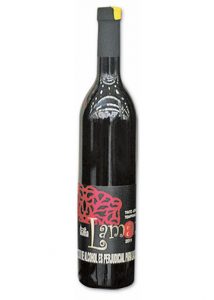 Surprisingly, Carulla wines go as low as $13,950. We managed to pick up our bottle even cheaper with the Friday discount, thus making it the cheapest! The Laman was lively and light, although you could tell it hadn't matured. Excellent value in this price bracket. We also necked a Fuego austral at just $20,100. Although it doesn't qualify under our rules, it was thick and velvety – great value.
---
D1
With only one winery, it was inevitable that these wines would be similar. Quinta Las Cabras has a number of wares in D1, including sparkling wine. We plumped for the Carmenéreand the Cabernet Sauvignon. Both were solid, the Carmenére having more body but the Cabernet boasting a stronger flavour and a rich bouquet. We thought both were excellent value with the Carmenére the best ultra-cheap wine.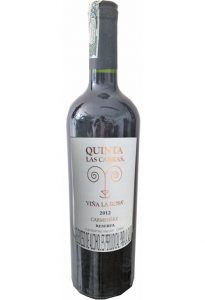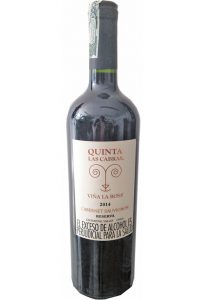 ---
Jumbo
The supermarket's French connections show through with two cheeky reds from Europe. The Spanish tempranillo Peñasol was robust without being overpowering and pleasingly bitter. With hints of dark chocolate, it really put itself about in your mouth. The best that low in price. However, the French L'Heritage was our favourite overall. While a little more expensive, its long aftertaste delighted the palate and lingered dryly on our tongues.