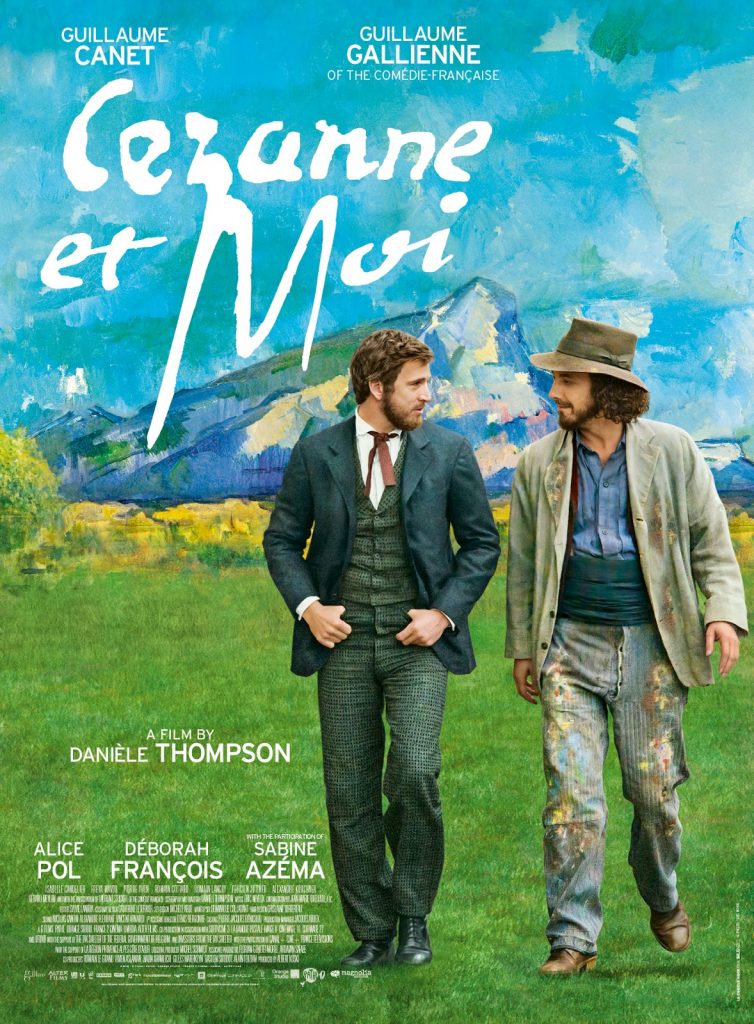 Two of France's greatest 19th century cultural figures are given the cinematic treatment in the historical drama Cézanne and I. Writer-director Danièle Thompson offers an intermittently engaging, if uninspiring account of the lifelong friendship between the post-impressionist painter Paul Cézanne and the naturalist writer Emile Zola.
---
Flitting back and forth between time periods, Thompson paints an intimate portrait of the turbulent bromance between these two artistic geniuses. Cézanne and I starts in 1888, when a middle- aged Cézanne (Guillaume Gallienne) reunites with the now world-famous Zola (Guillaume Canet) to express his disapproval of the writer's latest work, L'Oeuvre, whose depiction of a failed painter cuts a little too close to the bone for the artist's liking.
Then, via a series of flashbacks, the film traces the parallel lives of both men, showing a significant reversal in their social status and fortune: Cézanne was born and raised in a wealthy family but he defiantly rejected polite society and middle-class social conventions in favour of a bohemian lifestyle and the single-minded pursuit of his art, all the while suffering from self-doubt and a lack of artistic recognition. Zola, in contrast, grew up poor and fatherless but, thanks to his social-minded novels, acquired great material wealth and all the comfortable trappings of a bourgeois life that he seemingly disdained in his youth. Indeed, such hypocrisy is not lost on the writer who similarly questions his artistic worth.
In recounting these interweaving stories, Thompson's use of a flashback structure and her preference for handheld camerawork may have intended to add some dramatic conflict and edginess to the narrative, but such touches prove tiresome and fail to disguise the director's clumsy and traditional storytelling techniques. Undoubtedly, Cézanne and I is at its most rewarding when it ventures out into the sun-drenched setting of Aix-en-Provence where both artists grew up as young boys. The film's beautiful production and lush cinematography manage to capture the sensuousness of outdoor scenes involving food, wine and women which clearly allude to famous paintings by Cézanne himself.
Related: La Ciénaga entre el mar y la tierra
However, Thompson's focus isn't on art or the creative process per se. Instead of exploring the developing artistic genius of Zola as writer or Cézanne as artist, the film provides a rushed hodgepodge of scattered scenes in which Canet and Galliene seem to indulge in soap-opera style shouting matches within gloomy interiors at various points in their lives, while the actors' ever-changing false beards and ageing make-up are an unwelcome distraction.
As handsomely-made and well- intentioned as Cézanne and I may be, Thompson gives herself too much ground to cover and the film's broad, unfocused brushstrokes fail to leave much of an impression.
2.5/5 stars
Cézanne and I opens in theatres on September 20.
---
Robin Davies