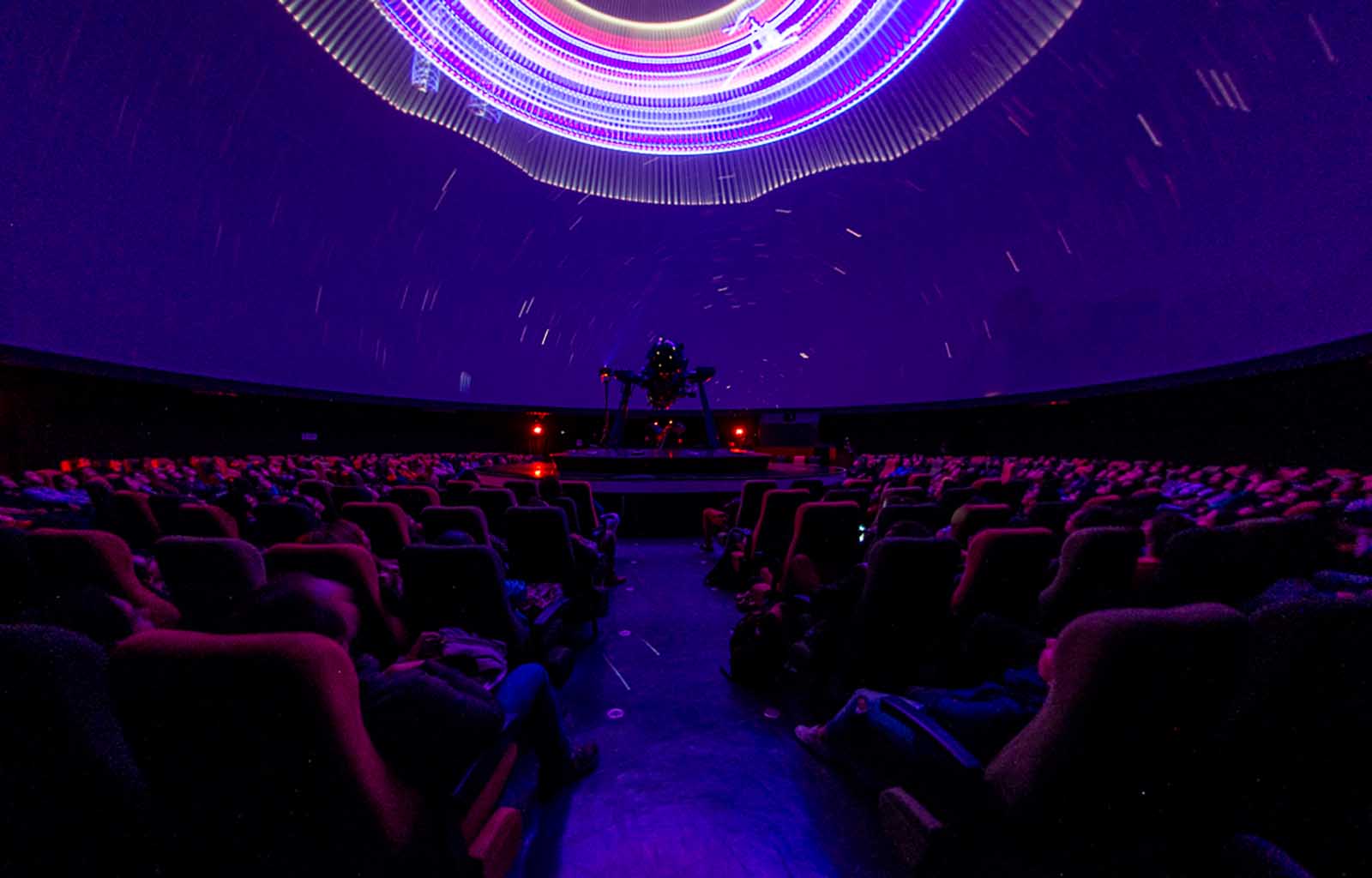 The project Acústico Eléctrico Digital will be debuting at the planetarium on April 18 at 7pm. Julio Victoria, who will also be officially launching his new live project, will be the first guest artist.
---
Acústico Eléctrico Digital is part of an initiative by the Alcaldía de Bogotá, through IDARTES (Instituto Distrital de las Artes), that seeks to invite various artists to perform at the planetarium annually. The purpose of the project is to digitally blend art and music.
Visual artist Juliana Castro Duperly is also expected to delight with her digital presentation that will dress all 23 metres of the planetarium's 360 degree dome.
"I'm really excited and thankful for the opportunity that was given to me to show my live project at the planetarium," said Victoria. "We've worked really hard, and we hope people like it."
Victoria will be touring Europe with his band later this year. Their new show is an important display of the country's talent because it fuses electronic music with the use of traditional instruments.
Related: The story of Electronic music in Bogotá
The artist will perform his live act at the planetarium alongside three other well-known Colombian musicians, including Larry Ararat, former member of ChocQuibTown, who will be playing the marimba, garrahan, and other percussion instruments. Wilmer López is on the harp, and Pol Moreno, multi-instrumentalist and producer is in charge of the bass and electronic percussion.
The hour-long show will use a 7.1 sound format: an audio format used in cinemas, which provides added depth and realism to the auditory experience.
"The sounds, the art, the artists that play with me, we're all giving it all to create an experience that is memorable and unique for the audience," said Victoria.
The event will also be made available to the public via the radio channel CKWEB's live stream.
---