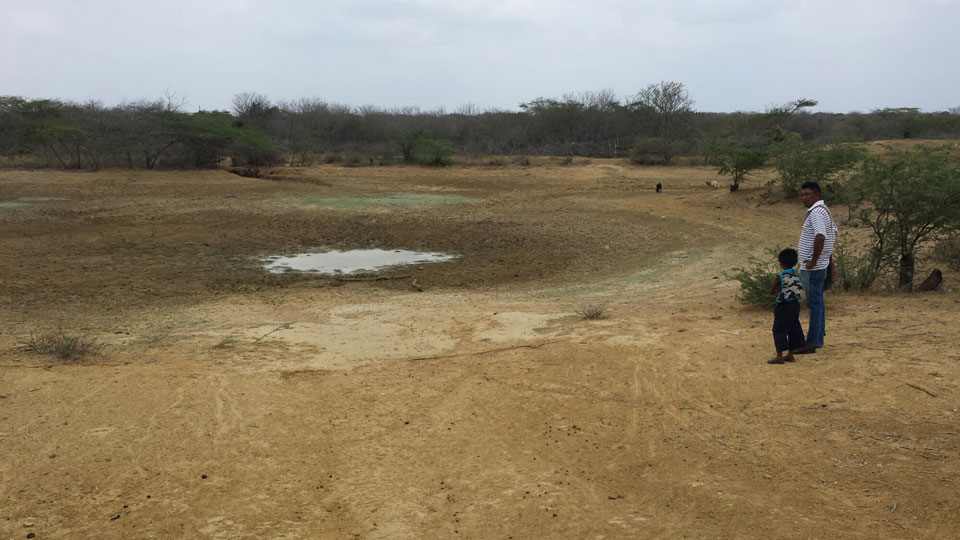 Simon West visits communities in La Guajira and hears tales of corruption, neglect, exploitation and a touch of optimism from people there
---
The spines of the giant cardon cactuses that flank the road towards the indigenous Wayúu community of Taiguicat conspire with sudden gusts of wind to snare hundreds of disused plastic bags. In Colombia's sweltering, northernmost department of La Guajira the image is wholly appropriate: a synchronised display of white flags.
An anxious mother clad in a traditional light blue manta holds her eighteen-month old son whose once-black hair is now a listless grey. The child's eyes appear swollen, and his lips and tongue are fissured. All are signs of moderate malnutrition.
The medication they were given two weeks ago by a doctor in La Guajira's capital, Riohacha, helped a little, but not enough. In any case, they have no money for a return trip to the hospital, the mother tells our interpreter in her native Wayuunaiki tongue.
Taiguicat, like so many other Wayúu communities in La Guajira, is bearing the brunt of a crippling three-year drought, intensified by one of the strongest El Niño weather patterns ever recorded. Livelihoods are gone, food stocks are dwindling and water resources are drying up. Few communities in the region benefit from any form of government assistance; some don't even appear on official censuses. To say the state has abandoned the Wayúu is misleading: for some, it was never there in the first place.
"There's no way we can cultivate the land now. Before, we grew yucca, corn, watermelon, but now nothing," says Taiguicat resident Aura, one of the community's few Spanish speakers. "The animals have perished and we don't have work. Our people are dying of hunger."
The problem in La Guajira isn't the drought, it's the corruption. This has prevented administrations and entities from carrying out actions to avert these painful episodes that affect the people of La Guajira

– Alejandro Ordóñez, Inspector General
The turgid water collected in buckets and plastic bottles from the community's jagüey – a traditional Wayúu reservoir that fills up during the rainy season – is disappearing fast. Some residents journey up to the main road towards Riohacha, hoping to persuade passing water trucks to make a detour, but they rarely come.
"They complain that it's too far, that the roads are too risky," says Aura.
A discussion ensues among residents on why some communities receive outside help, while others are left to their own devices. The problem, most agree, is that you need palancas – local government contacts that can pull strings in return for some favour or other. As one puts it bluntly: "If you don't have palancas…nothing."
Complications related to a lack of food and water, such as acute respiratory infection, dehydration and pneumonia, disproportionately hurt the very young. According to the latest official figures, 63 children under five years old have died this year in Colombia due to malnutrition, a number that the Ombudsman's Office (La Defensoría del Pueblo) describes as "scandalous for a country whose public policies have prioritised the wellbeing of children." Over half of the victims come from indigenous backgrounds, the figures show, with children in La Guajira particularly at risk.
The causes of this suffering, though, stretch beyond extreme climatic conditions. This is also a tale of alleged corruption and exploitation that has deprived the Wayúu of one its most vital sources of water – the Ranchería River.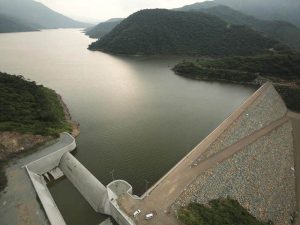 Ranchería River
In November 2010, Colombia's Rural Development Institute (Incoder) announced the completion of El Cercado, a 198 million cubic metre dam and reservoir project built on the Ranchería. The original plans envisaged the supply of water to aqueducts in nine of La Guajira's 15 municipalities, providing some 355,000 inhabitants in the region with a safeguard against cyclical droughts.
Despite years of planning and public funding, the pipelines connecting El Cercado to the municipal aqueducts have never been built. A report by Colombia's Inspector General's Office in August 2014 concluded that just one of El Cercado's four objectives had actually been met: irrigation for large-scale agribusiness. The report questioned the actions of local municipal governments, as well as environmental authority Corpoguajira's lack of control over the granting of concessions.
During a visit to the region, the Inspector General, Alejandro Ordóñez, spelled out what most people suspected: "The problem in La Guajira isn't the drought, it's the corruption. This has prevented administrations and entities from carrying out actions to avert these painful episodes that affect the people of La Guajira."
The Ranchería has also long been a victim of overexploitation. One of the largest users of the waterway is Cerrejón, a massive open cast coal mine jointly owned by Anglo American, BHP Billiton and Glencore. The company uses 27,000 cubic metres of water per day, although just 7% of this total is drawn from the Ranchería and a network of 15 nearby wells, says Carlos Franco, Cerrejón's social standards and international relations manager.
Javier Rojas, leader of the indigenous organisation Wayúu Shipia, is adamant that Cerrejón's operations have drastically reduced the availability of potable water in the region. "In the past, we could build wells just five metres deep and we would find water. Now we have to drill more than 40 metres to find poor-quality water."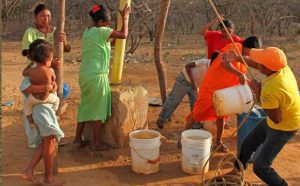 14,00 deaths in ten years
Rojas, whose dogged activism on behalf of the Wayúu has led to death threats against him and other members of his organisation, believes that the loss of life in the region is woefully underreported: "We estimate that in less than ten years, more than 14,000 members of our communities – children, adolescents, expectant mothers and the elderly – have died due to malnutrition."
Incensed at the Colombian government's refusal to intervene, the indigenous leader was a signatory to a petition filed last year with the Washington-based Inter-American Commission on Human Rights, seeking precautionary measures to protect the lives of the Wayúu people in four of La Guajira's high-risk municipalities.
The IACHR agreed that the communities were in a "grave and serious situation", and in December called on the administration of President Juan Manuel Santos to "take immediate steps to ensure beneficiary communities, as soon as possible, have access to sufficient and sustainable drinking water."
Almost six months down the line, Rojas says the government has failed to comply with the Commission's orders. "It has made some token gestures, but it has not treated the situation as a real humanitarian emergency that would stop people dying."
Given the critical situation in the region, one could reasonably ask: where is the outrage in the rest of Colombia?
Wilder Guerra, an anthropologist and a member of the Wayúu Uliana clan, believes La Guajira has always been regarded as somewhere distant, in terms of both geography and time. "Colombians don't understand the region because they don't know it, they perceive it as somewhere mainly for mining and energy extraction. There are a lot of prejudices against the indigenous culture."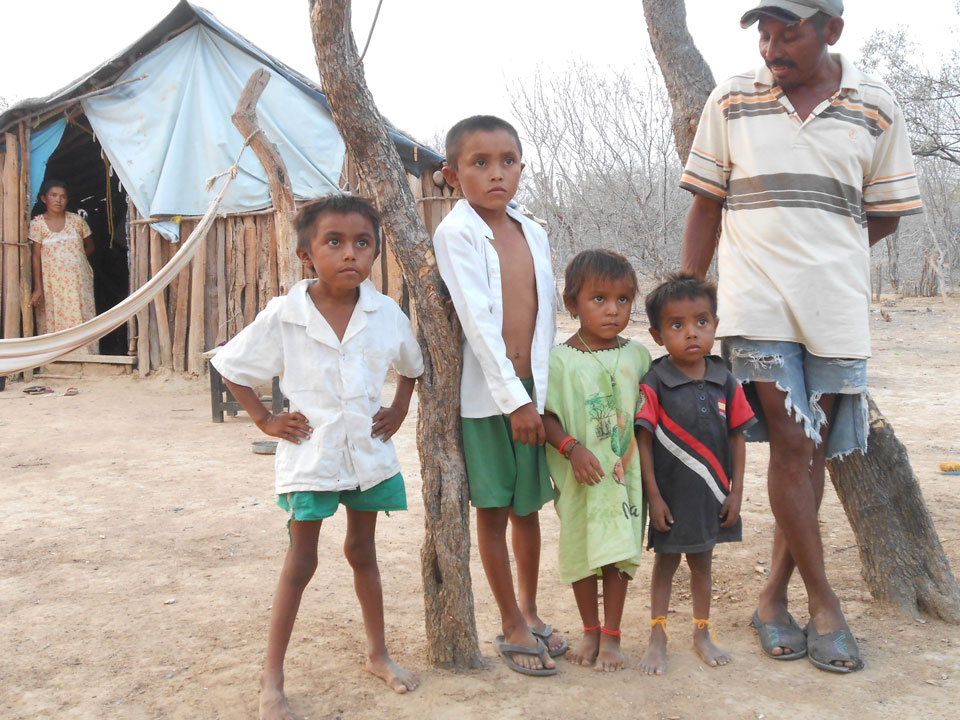 What is being done?
Still, unfamiliarity is no justification for inaction – which, as it happens, is a charge that has been repeatedly levelled at the current administration in Bogotá.
In August 2014, on day two of his second term in office, President Santos went to Nazareth, a small town in La Guajira's northernmost Uribia municipality, to announce a package of emergency measures his government was putting into place to deal with the region's escalating humanitarian crisis.
"We need permanent solutions," Santos told a gathered audience. "So what we're going to do, with the authorities, is we're going to build wells. We're going to build 100 water wells so that we can have water on a permanent basis."
Even detractors skilled in the art of spotting political expediency were hard pressed to knock the commander in chief's apparent resolve: "We're going to direct lots more resources to those most vulnerable in La Guajira, to the children that are suffering so much."
In his air-conditioned office in the centre of Riohacha, José Galvez, a member of Wayúu Araurayu, an association that represents residents of nine towns in Uribia, takes out his stylus and checks some details on his phone.
"In the area of Porshina, they built one. They're in Castilletes, trying to build another. In Siapana we haven't seen any further developments. Further south, in Manaure, we've seen one that was built by the department of social prosperity, another one by the agricultural ministry."
He shrugs, and tucks away the stylus: "Well, we don't know of more than four examples, so we don't understand where they're building 100, really we don't know."
The government is falling way short – everything is red tape, paperwork, but the solutions never arrive. We're done with meetings. Meetings are not going to resolve this issue, what we need is action

– José Galvez, member of Wayúu Araurayu Association
Governmental agencies tasked with managing the crisis in La Guajira refuse to accept there is a disconnect between discourse – genuine or otherwise – and meaningful action. The Colombian Family Welfare Institute (the ICBF), for example, says its emergency plan for the region is currently looking after 61,000 primary school-age children, and has provided families with medical assistance, water treatment equipment and food parcels. The Institute operates three nutritional recovery centres in La Guajira, and has plans to open another five in the coming months.
"We've been to those places with the biggest problems, we've sat down with the authorities, with the mayors, with the indigenous communities," says Cristina Plazas Michelsen, the ICBF's general director. "It is important to persevere with inter-institutional cooperation. Only a joint and organised effort by national, departmental and local governments and the communities themselves will allow us to maximise the use of available resources and the impact of our interventions."
Galvez remains unconvinced: "The government is falling way short – everything is red tape, paperwork, but the solutions never arrive. We're done with meetings. Meetings are not going to resolve this issue, what we need is action."
And yet, this is the thing: there has been some action, and it can work.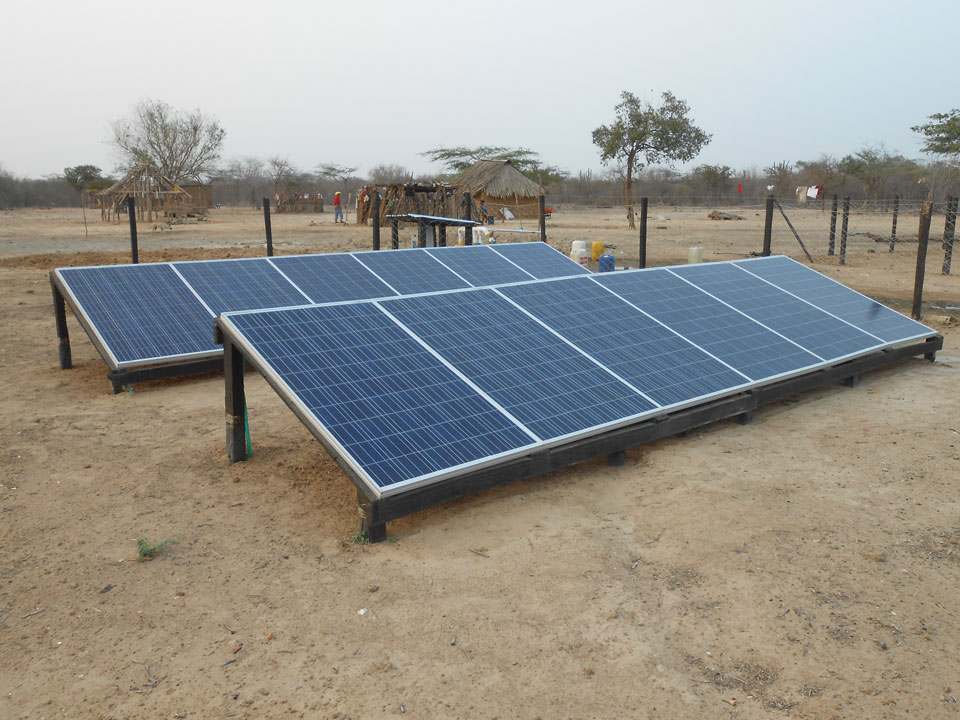 Yotojoloin's solar-powered well
About 30 minutes from Taiguicat, deep into Manaure municipal territory, lies Yotojoloin, an indigenous community comprising some 30 Wayúu families. In 2011, a violent storm caused widespread damage in the area, tearing off roofs and flooding homes. A Red Cross delegation, shocked by what they found, put Yotojoloin on a government priority list. Then the drought began to take its toll.
"We had nothing, we suffered a lot," says Yotojoloin's authority figure, Armando.
In February this year, after almost five years of waiting, the community discovered it was to receive help setting up its own "productive project", one of about 70 throughout La Guajira. Led by Colombia's disaster relief agency (UNGRD), a technical team installed a 200 metre-deep solar-powered well, a water storage tank and an irrigation system for a one hectare field used for cultivating yucca, ahuyama, beans and corn.
Yotojoloin is still beset by familiar problems: some of the community's children are desperately underweight, and the nearest health centre is three hours away in Riohacha. The community's goats – an important source of food and milk, as well as a traditional bartering tool – died months ago, and there are no funds to replace them.
But the project has at least given Yotojoloin – and surrounding communities – a lifeline. "There are 30 families here, but this project benefits 500," Armando says. "The other families that come here to ask for water are from other communities that don't yet have wells, and we always give it to them, as much as we can."
Experts agree that productive projects are a far better use of limited resources than purely welfare-based government programmes, which discourage local food production and often involve extensive contraction processes that lead to corruption.
"The knowledge that the Wayúu possess about the land, food sources and the seasonal cycles of rain and drought should be valued because they're fundamental to their system," says Wilder Guerra. "This could help contribute to resolving the crisis."
And while those on the ground are sceptical, according to Colombia's agricultural ministry, over 47,000 people benefited from the creation of such productive projects in La Guajira during 2015. There are plans to start up a further 33 projects during 2016.
"We can't keep trying to resolve this problem through short-term fixes," admitted the agricultural minister, Aurelio Iragorri Valencia, during a recent trip to the region. "We're going to work with those communities to establish the best way of assisting them over the long term and improving their irrigation systems for food security."
For Taiguicat and hundreds of other Wayúu communities in La Guajira, that time cannot come quickly enough.
---
By Simon West