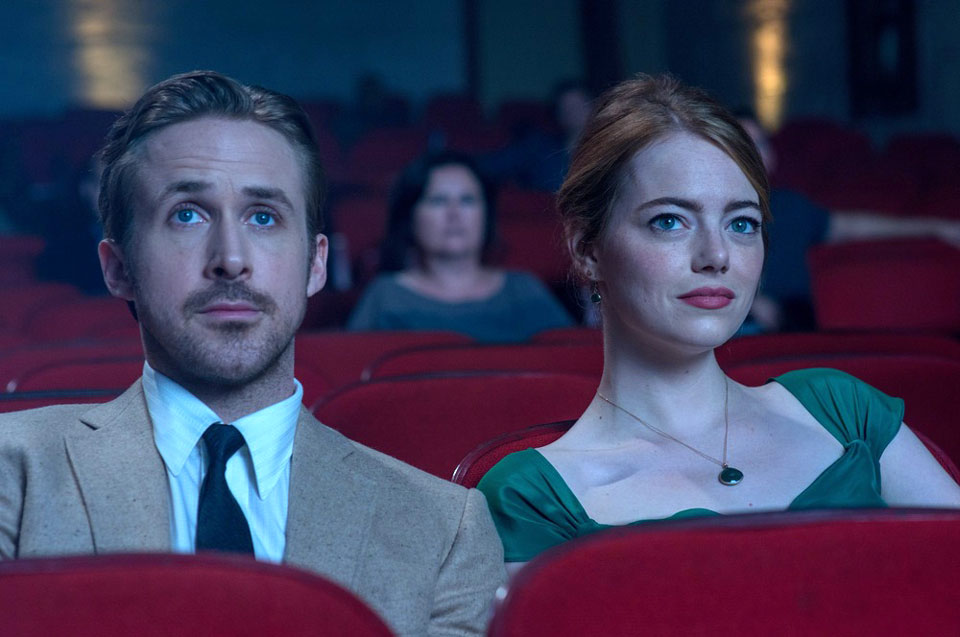 This is a film for all the romantics, dreamers and artists out there, for those whose heart has been broken, for those who have lost faith, as well as those who still believe. In fact, it's a film for everyone! Watching La La Land in the first few days of the year is the best gift you can give yourself to start 2017 off on the right foot. It'll fill you with energy and make you fall in love with life again. It'll help you purge everything that's bad and not give up.
The fact that it's a musical might put some people off, but as soon as the first sequence starts it will feel like a champagne bottle has been opened and it's time to raise your glasses. Even the most Scrooge-like among us won't be able to help smiling or avoid goosebumps of excitement.
While ostentatiously a love story, what the film is really about is the sacrifices we all have to make in order to realise our dreams. Mia, an actress working at a cafe, is looking for her big break in Hollywood. Sebastian, a gifted pianist and a purist who refuses to play anything other than jazz, yearns to open his own club in order to save the music he loves.
Eventually, they fall in love and plan to accompany one another on their respective journeys.
However, on the way, frustration becomes the enemy, alongside selfishness, egotism and vanity – all well known ghosts that torment artists.
Winner of a record breaking seven Golden Globes, the film is full of references to classic films, as the director, 31-year-old Damien Chazelle, seems determined to take us to our emotional limits. He did exactly that two years ago with his second feature film, the powerful and electrifying Whiplash, for which he received an Oscar nomination for Best Adapted Screenplay. Now he brings us La La Land, a story of major romanticism with the same overwhelming potency.
All of this is possible, of course, thanks to the undeniable on-screen chemistry of leading actors Emma Stone and Ryan Gosling, who compliment each other perfectly and deliver plenty of spark, humour and nostalgia.
But perhaps the most important characteristic of the film is the music, which that transports us to a different place, the thing that makes us move our feet in the darkness of the movie theatre. Jazz is exactly the right match for this fantastic story, a musical that seduces and mesmerises. It is a must-see film that movie lovers can use as a sort of amulet for a magic 2017.
5/5 stars
---
By Carolina Morales