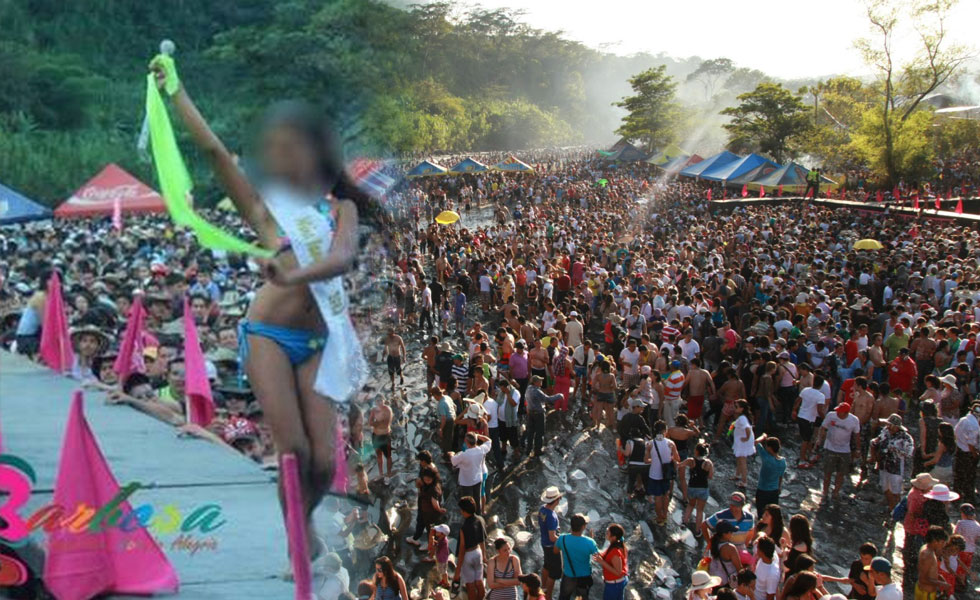 A beauty pageant which took place in Santander last week, featuring 6- to 12-year-olds in bikinis,  has drawn criticism and officials are now considering an investigation.
Police may look into whether the organisers of the Miss Tanguita (or Little Miss Thong) contest, held as part of the Festival del Rios Suarez in the town of Barbosa, broke sexual exploitation laws.
The children's pageant, which preceded the main Miss Tanga (Miss Thong) event, required parental consent in order for the girls to participate, according to media reports.
The loudest protests against the event came from Cristina Plazas, Director of the Colombian Institute of Family Wellbeing (ICBF), who lodged a formal complaint with the Attorney General's Office last week.
"The Miss Tanguita contest violates the rights of children. We will sue the organisers, the parents, and the sponsor," she said via her Twitter account.
But Barbosa Mayor Rocio Galeano said the pageant was a positive event for young girls. She said the event was "not meant to seduce little girls into prostitution but rather encourage girls to be healthy and respect their bodies."
"We are simply promoting the defence of the body, of body care," she told a local radio station.
Colombia has a strong beauty pageant culture, and dozens of events are held around the country every year – from Miss Colombia to Miss Coal, Miss Plantain and Miss Panela. Even El Buen Pastor, the women's prison in Bogota, hosts an annual event.
---
By Maddie Elder