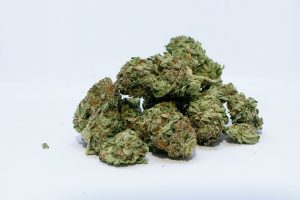 Image courtesy of: Patrick Rice, ThaPlug
Not long after the Colombian government's decision to legalise medicinal marijuana mid-2016, the country now has a new lab devoted to production and exports of the recreational drug. Situated in Medellin, FCM Global is one of the first laboratories to be allowed to 'legally export low-THC cannabis oil extracts and related finished products for medical and research purposes.' Although headquartered in Medellin, the production facilities will be located a little outside of the city in La Ceja, close to Medellin's international airport.
Carlos Velasquez, CEO and Founder of FCM, stated on the company's website that: 'We are proudly aligned with Colombia's vision for becoming a regional leader in the medical cannabis industry and greatly appreciate the continued trust placed in our efforts by the Colombian government. '
'FCM believes that cannabis is the medical science market of the future, with enormous potential to generate breakthrough research and disruptive innovation. Our purpose is to serve as a collaborative partner to pharmaceutical firms, research organizations, and other wellness-focused companies, and to help develop new scientific formulations and extracts that meet our clients' specific needs within these critical sectors.'
The hope is that the process used can be used to provide not solely for yields to be used within Colombia, but the results can be for global exports as well. According to the lab,  'FCM's standardized processes are designed to be seamlessly replicated to additional expansion facilities as FCM produces larger yields while lowering our production costs even further. By early 2019, FCM will be producing 300 or more tons of extracts and oils per year.'
The rise of companies like FCM Global shows great progress in a country that had suffered greatly as a result of the illicit cannabis trade as well as the violence inflicted in the coastal regions of Colombia in the 70s as a result of the 'War on Drugs'. The move also falls in line with many of the Latin American nations that chose to legalise the use of medicinal marijuana.  Currently, marijuana and other THC-related products have been legalised for medicinal purposes in Uruguay, Costa Rica, Mexico, Peru, Chile, Brazil and Argentina. Uruguay remains the freest nation on the continent when it comes to pot laws, with Venezuela being the least free.
The development is also part of a wider acceptance of marijuana around the world. In many states in the US, the drug has been accepted for recreational use and has led to startups looking to cash in on the crop. One such startup, Kannatopia, is the Facebook for Cannabis and provides a social network for users of marijuana, allowing users to rate products, such as the one FCM Global is looking to export, and make recommendations. CEO Kurt Akers of Kannatopia said to Built in Chicago last year that 'there are now thousands and thousands of products. Users are having such a tough time understanding it, what to use, when to use it and how to use it."
FCM Global will be hoping that American users will be drawn to their products given the meticulous standards they have set themselves to provide a competitive edge in the international market. As noted in a recent press release, their introduction of a Co-sourced Colombia model 'enables FCM clients to be supplied with custom CBD (cannabidiol) extracts and oils, at significantly lower cost versus traditional northern climate-based providers, without having to compromise their own proprietary standards for consistency, quality, and sustainability.'
According to El Tiempo, '14 licenses have been delivered by the Ministry of Health for the manufacture of derivatives, and nine licenses from the Ministry of Justice have been signed: one for seed use, two for psychoactive plant crops and six for non-psychoactive plant crops.'