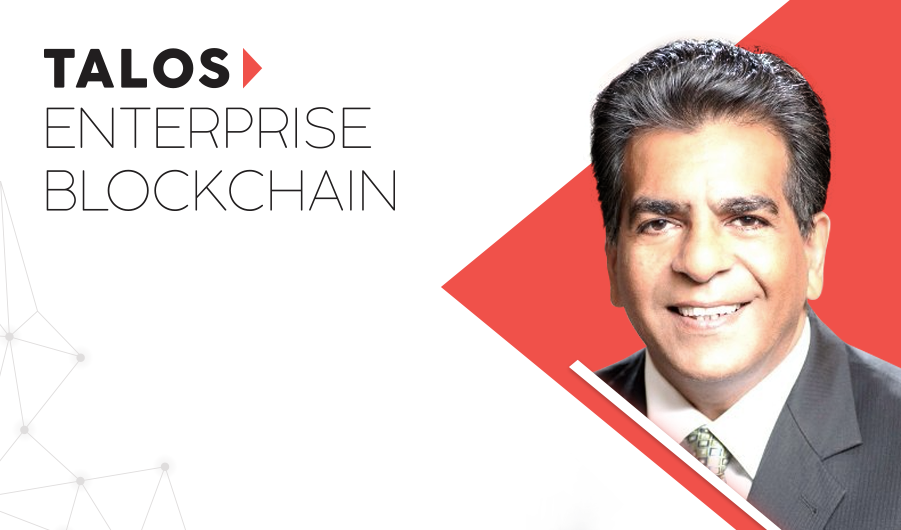 Talos Digital, an international tech organization with one of the largest presences in Medellin, has brought on industry veteran Minaz Sarangi as President of Talos Enterprise Blockchain. The company is working to help enterprises better make digital transformations on the blockchain.
A former Chief Architect at ING and TD Bank Financial Group, Sarangi will lead the company across North America and internationally.
The Talos Enterprise Blockchain team includes CTO Camilo Usuga, earlier the co-founder of one of Latin America's first social commerce startups, Michael Luna, named on more than 117 issued US patents, Shahid Ahmed, member of the FCC Technology Advisory Council, Keith Magnum of PricewaterhouseCoopers, Talos Digital CEO Amyn Gillani and advisor Saqib Malik.
"I've been impressed with Talos Enterprise Blockchain for some time and am excited to join at this stage of growth," said Sarangi.
"Its team is truly committed to bringing world-class solutions to drive digital transformation." 
Talos Digital has become one of Medellin's tech success stories, employing over 100 developers in the city and recently expanding its offices. The company also has locations in New York, Miami, Cartagena, Manizales, and Montreal.
One of the projects Talos is working on at the moment uses blockchain as a ledger to hold information for insurance companies, acting as a more secure and robust virtual database, which does not rely on just one website should it go offline.
This article includes a client of an ESPACIO portfolio company.