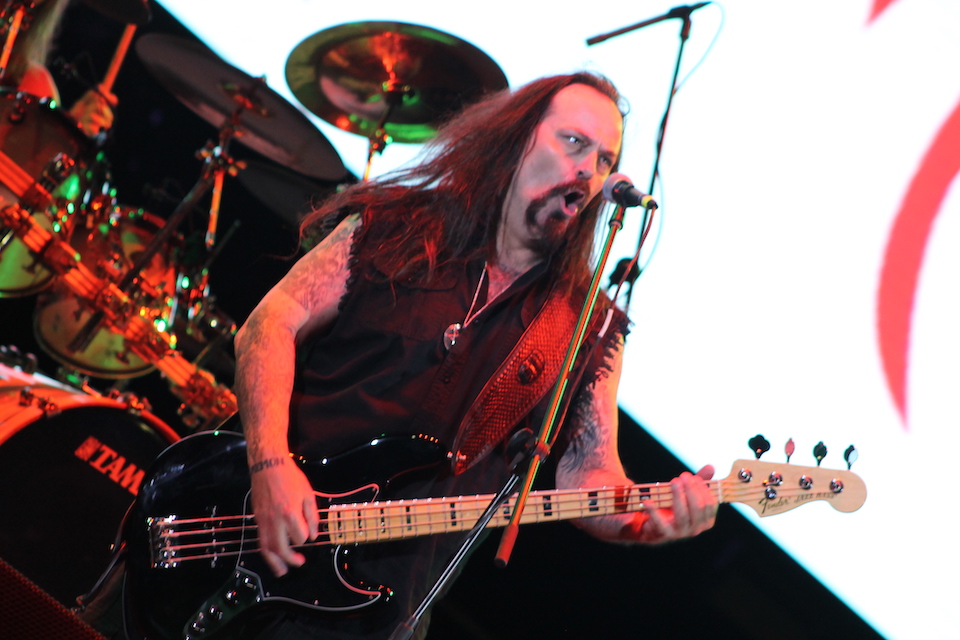 As Colombia celebrates 200 years of existence, Rock al Parque marked its own milestone at a quarter of a century. It was a wet and wild affair this year with plenty of downpours, but that didn't discourage the legions of roqueros.
---
Highlights of the weekend of rock were the cheerily named Deicide and Sodom, but plenty of less-famous bands were impressive too. Acidéz of Mexico were probably the best band of Saturday, and Toxic Holocaust gave Sodom a real run for their money.
Local death metal heavyweights Under Threat and thrashers Devasted (sic) both proved more than capable of stepping up to the challenge of playing the main stage. As always, the local bands held their own even against seriously big names. For me, what really makes Rock Al Parque unique as a festival is its willingness to give opportunities to smaller bands, and it never seems to go wrong.
Dying fetus

High Rate Extinction.

Tras las Puas

Tarja might not be the perfect fit for the afternoon according to the writer, our star photographer does not agree. All photos: Claudia Marcela Canizales Saldaña
More unusual sounds were also on show. Estados Alterados have been great for years now, but remain niche thanks to their post-punk stylings. Curupira put on a bizarre indigenous-inspired rock mash-up. The 5.6.7.8's flitted between genres in typically Japanese style, from surf to kawaii-pop. Pedrina even made an appearance, although someone of her calibre is somewhat wasted on a third stage.
Related: The amazing photos tell the story of Rock al Parque 2018
Disappointments? Some – Tarja Turunen was on the right stage at the wrong time. She feels like a nighttime singer, not mid-afternoon. The second stage on Sunday was patchy at best and the less said about the main stage on Monday, the better. We're looking at you, Juanes.
Away from the music, a number of bands took the opportunity to criticise the Colombian police and government, and ACAB seemed to be the motto of the weekend. There were also strong boos and whistles every time the TransMilenio video came up in the rotation between bands.