While you wouldn't want to bring your mum along to some of the acts at this year's Rock al Parque, there were some less hard core performances on offer. Phoebe Hopson listens to Macaco, Cirkus Funk and Elkin Robinson.
---
Spanish band Macaco was spreading love and good vibrations. They have played extensively in Colombia, but this was their first time at Rock al Parque. "We've always wanted to play at this eclectic festival," said lead singer Dani Carbonell. The audience wave flags and cheer, warmed against the cold by Macaco's reggae rock sound. Carbonell is an active stage presence who, contrary to the band's 'chillaxed' vibe, kept the crowd entertained with his fluid dance moves. Their performance using physical letters to spell out love may have been a little cheesy, but it was well received.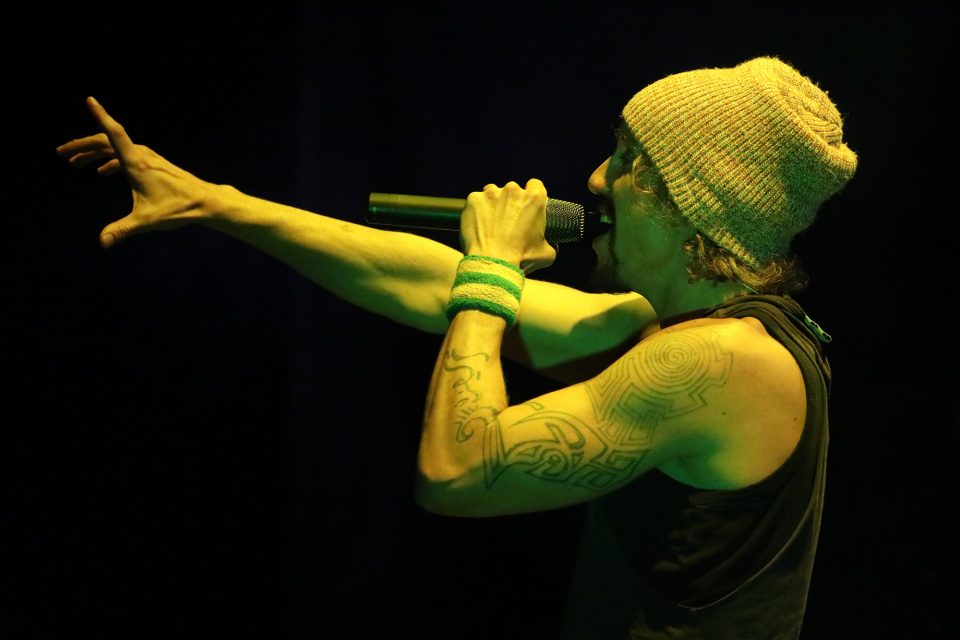 From sunny Providencia, Elkin Robinson's set was charming and a also respite for anyone with aching eardrums. Although he has spent a large stretch of time in Barcelona, Robinson has stayed close to his roots playing reggae, calipso, mentó and zouk. On stage, Robinson stands tall and thin over his guitar, he almost appears shy, but instead oozes a tropical confidence. The audience look peaceful and content as they rock along to his calm creole vibrations. "Providencia is so far away from here," announces Robinson on stage, "but we are watching and feeling the peace."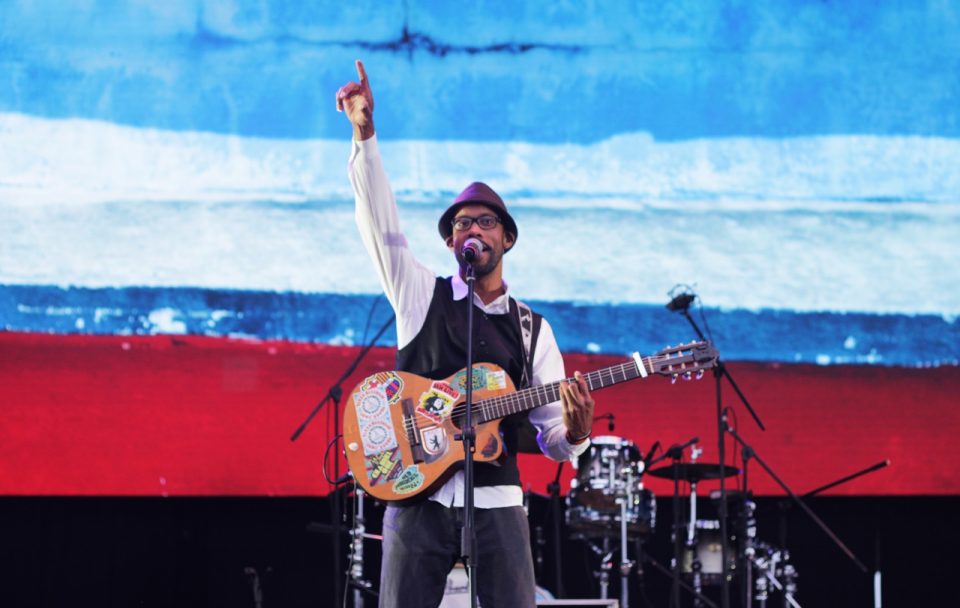 Cirkus Funk absolutely owned the Bio stage. This band, originally from Cali, has been gaining more and more attention with their sabor funk sound. They rock up salsa classics like 'Oye Como Va' as well as playing their own tunes from their most recent album Space Conga. Sara Acero's raspy Janis Joplin-esque vocals lead the group's catchy choruses – you don't need to know this band's hits to feel their energy. Bogotano Mc Tinta joined the band on stage, giving the show a hip-hop touch.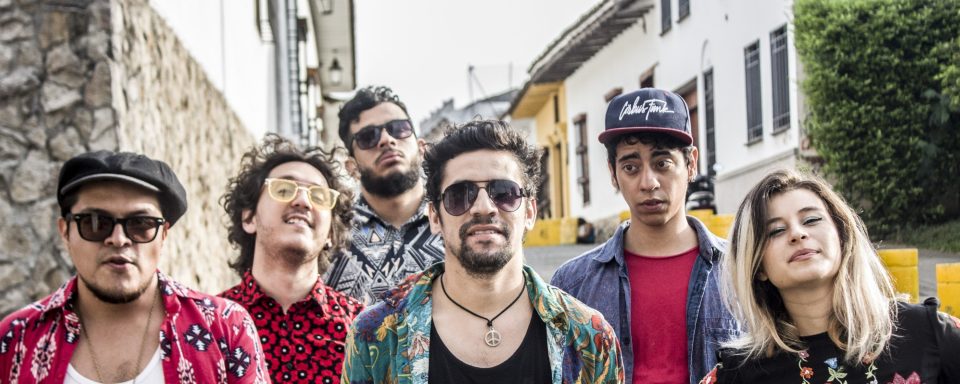 ---