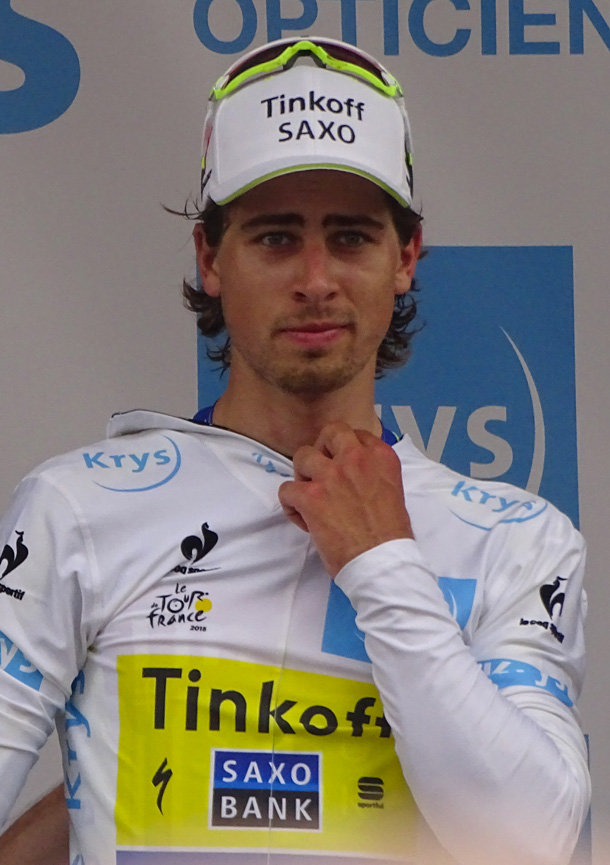 When he emerged on the scene of elite cycling, Peter Sagan immediately won the hearts of many cycling fans. His pure youth and energy, combined with flamboyant victory celebrations, was a breath of fresh air. He was winning a lot of minor races, but hardly taking any of the major ones.
Expectant fans, hopeful that the Slovak rider would bag his first victory in a classic, slowly began to grow frustrated. Second position… podium position… pipped to the post just before the finish line yet again… These situations were becoming so routine that commentators started to dub him 'Peter the Second'.
That was until September 27 when all the stars came into alignment at the Road Cycling World Championships in Richmond, USA. Sagan attacked on the final climb, followed by a daredevil descent which saw him on his own at the finish line, winning him his first major one day race. At last, a world champion of cycling, no less.
For the Colombian riders, after surprising many with his excellent performance in the most recent Vuelta á España, Esteban Chaves was in good form. He had been up there in the final group with Sagan, but mechanical problems meant he finished empty-handed. Uran finished in a respectable 32nd position but did not stand out.
'Los Escarabajos' can take heart from Sagan's experience. The beautiful sport of cycling offers plenty of chances for every serious contender to find their moment of glory. From Nairo with his string of runner-up positions in the Tour de France, to Uran, coming second in the Giro d'Italia as well as the 2012 Olympic Games, and Henao repeatedly losing races on the final day.
Keep fighting, don't give up – your day will come!
---
By Arek Peryt