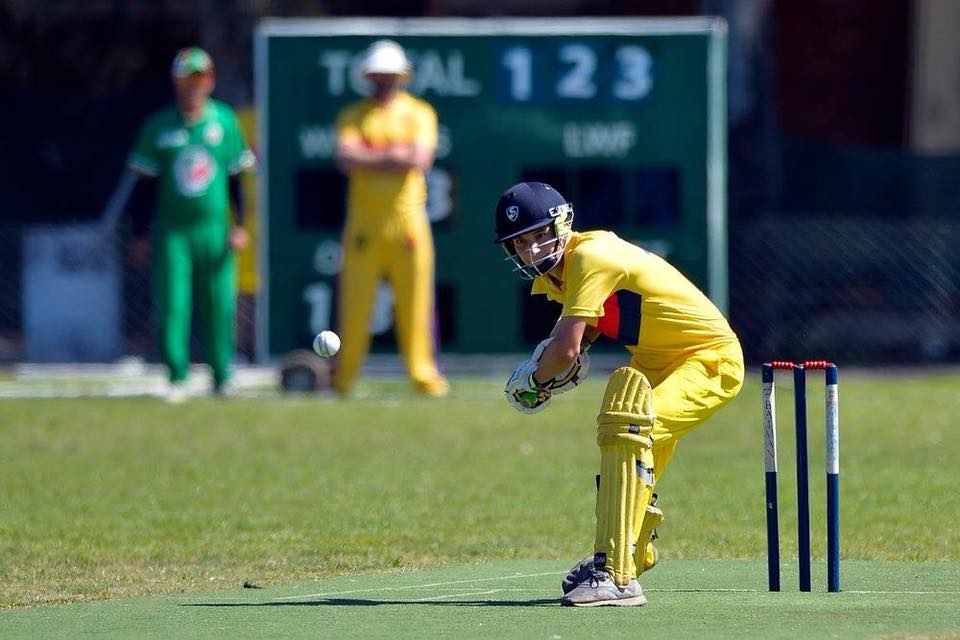 Nearly 200 people from across Colombia and the continent will descend on Bogotá later this month as the Colombian Cricket Board prepares to host what is likely to be the largest ever cricket event hosted in Latin America.
---
Some eight men's teams and four women's teams are set to participate in the 2018 South American Cricket Championships (SACs), which will be held in Colombia for the first time ever.
The action begins on Thursday, August 23 at Los Pinos Polo Club in Mosquera, where host nation Colombia will compete with defending champions Argentina as well as Brazil, Chile, Peru, Uruguay, Mexico and Costa Rica in the men's tournament. It will be Costa Rica's first appearance in the SACs. Brazil, Chile, Peru and Mexico, whose women's team will be debuting on the international stage, will compete for the women's crown. Finals of both tournaments will be held on Sunday, August 26.
We're excited. The biggest ever South American Cricket Championships begin tomorrow, and we're hosting for the first time. Please share these press releases and follow the action here…https://t.co/DNmvM2uriH pic.twitter.com/Z6D81kix5q

— Cricket Colombia (@BogotaCricket) August 22, 2018
"Hosting the South American Championships is an indication of just how far cricket in Colombia has come, and is an incredible opportunity to raise the profile of cricket in the country," Colombian Cricket Board spokesperson, Olly West, told The Bogotá Post. Colombia, which played its first international match in 2014 and has participated in the last three SACs, will be represented by a squad from Bogotá, Cali and Medellín cricket clubs. The host's squad includes Kevin Martínez, a 20 year old from Cali who learnt to play cricket in the junior section of volunteer-run Cali Cricket Club.
Related: Colombia fifth at South American Cricket Championships 2016 
Of particular interest about the forthcoming tournament is that the games played by three of the women's teams – Brazil, Chile and Mexico ­­– should be recognised as official 20 over internationals, subject to approval from the International Cricket Council (ICC). This follows the ICC's decision earlier this year to award T20 International status to all of its associate members. Therefore, some matches played in Mosquera could count towards these countries' official world rankings.
Costs of the tournament will be entirely funded by the players, a fundraising raffle, and support from small local businesses. "We want to spread the Spirit of Cricket to as many people as possible, so we always welcome all donations or sponsorship proposals," said West. "At the moment even finding a place to play can be a challenge, but we are confident the sport will grow on the back of this tournament." Spectators of all ages are welcome to witness the fun, and can contact Cricket Colombia on Facebook or cricketcolo[email protected] for more information. There is no cost for entry.
"Hosting the South American Championships is an indication of just how far cricket in Colombia has come, and is an incredible opportunity to raise the profile of cricket in the country,"
We want to spread the Spirit of Cricket to as many people as possible, so we always welcome all donations or sponsorship proposals," Olly West spokesperson Colombian Cricket Board
---