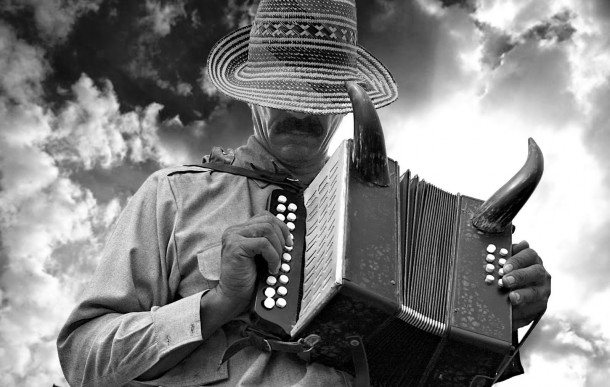 We are in the midst of an exciting new era in Colombian cinema, where films are getting international recognition, thanks to quality productions and a new generation of world class directors. The Bogota Post takes a look at the history of the national industry and picks out some of the most memorable movies made in Colombia.
La vendedora de rosas (1998)
A 13-year-old girl and her friends sell flowers to make a living in the most dangerous and toxic environment in which  a child could grow up in. Director Víctor Gaviria was inspired by the fairy tale The Little Match Girl when he created this raw portrait of the tragic lives of poor children on the streets of Medellin.
Related: Victor Gaviria: The art of capturing reality 
Prostitution, drugs and crime are realistically portrayed, with plenty of graphic violence and profanity. Praised by the critics, it has received many international awards and, over the years, become a heartbreaking cult classic.
By the same director: Rodrigo D: no futuro (1989)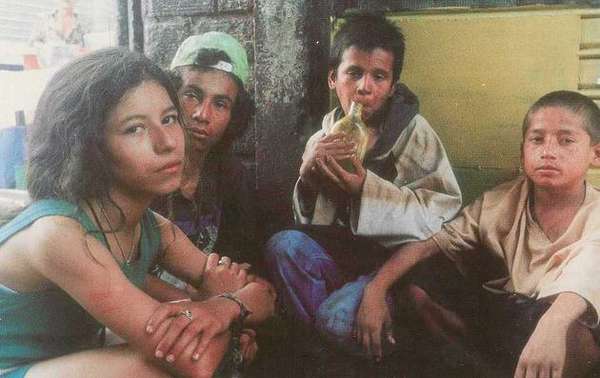 La estrategia del caracol (1993)
A group of tenants who share an old house in central Bogota come up with a peculiar plan to avoid eviction in this remarkable comedy-drama by prominent director Sergio Cabrera.
With a star-studded cast that includes musician Carlos Vives and the very best of Colombian actors, this movie is considered Cabrera's masterpiece and has become one of the shining examples of Colombian cinema.
By the same director: Golpe de estadio (1998)
Satanás (2007)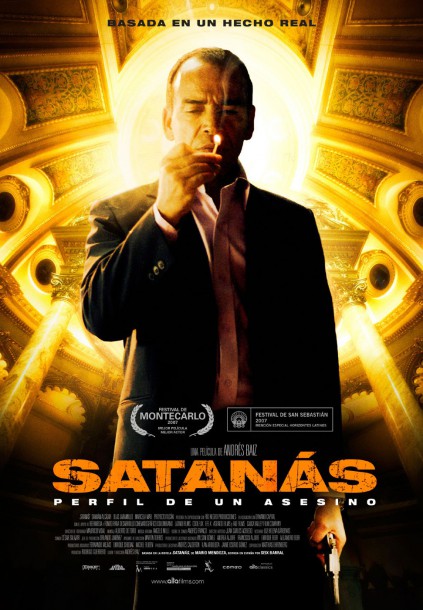 The Pozzetto massacre is one of the most tragic episodes of Bogota's history. A troubled man woke up one morning and went on a killing spree that left 29 dead. The film tells a fictionalised version of that story focusing on the motivations of the killer and the intertwined stories of some of his victims.
Dark and stylish, this movie became a box office hit and launched the career of director Andrés Baiz, whose later work includes a psychological thriller and another crime film also inspired by historical events.
By the same director: Roa (2013)
Chircales (1972)
Focusing on a family that makes artisanal bricks, directors Marta Rodríguez and Jorge Silva examine the exploitation of workers and precarious living conditions of impoverished communities in southern Bogota. A milestone in Colombian documentary filmmaking, this movie is still used as study material for its social and historical content.
By the same director: Amor, mujeres y flores (1988)
El embajador de la India (1987)
After being mistaken for a foreign diplomat, a sneaky traveller adopts a false identity and hilariously fools everyone in a movie that encapsulates the characteristically picaresque humour that's present in other memorable Colombian comedy films like El taxista millonario (1979).
By the same director (Mario Ribero): Mamá, tómate la sopa (2011)
Agarrando pueblo (1978)
This mockumentary, co-directed by Luis Ospina and Carlos Mayolo, satirises the "porno-misery" style that flourished in Latin America at the time. It depicts a group of sell-out filmmakers and their lack of ethics when shooting a documentary about poverty.
By the same director (Luis Ospina): La desazón suprema (2003)
Los viajes del viento (2009)
Ciro Guerra impressed critics with his debut film La sombra del caminante in 2004, but he blew them away with his sophomore effort Los viajes del viento, an intense film about an almost mythical figure in Colombian folklore: the Juglar.
Nomad musician Ignacio and his young apprentice Fermín travel through the Caribbean region towards the Guajira desert looking for Ignacio's maestro in order to return a cursed accordion. Breathtaking scenery, gripping character development and all-round sophisticated production make this film a pleasure to watch.
By the same director: El abrazo de la serpiente (2015)
Carne de tu carne (1983)
This is what tropical gothic horror looks like. A wicked incestuous relationship develops between two young descendants of a wealthy family in rural Valle del Cauca during a time of political turmoil.
Revered filmmaker Carlos Mayolo defined a unique sub-genre with this tale of intriguing characters and spooky places. He was part of a notable artistic movement that flourished in Cali during the 1970's and included his colleague and friend Luis Ospina (see below).
By the same director: La mansión de Araucaima (1986)
Visa USA (1986)
A young dreamer from a small town plans to visit his brother in New York, but he falls in love with a girl that he can't have, and on top of that, his visa application is denied. His bad luck prompts him to get creative in this light-hearted movie by Lisandro Duque. You might call it the Colombian version of a rom-com.
By the same director: Los niños invisibles (2001)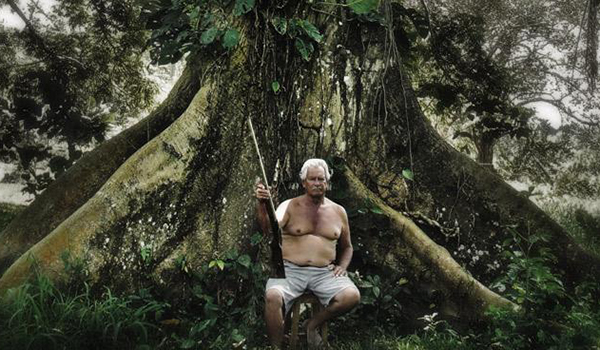 Tierra en la lengua (2014)
An old tyrannical patriarch invites his two grandchildren to visit the family ranch in the remote eastern Llanos of Colombia. He tells them that he wants to die and asks them to kill him, setting off a tense atmosphere that forces the characters (and the viewers) to navigate a pathway of uncertainty. Brilliantly orchestrated by young director Rubén Mendoza.
By the same director: La sociedad del semáforo (2010)
---
By Jazid Contreras