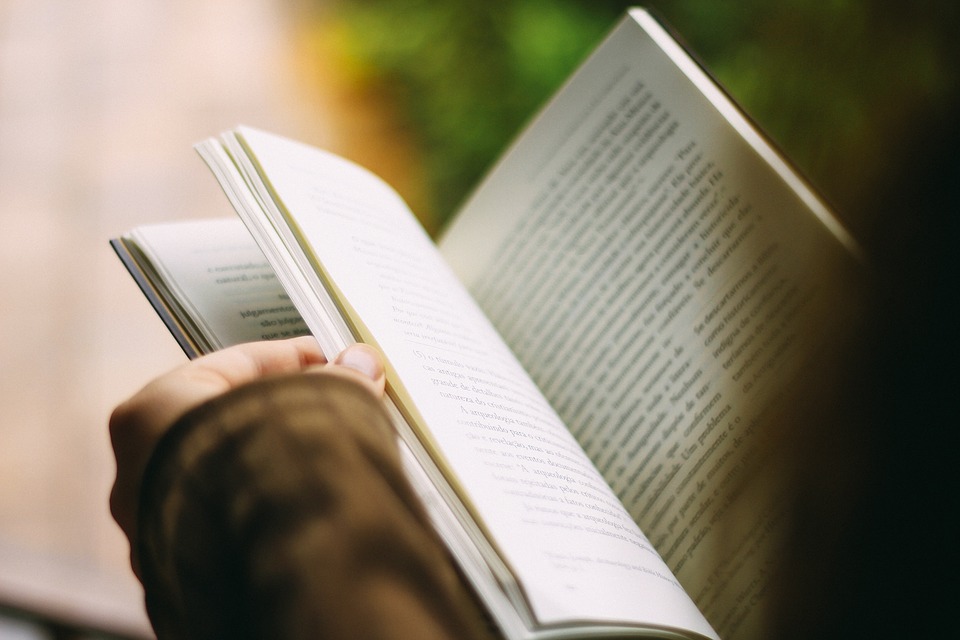 A common complaint of English learners is that they know some vocabulary and grammar, but struggle to put what they have learned into context. Reading is a great way to connect everything together.
---
Reading is less and less popular nowadays, at least if you believe many newspaper headlines. But reading is still a vital skill, and even more beneficial when you're doing it because you actually want to. When you choose what you want to read, you'll be motivated to learn a lot more.
What to read… and how to do it
The good news is that there are more and more places that offer the chance to read in English. As well as traditional outlets like libraries, bookshops and newspapers, it's so easy now to find websites, blogs and apps that help you practice. The question is: what interests you? What do you want to read?
Another vital question is why you are reading. This is important as it will help you choose the right reading material.
Make it easy
If you want to be a faster and more confident reader, then choose to read something a little below your level of English. This means that the grammar and vocabulary won't be a problem, so you can enjoy the story and see how English is used as a whole as you read.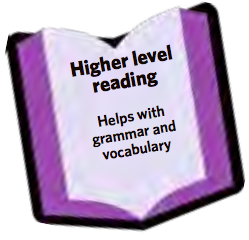 A good option for this is to look for something called a 'reader' in a good bookshop or library. A reader is a kind of book specifically designed for English learners. For example, the original version of Dracula has a lot of difficult expressions: it was written in 1897, you know! However, a Dracula reader might be written for students with an A2 level of English, so the difficult parts would be removed or simplified. If your level is B1, then an A2 reader is a good way for you to feel more confident about reading.
Checking the dictionary
As you read, there will most likely be words you don't understand and want to check. A traditional printed dictionary is a good tool, but there are great online resources too. Just understand one thing: Google Translate is not your friend! It's very fast, but often wrong. There are much better options, such as Word Reference and Macmillan Dictionary. Word Reference can be used to check definitions in English or translations from English to Spanish, and Macmillan gives users the chance to listen to the pronunciation of words in either British or American English.
There's a useful trick you can use called the 'five-finger rule'. Choose a book, and read the first two or three pages. Every time you find a word you don't understand, raise one finger. If you've raised five fingers before you've finished the first few pages, then watch out: this book might be too difficult for you at the moment. An easier book might be a better choice.
One good option is to read something in English that you already know in Spanish. This doesn't have to be a great work of literature: fairy tales, for example, are excellent ways to practice your reading. You already know that Prince Charming will arrive at the castle to wake up Sleeping Beauty with a kiss, which helps a lot when you are reading and seeing how the words work together to tell the story.
Reverse translation
A good exercise to check how well you understand a text is to reverse translate it. For this, choose a short English text and translate it into Spanish. Wait a few days, then try to translate it back into English. Then compare your new English version with the original. What did you change? Did you use the same grammar and vocabulary? This exercise lets you see the difference between your current English level and the level you want to have.
Ready for a challenge?
On the other hand, perhaps you really want to push yourself to learn new grammar and vocabulary. If that's the case, then choose a more difficult book. Authentic English can be very challenging for English learners, but if your goal is to learn natural English, then being exposed to real English is extremely valuable.
Related: learning English grammar and vocabulary 
For this type of reading, it's best not to read too much: short stories and texts are ideal. It's also good to go 'old-school' when you read like this – have a photocopy or printed version of the text, and have your favourite pencils, pens and highlighters ready. When you read, try to attack the text. Circle information, make notes, check vocabulary (see the dictionary box on this page) and write a reminder if there's anything you're not sure about that you need to check, or ask about, later.
Practice makes perfect!
It's important to remember that reading is a skill: it takes time and practice. You need to become a friend of reading, and the only way to do that is by spending time together: you, and a good book. If you can read just a little every day, then you'll soon see your skills get better and better. If you only read a little once a week, then you won't feel so comfortable when you're faced with a text in English. So don't be afraid of becoming a bookworm: find the sort of reading that works for you and, most importantly, enjoy it!
Bogotá Post team picks
Here at The Bogotá Post we love a good read. Here are some of our ideas if you're looking for inspiration:
The Catcher in the Rye by JD Salinger:
Follow angry young man Holden Caulfield as he gets thrown out of school, wanders around New York and gets into all sorts of trouble.
Good Omens by Terry Pratchett and Neil Gaiman: The antichrist is born and the end of the world is close. Luckily, an angel and a demon are on hand to help in this dark comedy.
The Curious Incident of the Dog in the Night-Time by Mark Haddon: A young autistic boy discovers the body of his neighbor's poodle and tries to uncover the murderer.
The Harry Potter series by J.K. Rowling: A young boy with a daft scar turns out to be magical and gets into all kinds of trouble being magical.
The Fall of the House of Usher by Edgar Allen Poe: The poor man's Lovecraft tells a tale of two siblings united under a single roof. As the story progresses, the house falls.
The Hundred-Year-Old Man Who Climbed Out of the Window and Disappeared by Jonas Jonasson: A man with an interesting history is tired of his life and takes an adventure at the age of a hundred.
His Dark Materials trilogy by Philip Pullman: The adventures of Lyra and Will and their daemons  explore alternative, yet similar worlds.
---
Originally from Sheffield, England, Phil Stoneman has been living in Bogotá and teaching English since 2004. He teaches at Externado University, where he tries to share his love of reading with his students.