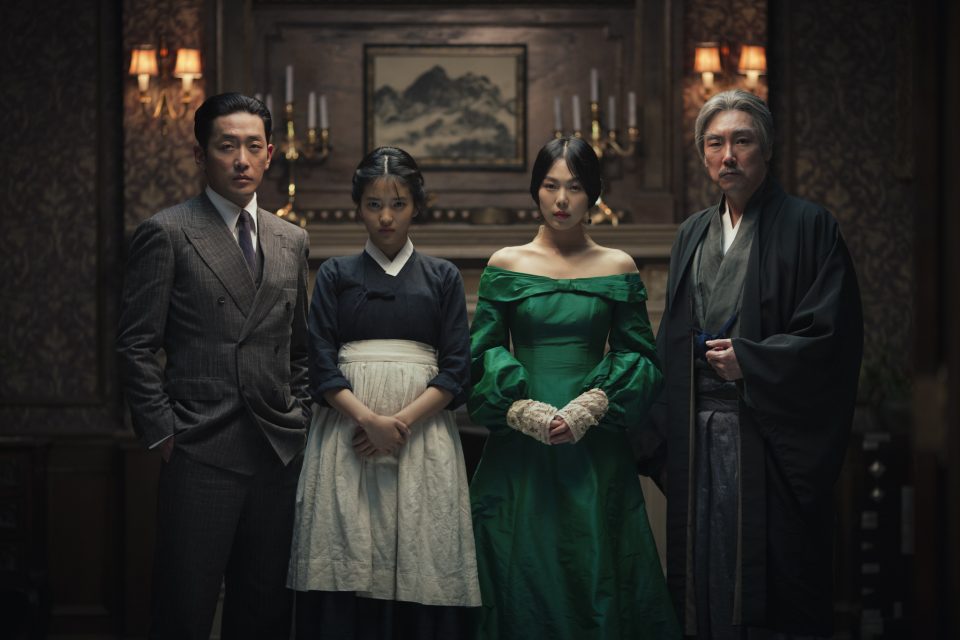 In Park Chan-wook's newest outing The Handmaiden, Hitchcock-esque tension is mixed with Oldboy extremity in a piece of sublime cinema.
---
The Handmaiden is a wickedly erotic thriller that will have you hanging on the edge of your seat from start to finish. Acclaimed director Park Chan-wook, famous for his 2003 masterpiece Oldboy, brings you a riveting tale of desire, manipulation and betrayal set in early 20th century Korea under Japanese occupation.
Sook-hee is a pickpocket who yearns to escape poverty. She becomes Lady Hideko's new handmaiden, but she has a secret mission. She needs to help a conman posing as Count Fujiwara, who plans to marry Hideko, take her inheritance and then get rid of her.
Hideko lives in a beautiful mansion under the rule of her sadistic uncle who often forces her to read ponographic texts to an audience of voyeuristic rich men. She appears to be naive and a mentally unstable, but she's actually playing a character, waiting for the perfect opportunity to get out of her uncle's control.
So here we have a cast of main characters, each one playing a game of deception, each one with a hidden agenda. Things start to get complicated when the two women discover a strong sexual attraction and start to fall for each other. What follows is a windwhirl of lustful encounters, plot twists and lots of backstabbing.
The Handmaiden is a loose adaptation of the historical crime novel Fingersmith, by British author Sarah Walters, originally set in Victorian England. Chan-wook reimagined it in a different context and designed it to make every single detail both beautiful and relevant to the plot. For example, you will see that the colour of the subtitles changes from white to yellow when the characters switch languages between Korean and Japanese, which they often do to reveal or conceal something about themselves.
Each of the three acts of the film is told from a particular perspective, which seems to be one of the themes that the director wanted to explore, different points of view, the concept of watching and being watched. On more than one occasion, you'll see people looking through keyholes, windows and sliding doors. The powerful sex scenes are portrayed vastly differently depending on whether the point of view is male or female.
The director makes use of his signature bold style in this remarkably well crafted film, from the development of the characters to the visually stunning art direction. To some it might sound like an artsy film with little appeal to broad audiences, but in reality it's an captivating love tale that will be worth your while.
4.5/5 stars
---