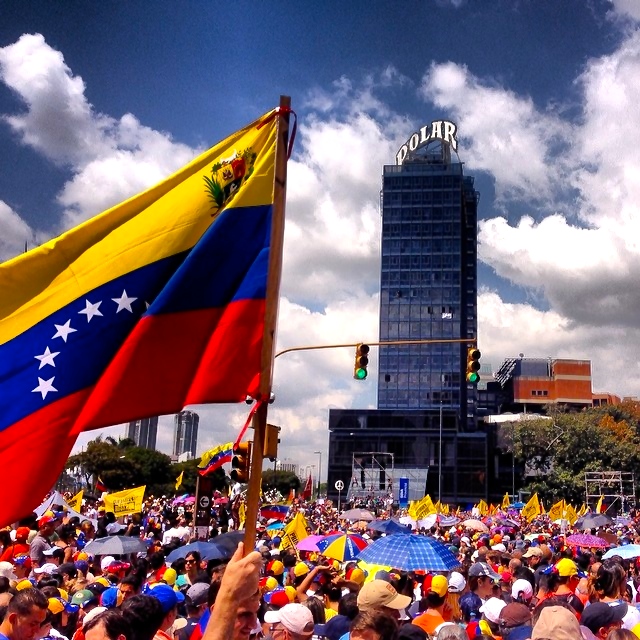 Venezuelans will head to the polls today in what many in the international community are seeing as rigged in favour of President Nicolás Maduro. Although other candidates will be present on the ballot, it is expected that President Maduro will remain in power when results are released on Sunday evening.
The mainstream opposition coalition in Venezuela, which grew in strength following the 2015 parliamentary elections, have also called for a boycott of the vote, maintaining that the election will be fixed in favour of a Maduro victory.
Maduro had been strongly condemned for his authoritarian rule in the face of a humanitarian crisis by foreign leaders at The Summit of the Americas in April of this year, with the majority of nations agreeing in Lima that the proposed elections will be neither free nor fair. Speaking at the conclusion of the Summit, Colombian President Juan Manuel Santos expressed that the "elections cannot be accepted because not a single vote would be free."
Outside of Venezuela, Colombia has the most to lose from destabilisation in the region as 800,000 people have migrated to the country in the last year alone, according to official figures communicated by the Colombian President's office. In total, between 1.5 and 1.6 million Venezuelans have left the country in the last 12 months alone, with most migrants looking to escape a currency shrinking in value, extreme lapses in healthcare and the supply of medicines, widespread hunger and skyrocketing crime.
The epicentre of the influx into Colombia has been the border city of Cúcuta, which has received a large proportion of the media coverage, particularly in relation to the desperate situation many Venezuelans find themselves in after having crossed the border. The ruling government has also aimed to exploit these desperate circumstances for their own political success in this month's elections.
President Santos claimed this week in a press conference that, in Cartagena this Wednesday, almost 400 tons of food that were "not suitable for human consumption" were to be distributed by political committees aimed at influencing the elections. In addition to this, President Santos also claimed that there was reliable intelligence to suggest that Colombian citizens were being paid and transported to Venezuela to vote for the current government.
The other three candidates who are on the ballot included a state governor Henri Falcón, the former priest turned politician Javier Bertucci and electrical engineer Reinaldo Quijada, none of whom are expected to pose a serious challenge to the current President's election bid.
Maduro came into power in 2013 following the death of former President Hugo Chavez who had ushered in a series of socialist programs referred to as the 'Bolivarian Revolution'. Maduro had promised the continuation of those programs but, in the space of 5 years, has driven the country towards financial ruin.