Miguel Ángel Superman López stuns cycling world by abandoning Vueltá a España in the penultimate stage after throwing a tantrum to his team on difficult day for Colombian cyclists.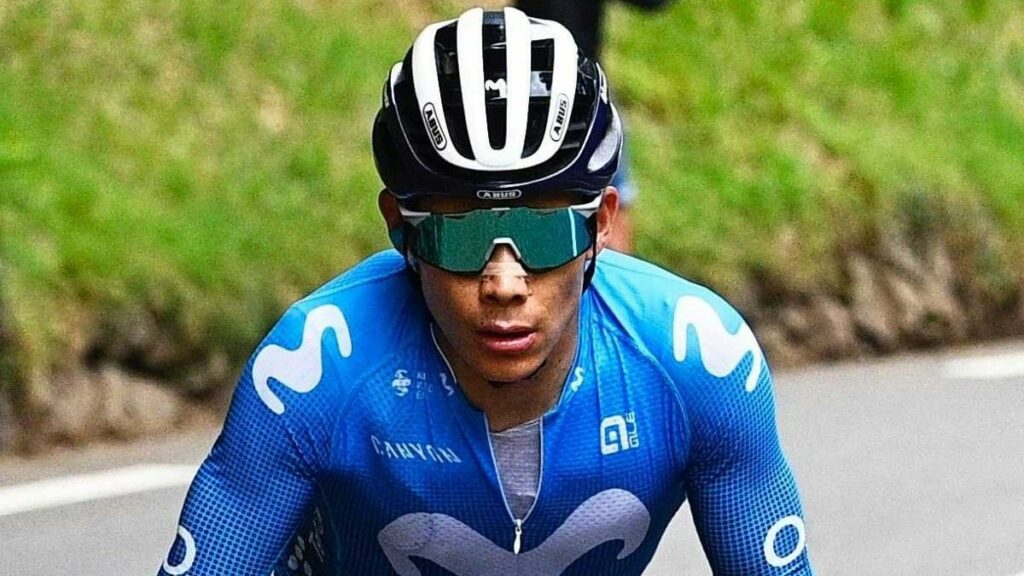 Stage 20, that saw a surprise winner with Clement Champoussin, ended the chances on another Colombian podium spot in a Grand Tour. López started the day in third place, but got a blow early in the day when he didn't follow the other favourites on a relatively innocent climb. Adam Yates had made a jump and Primoz Roglic, Enric Más and Jack Haig followed. Egan Bernal, who had his Team Ineos teammate Adam Yates ahead of him and López missed the boat and were in the chasing group minutes behind the leaders when López halted.
According to bystanders on the ground – the broadcaster didn't show anything of what happened – López furiously stopped the chase, turned around and was waiting to get into the team bus to leave the race. Team boss Patxi Vila and his teammate Imanol Erviti tried to get him to continue, but the 27-year-old Colombian couldn't be convinced and abandoned the race. Bernal finished almost seven minutes behind the stage winner and the favourites, lost his white leader jersey for the best youngster and dropped to sixth place, far from the podium.
López put out a statement after the race saying that he was angry at himself for not being able to follow the favourites, but unofficial sources say that the team ordered him to stop the chase to grow Enric Más's chances on success. In the statement, López followed by apologising to the team and his teammates, but questions arise on whether this will be the end of the Colombian at Team Movistar, despite the contract he just signed for another year at the team.
The Spanish team, where Nairo Quintana reportedly faced similar problems, has a reputation of management issues and favouring the Spanish cyclists over the foreigners. Last year the team came with the documentary el día menos pensado where documentary makers followed the team for a season to give cycling fans an inside view of the team. 
The race will finish tomorrow with an individual time trial, where Primoz Roglic is expected to hold his lead over Más en claim his second Vuelta á España victory.