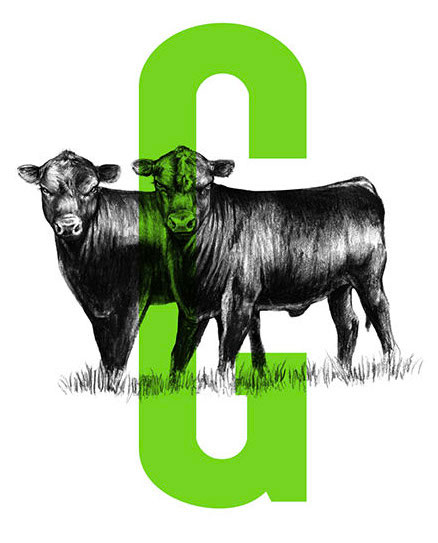 Treat your friends and family to the best Angus beef from Angus Lógicos this holiday season – it's locally reared to international standards.
---
Located in a small store in the midst of the sprawling hangers of Codabas (also known as the exotic food market), nestled amongst shops piled high with everything from fruit to spices, you will find Angus Lógicos – the beating heart of the city's beef revolution.
It's a great market, but if you don't want to head all the way up to Calle 180 with séptima, you can just call Andrés Olaya, who manages the shop (and speaks English) and he'll happily advise you on what meat to buy and organise delivery direct to your door.
It is very easy to get confused by the variety of cuts of meat available. One reason for this is that in addition to there being a lot of different parts of the steer, every country has their own cuts and their own names for the cuts.
So, if you want to wow your guests, what should you choose?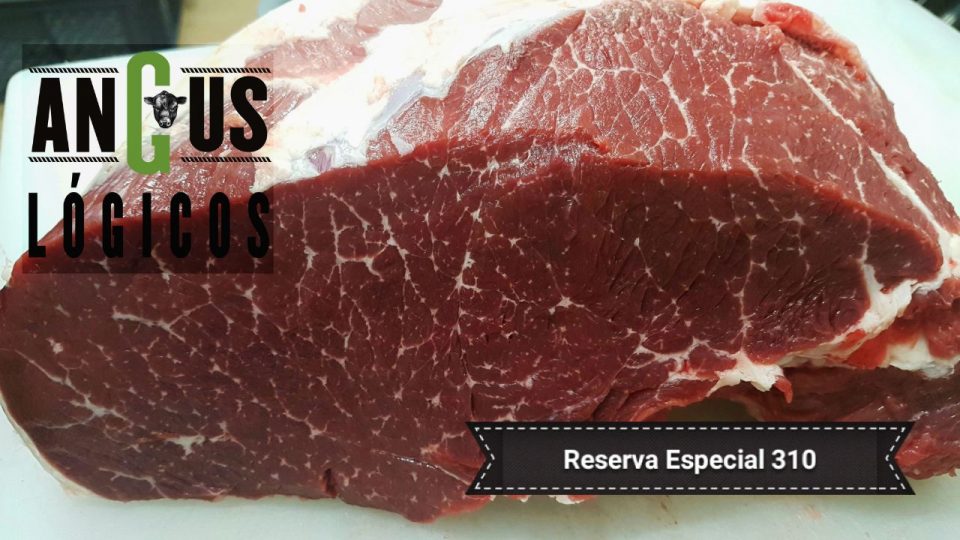 Put simply, the most tender cuts of beef – tenderloin, t-bone, ribeye, sirloin – come from the centre of the animal. This meat will be well marbled and mouth wateringly tasty. Simply season and cook on a high grill/barbecue/griddle pan for a few minutes on each side and allow to rest before serving.
Of course, steak is not the only type of beef you can buy, not by a long way. There are plenty of more economical cuts that are just as delicious. For example, imagine that succulent, melt-in-the-mouth texture you get when you eat an Italian ossobucco or a perfect Irish stew. These come from the brisket and shank – around the front legs – and are tougher but flavoursome cuts that just need slow cooking and a bit of tender loving care. And don't be scared of the buttery bone marrow, it's the best bit.
If you are looking for a good joint to roast, look for a sirloin from the rear of the steer, or rib, fillet or rump. An excellent way to serve a crowd, and it's easy to prepare. Just make sure it's at room temperature before you put it in the oven, and don't forget the roast potatoes!
In the end, whether you are making burgers, bolognaise or brisket, if you start with good quality meat, you can't go far wrong. As Andrés says, "In the end, you are what you eat."
Good farming: Good meat

No antibiotics – Grass fed – Locally produced – Delivered direct to your doorstep.

For some years – even decades – there has been a growing worldwide movement away from intensive food production. More and more people want to know where their food comes from, for a host of reasons. They care about the quality and flavour. They care about animal welfare. They worry about the pesticides and chemicals that are going into their bodies and our land.

In Bogotá there are several organic and farmers' markets, but I hadn't found a butcher who could tell me where their meat came from and I couldn't understand why Colombian steak was always so tough.

Until I met Lorenzo Kling. For the past 14 years, he has been breeding Black Angus cattle right here on La Sabana. He is committed to offering Colombians the best meat and the best cuts of meat. A fanatical reader of the monthly Angus journal, he is implementing international best practice right here and selling excellent beef.

He has been carefully breeding his beef for high levels of marbling and tenderness, even importing semen from the US.

"We don't give our cattle antibiotics or hormones to make them grow faster," he says. "We feed them grass, sometimes grain and they are free to wander. Animal welfare is really important to us."
Price comparison -Angus ribeye steak (500g)

In supermarket – COP$46,000
In delicatessen – COP$50,000
Direct from Angus Lógicos – COP$22.000
Other prices at Angus Lógicos:

Tip roast –
COP$30,000 per kgShort Ribs –
COP$17,000 per kg
Brisket –
COP$19.500 per kg
Tenderloin –
COP$47,000 per kg
NY Steak (bone-in) – COP$37,000 per kg
Flat Iron –
COP$29,000 per kg
---
+57 1 679 81 48  or +57 311 478 8386
Cra 7 #180-75, Modulo 2-Local 18, Codabas, Bogotá