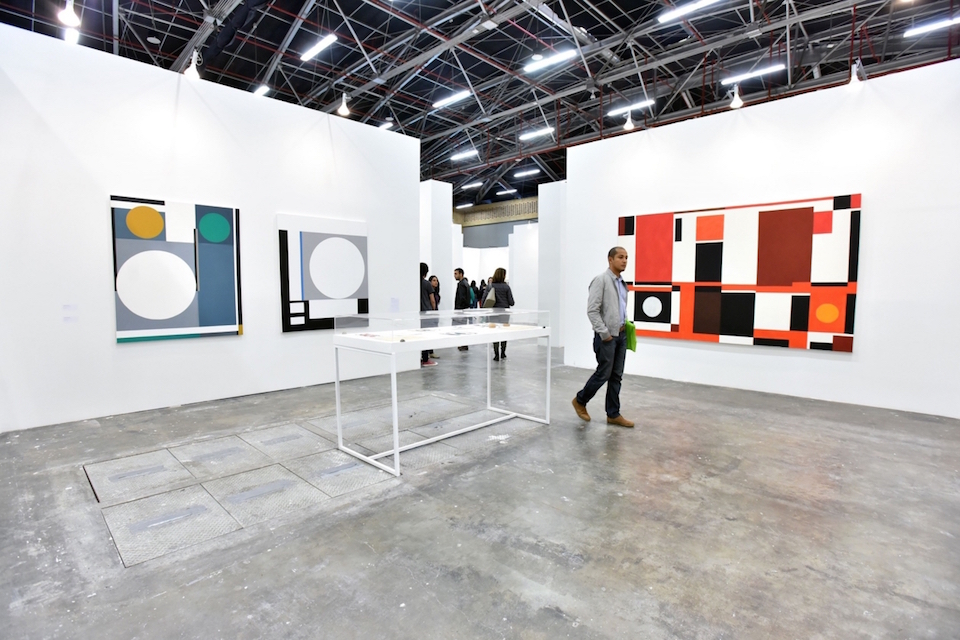 Building up to the ARTBO fair in October, ARTBO Weekend is a perfect chance to experience the art scene in Bogotá – and it's entirely free!
---
Running through the weekend of May 18, a series of guided gallery and museum visitas have been organised into three circuits: taking in Chapinero and the north, Macarena and the centre, and San Felipe. Important galleries such as MAMBO and the Museo Nacional nestle alongside small outdoor pop-ups, so there will be a great mix of styles contributing to the overall tone of ARTBO Weekend.
In keeping with this theme, ARTBO has released a new initiative titled 'Intervención' that "seeks to understand different ways of contribution of art to social construction, through artistic interventions in public spaces." So if you happen to pass the Monumento a los Héroes or the Torre Colpatria keep an eye out for weird and wacky installations. They'll be free to enter and certainly worth a look.
Related: Galleries, curators and art arrive at ARTBO
For those interested in art publishing, an Encuentro Editorial will showcase a selection of art by artists that has been published, or created, with an eye for a literary format. Featuring 25 national and international publishing projects and run by editorial project La Silueta, this event takes place in the Chapinero headquarters of the Bogotá Chamber of Commerce – on ARTBO's 'Chapinero/Norte' circuit.
ARTBO have thoughtfully put on free buses touring each circuit, and in total 54 galleries and exhibition spaces are taking part across the three routes. For those who like to turn up to the gallery all sweaty, there are also free bike rentals available from five locations, including La Cometa Gallery, MAMBO and the Bogotá Chamber of Commerce's Chapinero headquarters.
---
Free / Various locations, register online at www.artbo.co/Fin-de-Semana
May 18-19 from 10am-8pm,
May 20 from 11am-6pm