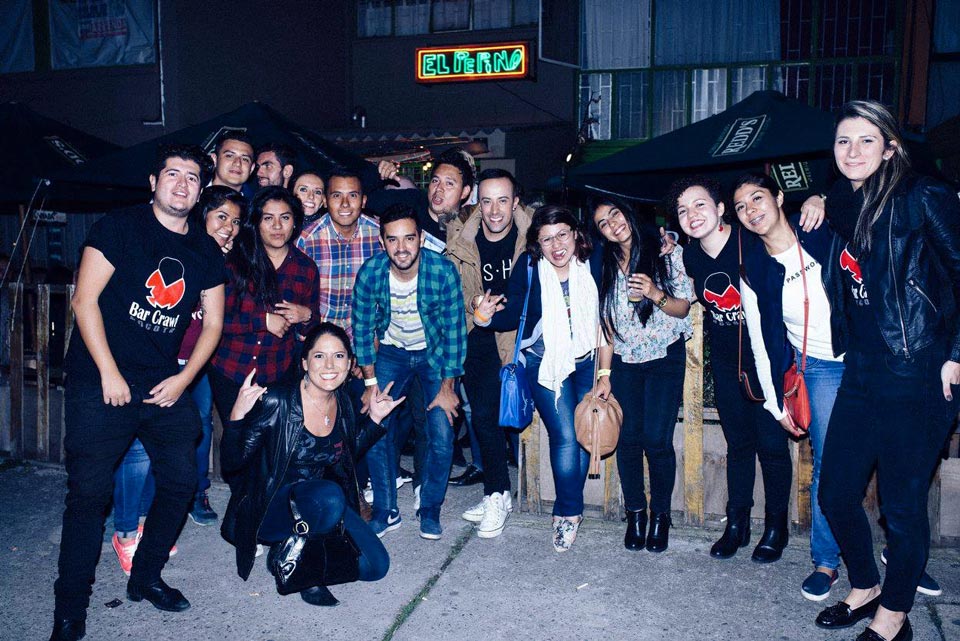 One night. Thirty people. Four bars. $70,000. And just one question: Which drinking game to play. The Bogotá Post team join the city's newest bar crawl
---
Bar crawl Bogotá kicks off in El Pepino, the first stop on the crawl and one of the Zona T's lesser known gems; a relaxed watering hole with a tienda-like atmosphere and almost-tienda prices to boot.
We are served pizza and shots of aguardiente as the crawl team get the group in the mood for the night ahead.
It's a good time to catch up with Tiffany Kohl, the woman behind tonight's activities. She tells us that she had actually run one of the city's first bar crawls during her early days in the country, but that it lacked consistency.
Now, years later, she has a lot more experience and many more connections and is here with a new, improved event. "I have a great team behind me to help with the logistics of operating more regular events as well as a stronger network of bars and partners. It seemed like the right time to bring the crawl back to life."
Games-wise, we opt for a spot of rana before a few rounds of beer pong and finish up with some flip cup. We chatted with some fellow crawlers before heading off to La Postal, where we were greeted with more shots. This relatively new arrival on the strip has some excellent and original cocktails and a relaxed patio area to drink them on. Inside, the live band, Gigi Posada, got some of the crew strutting their stuff on the dance floor.
Next stop was La Celia, where we were treated to more live music from local group Moca, who filled the venue with fusion latin and salsa sounds. The bar crawl team enthusiastically taught members of the group how to dance.
Finally, the outing ended up in La Villa, which many readers will be familiar with. Home of the infamous Gringo Tuesdays, the club has a banging mix of international and Colombian music, sure to get even the most reticent dancer's hips swinging.
"It's a great way to meet new people", said one of our fellow crawlers. All in all, if you are new to the city or visiting for a few days, the bar crawl offers a fun and safe way to get a taste of Bogotá nightlife.
For more info: www.barcrawlbogota.com or 314 346 1354
---