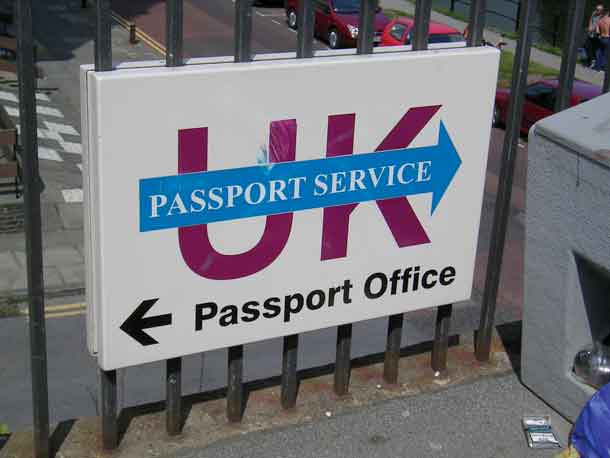 Daniel Steel shows the human face behind immigration policy
---
Immigration is a topic that has been discussed a lot in the UK over the past few years, especially with the rise of the right-wing anti-immigration UK Independence Party (UKIP). For most British people it is merely a topic of sometimes heated discussion between family and friends, which doesn't affect their everyday lives. Nonetheless, for me and some other unlucky Britons it definitely does. In fact, it is the very reason why I am living here in Colombia.
Let me explain: I am a British national married to a Colombian. However, as of yet, we have no right to reside as a family together in the UK. The UK government changed its immigration policy regarding the spouses of British nationals in 2012 to make it a lot harder for people like me to sponsor our partner's visa.
My partner and I met while both studying in London in 2012 and by January 22, 2013 we were married. It was very much a whirlwind romance; we had our first date at a coffee shop near Euston and there was an instant inexplicable spark between us. I remember thinking to myself: this is the sort of man I can imagine myself marrying one day.  Little was I to know how soon that day would be.
My partner, Felipe, broached the topic of his soon-expiring visa early on in our relationship. Common sense told me we should just break it off and go our separate ways as good friends. Yet as the day of his departure came closer, I realised I was falling in love with him. I decided I needed to do something to keep him in the UK. One day we were sat together in Felipe's apartment discussing what possible future we could have when I blurted out "Well you could just marry me!" It was not the most romantic proposal ever, but then neither was his reply: "No, of course not. Are you crazy?"
I went home for Christmas thinking that I had done my best and at least I wouldn't have any regrets. Then on Christmas Eve he rang me to say that he couldn't imagine his life without me, and as they say, the rest is history.
That was when we had our first run-in with the UK Border Agency. They coldly informed me that to be able to sponsor your partner's visa you need to earn at least £18,600 a year, and you had to have been earning it for six months before you applied for the visa. As a student, they told me, I was deemed as having no income. But of course I could always fulfil the requirements with cash savings of £62,500 held for six months prior to the application. Clearly this was not possible and there were many tears shed during and after that phone call. In fact, evidence suggests 47 percent of the UK working population would fail to meet the financial requirements.
I have no idea why, but despite the bad news we continued with the process to enter a civil partnership. Felipe's visa expired little over a week after our ceremony and so, newly wed, we had to say goodbye. I can honestly say it was one of the most traumatic experiences of my life; we stood in the airport hugging each other and crying. On the tube journey home I rang my mum, and sat sobbing my eyes out in the carriage. We spent the next year and a half living apart, him in Colombia, me in the UK. We visited each other as often as we could, but it still wasn't enough.
This is the human side of immigration; it's all about heartbreak, mental anguish and dread for the future. What makes this so shocking is that my story is by no means unique. In the first year that these draconian laws were enacted, only 313 out of 5,401 in-country spousal visas were granted; in other words, 5088 families were torn apart. Indeed, the UK government estimates that a total of 18,000 British people per year are separated from their spouses.
In July 2013,  High Court Judge Mr. Justice Blake said during a ruling that the immigration rules are "so onerous in effect as to be an unjustified and disproportionate interference with a genuine spousal relationship." The claimants in the case had challenged the rules using Article 8 of the Human Rights Act: the right to a private and family life.
I, on the other hand, solved my problem by moving to the other side of the world. But this isn't a solutio

n everyone can take, or wants to. Now settled in Colombia with my spouse, but far away from family and friends, all I want to know is, when will something be done to correct this great injustice inflicted on honest British people?
---
By Daniel Steel