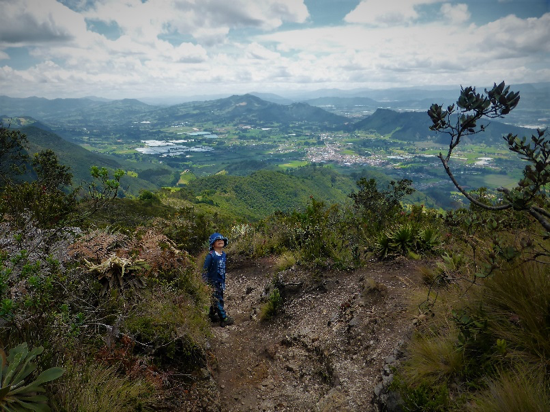 Our intrepid hiker is back with an update on another of the walks on offer just outside the capital.
---
Hikers wanting to escape the crowds in Bogotá's popular Cerros Orientales can head to La Peña de Juaica, an imposing rocky outcrop set in the lush hills between Tenjo and Tabio, an hour's travel west of Bogotá.
It will take about four hours to make the hike over steep trails through native bush. There's even a chance of meeting aliens: for many locals Juaica is a 'UFO portal' and strange lights and humanoid figures have been reported since Muisca times. But even if you don't find ET you are guaranteed a good leg-stretch and fine views over the Tenjo and Subachoque valleys below.
Getting there: from Bogotá's Calle 80, take a local bus to the town of Tabio. After passing through Tenjo (but before Tabio) ask to alight at Tienda Porkys, a shop on the road between the two towns. You will see the Peña on your left. At this junction, there are two minor roads heading west. Take the more northerly road. After 500 metres at the end of this road is a rural house where you start the walking path (you can safely park your car or bike here too).
Related: Hiking Bogotá: The hills are alive with the sound of walkers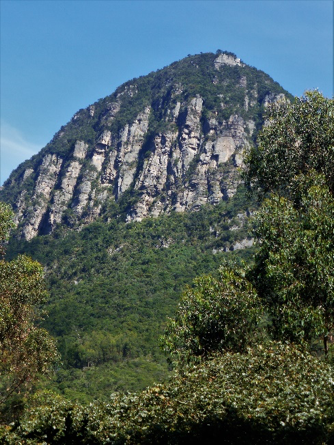 The trail: best done early morning and in dry weather and with the usual precautions of walking in a group and not bringing excess valuables. Although safer than sites closer to Bogotá, there is still a risk of robberies. The path accesses the rock cliff from behind so there is no climbing involved though you will need boots with a good grip for the slippery trail. The Peña de Juaica peak is 3,200 metres high so bring a warm jacket for the top. The walk is busiest on Sunday mornings though you might still have the mountain to yourself.
Refreshments: stock up on drinks and snacks at Tienda Porkys, the last shop on the route.
Lunch: There are dozens of rural restaurants around Tenjo and Tabio for a blow-out lunch.
Hot springs: Tabio has some hot springs, Termales El Zipa, where you can have soak, hot food and a cold beer. Does get busy on Sundays.
---
Bogotá's popular Quebrada La Vieja hiking trail is closed until further notice. The boom in numbers of visitors to the trail – 57,000 so far this year – has caused so much erosion and damage to vegetation that the city authorities were forced to temporarily suspend tourism there. They will carry out an environmental impact assessment before re-opening, with the probability of restricting on the numbers of walkers allowed onto the trails in the future. Other mountain trails such as Las Moyas, Las Delicias and Rio San Francisco remain open for now.

For more information consult: www.amigosdelamontana.org.

---
Gerald Barr