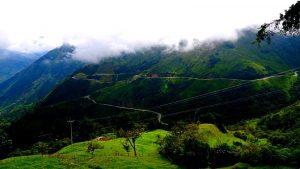 In 2000, about 30,000 guerrillas were operating in Colombia and between 2006 and 2014 approximately 18,000 of them demobilized in part due to the efforts of an advertising executive.
Jose Miguel Sokoloff (founder of Mullenlowe SSP3 in Bogota) took his creative advertising craft and incorporated it into pro bono ad campaigns to help the peace process and to bring home those who had been guerrillas in Colombia for over eight years. Many of these campaigns were connected with Christmas, using the special time of year to appeal to the universal values found among all Colombians.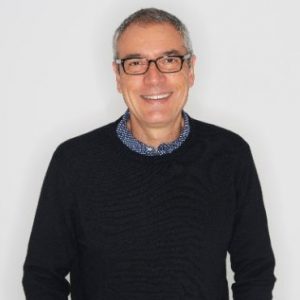 The Colombian military then partnered with Sokoloff's efforts to create video, audio, photography, improve access to strategic areas for distributing campaign products and materials, allow for a direct dialogue with demobilized guerrillas, and even help get soccer balls signed at the 2011 Under-20 World Cup stadiums.  
In 2010, they established their first Christmas campaign, finding 75' trees on 9 strategic pathways in the jungle, decorating those trees with Christmas lights, and placing those lights and a lit message on motion sensors.
The message it read: "If Christmas can come to the jungle, you can come home. Demobilize. At Christmas, everything is possible."
This first attempt at a Christmas-specific campaign yielded 331 demobilized people, about 5% of the guerrillas.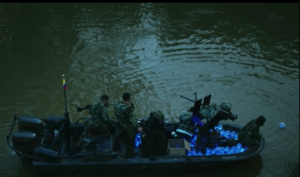 The first positive return on a holiday-themed investment encouraged another campaign in 2011, once again for Christmas. This campaign was known as Rivers of Light because they released almost 7,000 glow-in-the-dark floating balls into the river "highways" used frequently by guerrillas.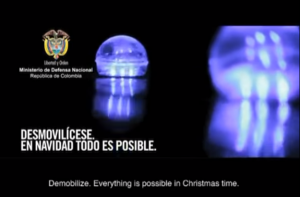 These floating balls were filled with about 6,000 personal messages written by members of river villages and were also filled with treats such as toys, candy, and jewelry given by villagers, all in the hopes of exuding peace and a message of homecoming.
The campaign was successful in increasing the demobilization rate to one person every six hours during the season.
The Rivers of Light campaign was also televised.
Riding on this success, Christmas 2012 saw the implementation of Operation Bethlehem, when they lit "stars" to fall from the sky high over the jungle and toward villages to light the way for demobilizers to find their way to safe passage out of the guerrilla camps. "Follow the light. Your family is waiting." read the messages that were delivered on glow-in-the-dark stickers and posters weeks in advance. Then, on December 7, the Colombian holiday of Little Candles Day, tall beams of light were displayed from villages, showing the way back home.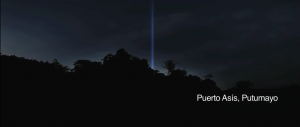 208 guerillas demobilized that holiday season.
2013 was another triumph where 218 people demobilized after a campaign was designed with the help of 27 mothers of current guerrillas. The idea started with photographs of the guerrillas from when they were children and then paired the images with a unifying message, "Before you were a guerrilla, you were my child, so come home, I'm waiting for you."
That Christmas season, 196 mothers welcomed home their children from guerrilla forces.
As the guerrillas were known to listen to and watch soccer games, even in the jungle, two advertising campaigns were geared toward this universal passion for the people of Colombia.
First, in 2011, when the military had soccer balls signed at the 2011 Under-20 World Cup stadiums by fans, celebrities, and players, those balls were tagged with the message, "Demobilize. Let's play again." The balls were then dropped by helicopters in the jungle near guerrilla strongholds.
Following that, in anticipation of the World Cup 2014, media was released in print and on television, calling the guerrillas home to enjoy the World Cup excitement with their communities.
The images were of people, from soldiers to everyday workers and neighbors, all saving a seat beside them, with the tagline, "Come, get out of the jungle. We are saving a place for you."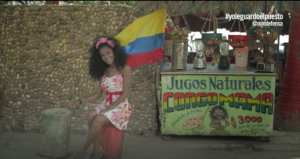 The campaign was aimed at beckoning the guerrillas towards their neighborhoods and cities who were ready to welcome them back into society.
Colombia's Ministry of Defense budgeted approximately $800,000 annually for the campaigns.
As Shakira once said in an interview, "Beyond signing (a peace deal), what we Colombians need to think about is that we need an intrinsic commitment and a willingness of all Colombians to build a peaceful future. But this peace has to have a solid base and this base is equality."
Advertising is often given a bad reputation for peddling materialism, but in the case of these campaigns for voluntary demobilizing and for peace, it appears as if advertising can also be of constructive value for societies seeking to better themselves.