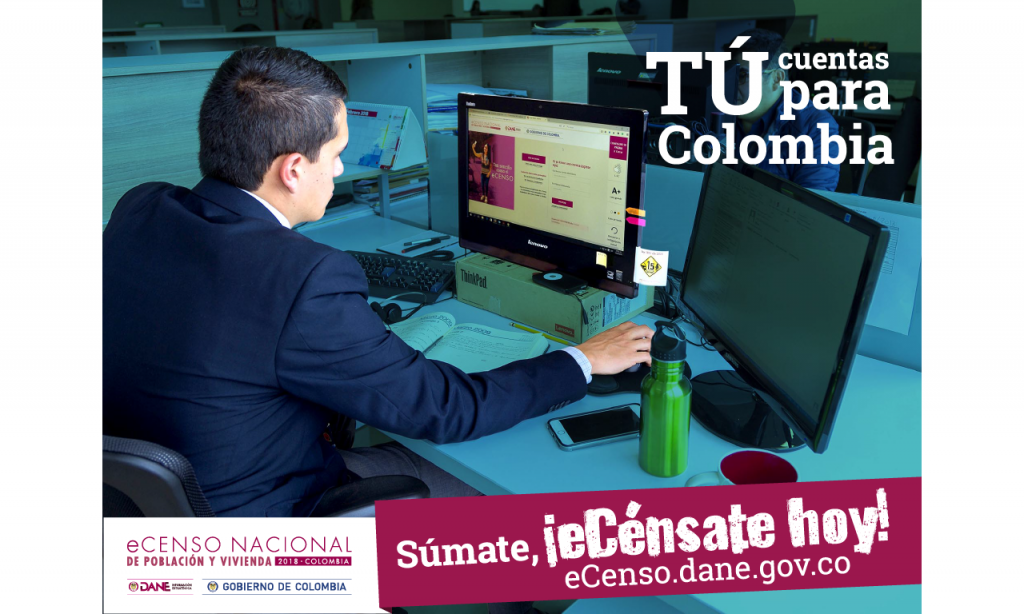 For the first time in 13 years Colombia is undertaking a census, counting the total population and with the electronic segment finished now the real work starts.
---
Colombia has moved into the second phase of the 2018 census, transitioning from the optional electronic eCenso to the mandatory face-to-face investigation. The estimated population of Colombia is almost 50 million, but accurate data is essential in dictating public policy, economic projections and government spending.
The eCenso began on January 9 and has already registered over five million citizens. And on On April 18, the 13,272 DANE census-takers armed with mobile capture devices (effectively a single-function smartphone) began on the next stage, travelling to every known domicile in Colombia. The first phase of this gargantuan effort is focused on the departments of  Antioquia; Atlántico; Bolívar; Cundinamarca; Santander; Norte de Santander; the San Andrés archipelago; which, along with Bogotá DC itself, comprise an estimated 62% of the Colombian population.
Census workers will inform households of the date and time of their visit via flyers delivered to each home a few days beforehand. Employers are obliged to give employees enough time off so that they can be present at home at the time of the appointment, and the 'head of the household' is required to provide the necessary information for any children or dependents in the house. If the taker cannot adequately complete the form for a household, the data-collectors will return the next day, but repeat absentees face hefty fines between $781,242 and $39 million.
Related: More of our latest news stories 
Colombia's last official census was undertaken in 2005, and a growing economy with a young population means that up-to-date data may differ significantly from estimations based on years-old information. The first census of Colombia was conducted in 1778 and counted the 'free' white, indigenous and slave population. The 2018 census has certainly moved on with the times, the questionnaire was constructed "in consultation with the indigenous, rom and black communities, afro-descendants, raizales and palenqueras" according to the DANE website.
---