From environmental collaboration to commercial connections, ties between Colombia and the UK are flourishing.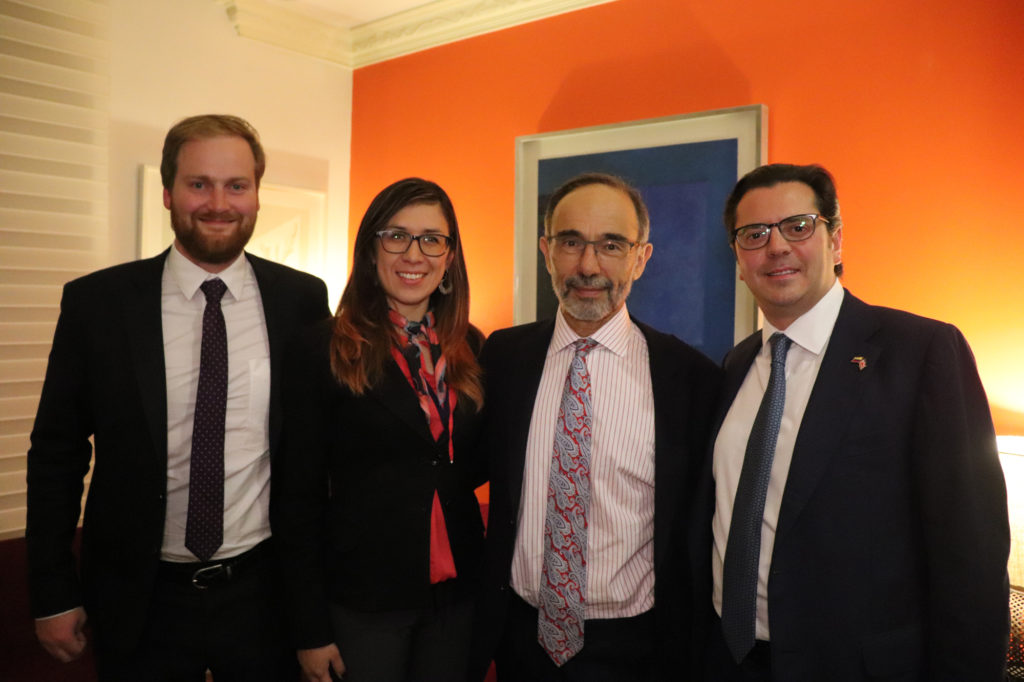 The UK's special relationship with Colombia goes back a long way. Just look, for example, at the pivotal role of the British Legion in the revolutionary wars 200 years ago. And there's still plenty now to bring the two countries together. English Premier League teams continue to have a strong following in the country, and it was hardly by chance that the country's foremost artisanal beer company decided to name themselves the BBC.
Hoping to strengthen these UK-Colombia ties even more is the recently formed BritCham Colombia. Working from offices inside the UK embassy, BritCham was created in February this year to replace the two previous British Chamber of Commerce and trade organisations which were confusingly operating simultaneously.
As the new organisation picks up momentum, executive director Santiago Osorio is keen to boost connections between the two countries. "We're very optimistic about BritCham becoming the central agent for the British business community here in Colombia," he states.
There are plenty of active UK companies on the Colombian business horizon, with Mott MacDonald, Arup and Howden being prominent players in the infrastructure field, and oil and gas giants Shell and Amerisur also having an important role. With Brexit rapidly approaching on the horizon, the need to develop new and existing trade partners would seem to favour growing Colombian international commerce, especially considering the country's increasing interest in imported goods, particularly from the food and drink sector.
This environmental collaboration and effort to maintain the country's
biodiversity matters hugely to Colombia, but it also matters to the UK because we all live on the same planet!"

Dr Peter Tibber, UK Ambassador in Colombia
Not that it's all about the British setting up shop or selling their wares in Colombia. "We also deal with Colombian companies that are looking to enter and penetrate the UK market," Osorio adds. Eyeing a row of currently unused office cubicles in the British Embassy, Osorio seems keen to take advantage. "Maybe they'll become one of those accelerators for young
startups."
There was also plenty of support for Colombo-British relations from the UK ambassador, Dr Peter Tibber. Finishing up his four-year mission in Colombia in September, Dr Tibber gained a reputation as the "environmental ambassador" due to championing related issues during his time here. Not least amongst this support was the UK participation in last year's Colombian environmental fair FIMA, which featured the UK as a guest country. This event showcased projects such as Kew Gardens' work to map out previously inaccessible parts of the country. As Dr Tibber told us, this environmental collaboration and effort to maintain the country's
biodiversity "matters hugely to Colombia, but it also matters to the UK because we all live on the same planet!"
Related: Colombia's connection with other countries
Alongside the focus on the environment, Dr Tibber was also keen to highlight the UK's support for the peace process, and the work done to alleviate poverty in Colombia. Within that, gender issues are of special importance, principally "ensuring that women are properly and fully involved in projects and benefit from them."
Overall, Dr Tibber maintains that he spent "four very good years in Colombia, which I've enjoyed enormously". One of his few regrets is only managing to visit 31 out of Colombia's 32 departments, Arauca being the one he never quite made it to. His focus on ensuring that British presence is felt throughout the country and not only in Bogotá has left an important
legacy that his successor will presumably be keen to develop.
This successor is Colin Martin-Reynolds CMG, who has now taken up his duties as ambassador to Colombia. The Glasgow-born diplomat comes to Bogotá with his husband in tow. He brings a variety of experience from his various postings around the world, and was until 2018 the Foreign and Commonwealth Office's Chief Information Officer. Needless to say, many observers will be waiting to see what changes in embassy-led policy might arise with this new ambassador.
One thing he will be counting on is continuing support from the Colombian government. President Iván Duque was in attendance at June's Colombia Inside Out event in London, which promoted the internationalisation of the Colombian market, while attracting foreign investment into the country. The partnerships formed with government and private sector institutions for this platform, not to mention the presence of El Presidente himself, show how eager Colombia is to step up its economic relationship with the UK.
Also continuing to flourish are academic links between the UK and Colombia. Again the embassy plays an important role here, with a number of attractive scholarships available to Colombian students and professionals wishing to study abroad.
Related: All abroad the study train!
For those who wish to study English in Colombia, The British Council also continues to be a popular option. Having signed an agreement between the Ministry of Education and the UK Government in 1939, this year the British Council is celebrating 80 years of educational cooperation and is perhaps the most prestigious place to take English classes and/or exams in Colombia. With a new headquarters in a dedicated building in Parque 93, the British Council seems set to hold on to its reputation as the best place to advance your English.
The British Council has also been particularly active in helping to train Colombia's teachers, with over 2,000 teachers receiving training. This is in addition to the work done in rural areas to develop social leadership skills around the country.
As the British community slowly grows in Bogotá, there are at least a few ways to find a taste of home. El Inglés Gastro Pub (Carrera 11 #69-40) is still the only English restaurant in town, and offers a wide range of UK classics, as well as a range of other options. It is particularly recommended for their Christmas dinners, which come loaded with all the trimmings!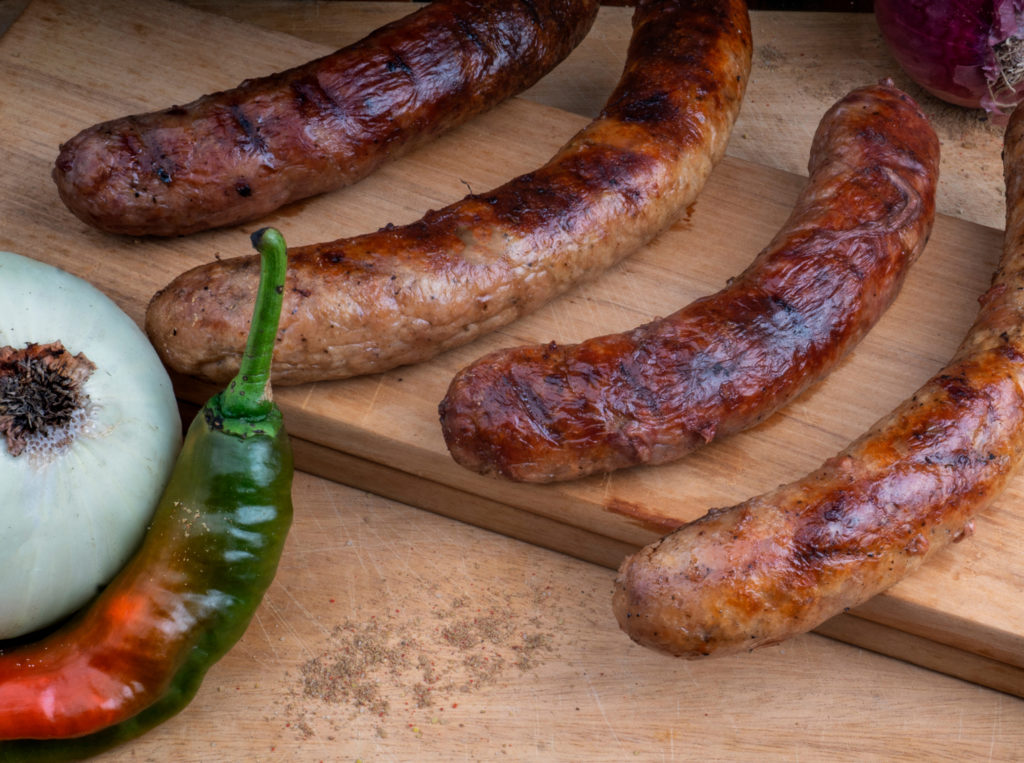 Also bringing flavours from Great Britain over to Colombia are Mullen's Homemade Sausages. Started up by veteran Colombia resident Philip Mullen due to him being unable to find any decent bangers in Bogotá, word of mouth soon led to them being highly sought after, particularly among the expat community. On returning from England three years ago, daughter Stephanie Mullen decided to set things up more officially, and reactions have been very favourable.
One of this project's initial challenges was to clear up the confusion that these were in fact British, and not German, sausages. That said, the company's current sausage portfolio includes a Bratwurst recipe, alongside English breakfast and Cumberland varieties. And Stephanie's suggestion for people wanting to try something a bit different? The French-themed blue
cheese banger: definitely worth a try. You can see their full selection and make your orders at Mullens.
With Colombian interest in all things British as strong as ever, it seems that the ties between the two countries will continue to put the great into Great Britain.