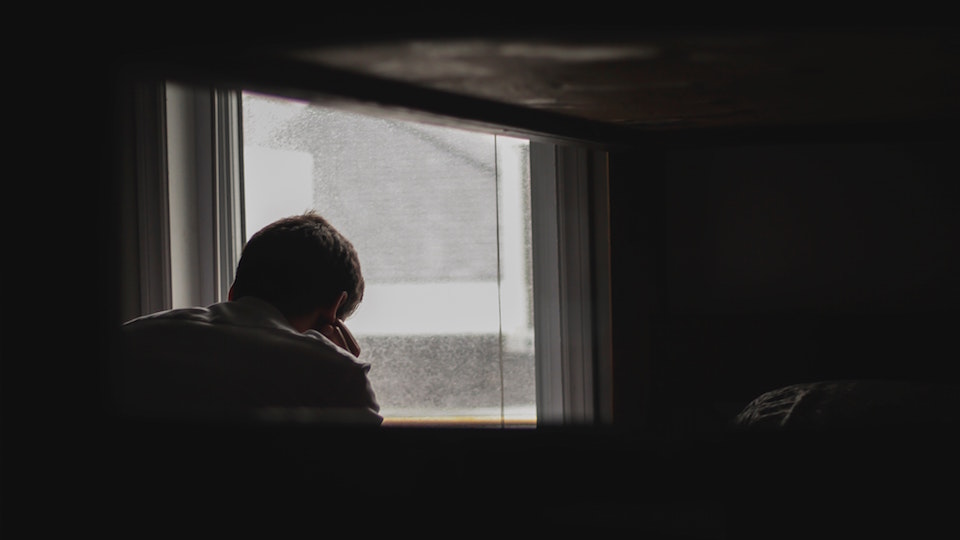 More than 1,000 people have died by suicide in Colombia this year.
---
On Friday, September 21, a 17-year-old died by suicide after jumping from the 48th floor of the Colpatria Tower in the centre of Bogotá. He had previously recorded a video that he posted on social media in which he said that he was going to kill himself.
The World Health Organisation (WHO) report that suicide was the 18th leading cause of death in 2016, and that for every person who dies from suicide, there are 20 others who attempt it. Suicide is associated with many complex factors, including depression, alcohol and substance abuse and points of crisis with family or work.
In Colombia, the numbers are shocking. According to DANE, the country's national statistics organisation, 1,313 people died from self-inflicted injuries in the first six months of this year, 206 of them in Bogotá. That is an average of seven people a day. The Instituto Nacional de Medicina Legal y Ciencias Forenses shows that this figure increased by 25% between 2008 and 2017. That rise is even higher for people under 24 where 582 suicides were recorded in 2008 compared with 791 in 2017.
The Medicina Legal report says, "Suicide is one of the types of violence that affects the public health of Colombians because of the impact it has on various aspects of a person's life, family, institution (school or work) and society."
While there are support networks on a local and national level for those in emotional need, one university student who had attempted suicide said that social prejudices against suicide had stopped her from using the services. Maria Castro* said, "I knew about these mechanisms but society's taboo about the topic of suicide is so big that you would rather deal with your problems on your own and stay alone for fear of people judging you."
Colombia is still a very conservative country and suicide is still a taboo topic in many places. As a consequence, people ignore the problem. While the WHO states that suicide rates can be reduced by treating cases of depression or alcohol and substance abuse, this cannot happen if the problem is being ignored. In Colombia, there are campaigns, talks and education programmes being planned to strengthen support, but there is still a long way to go to build suicide awareness in the country.
*name changed to protect identity
Emotional support
There are WhatsApp and telephone lines available for those considering suicide.
Bogotá has the phone line 106, 'El poder de ser escuchado', which offers support in times of crisis including cases of sexual violence, suicide and substance abuse. The 24-hour service is also available via WhatsApp on 300 7548933.
The city also operates the Línea Psicoactiva on 01800 0112439 (Mon-Sun from 7.30am-10.30pm) Facebook and Skype at Psicoactiva and WhatsApp on 301 2761197.
---
By Mariam Montes