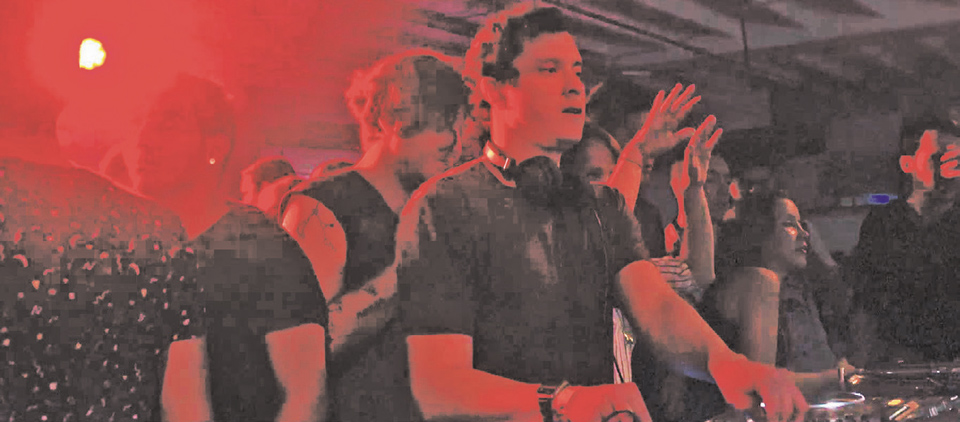 Electronic music in Bogotá has been booming for years, and the music scene continues to take audiences to new highs. We speak to some top DJs and take a look at how it all began.
---
"The big difference with the rest of the world lies in the underground scene of Bogotá, it's the capital of hardcore and drum & bass in Latin America," says Sonico.
Electronic music in Bogotá has been growing rapidly, and although it needs some work for it to evolve further, its future looks bright.
Festivals are attracting more and more international figures and there are many clubs and musical collectives nurturing the scene.
Miguel Santacoloma, from Páramo, said many international artists come to Colombia to feed on its sounds. He also said many Colombian artists are experimenting with tropical sounds in electronic music, which creates even more diversification.
Outside the country, Colombian talent is also becoming important with DJs like Julio Victoria, Adriana López, Sonico and Dani Boom standing out.
Even though all these incredible things are happening, and will keep happening, many artists still see Bogotá as a very young scene compared to other countries.
"I feel Bogotá is in a phase where it grows and is appreciated and calls attention, but in the end, it's a little monster in transformation. It has a lot to learn, and people have to get out of their comfort zones," DJ Adi said.
To analyse electronic music in Bogotá, we need to go back to where it all began, when the movement came to Colombia: the 90s.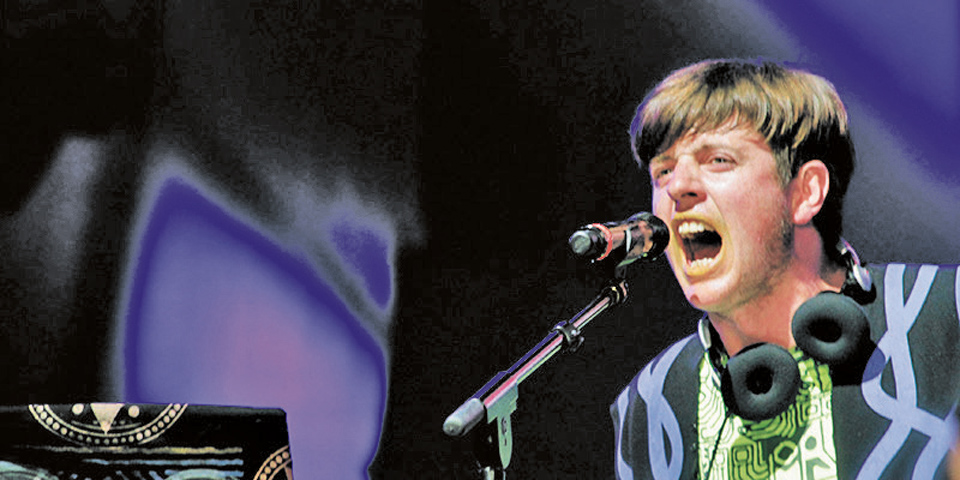 The beginning of underground culture in Bogotá
In the early 90s, electronic music could be enjoyed at Cinema – the only club that existed at the time – at after-parties organised by Morrocco, or a musical collective called DJ Connection, as well as in clandestine after-hours at houses in Chapinero. Most of the after-hours parties, however, were on the outskirts of the city in the north of Bogotá.
Cinema was probably the most iconic club of the 90s. Many DJs who played at the time refer to it as a milestone. The club was run by the Pachón family and family member Gerardo Pachón was one of the best trance and techno DJs back then.
Technology wasn't the best back then, so the only way for DJs to play was to get hold of vinyl, and finding good ones was hard – many travelled and brought them back from abroad.
The lack of easily accessible information gave people the motivation to find out more about artists and do research. It piqued their interest. If people wanted to go to a party, they had to look for flyers as information didn't fall from the sky.
"Ten years ago, we didn't have the internet that we have now. Here, in two seconds you can find out who's playing two or three months ahead," DJ Memek said. "Back then you looked for flyers in the street and people researched more, and knew more about who they were going to see."
Besides Gerardo Pachón, some of the most important DJs were JWay, Fruto Mejía, Mauricio Molano and Fabio Alzate. In the late 90s Sonico, Dani Boom and DJ Clash became very popular too.
In 1995, Antanas Mockus, the mayor of Bogotá at the time, created the 'Ley zanahoria', which prohibited sales of alcoholic beverages between 1am and 6am. The restrictions put on nightlife, while rather extreme, actually turned out to be positive for Bogotá as it resulted in the growth of underground culture.
Today, many cities in Latin America boast many festivals, and musically they are doing great, but none of them has Bogotá's underground culture. Not Buenos Aires, nor Rio, nor São Paulo.
"The big difference with the rest of the world lies in the underground scene of Bogotá, it's the capital of hardcore and drum & bass in Latin America," says Sonico.
In Mockus's second administration in 2002, when the ley zanahoria was losing its strength as more nightclubs that joined the scene were catalogued as social clubs, Mockus extended nightlife until 3am, which is still in order today.
The boom of electronic music in Bogotá
It was in the 2000s, though, when the electronic music scene really started to bloom in Bogotá.
Nightclubs, at the beginning, were very exclusive and had a lot of social filters. The electronic music scene in Colombia was quite elitist. Today it's more inclusive than it was back then.
The city has many different nightclubs and hundreds of musical collectives organising after-hours and parties all the time and even during weekdays.
In recent years, electronic music has transcended parties. Sonico and Dani Boom used to organise Bogotrax, which was a ten-day festival that heightened art and culture as well as social action in Bogotá. They would take music to prisons like La Modelo and to neighbourhoods such as Ciudad Bolívar so people who couldn't access electronic music could get a glimpse of what it was.
After ten years, the festival shut down, but this type of social awareness action is still present in the industry. Musical collectives like THC do some social work.
As more technology becomes available, being a DJ has become easier, and is a trend. More is not always better though and this DJ trend has created a lot of competition and brings superficiality to the industry. Many DJs claim there's a lack of unity in the scene and that nightclubs are part of the problem, because there's a lot of competition among them.
"There's an eagerness for protagonism in the scene. A matter of egos and egos," Sonico comments. There's also a thirst in people to figure in and be where everyone is, but there's a cultural factor missing in the scene.
"Perhaps the public's missing a bit of culture when it comes to music. Parties are a bit 'plastic' lately, although it's a space where you want to get rid of social oppression, it is also a space where there's art and culture. I would like [the audience] to ask themselves more about where it comes from and that they get a bit interested," is DJ Adi's view.
In Colombia, there's a tendency to praise everything that comes from abroad, which is unfortunate for locals who are trying to put their work out there and succeed in the industry. "Local work has to be supported. International work is really interesting, but I think it's time to think about local work. International artists come all the time, which is really cool, but let's pay more attention to local artists," says Julio Victoria, himself a legend of the local scene.