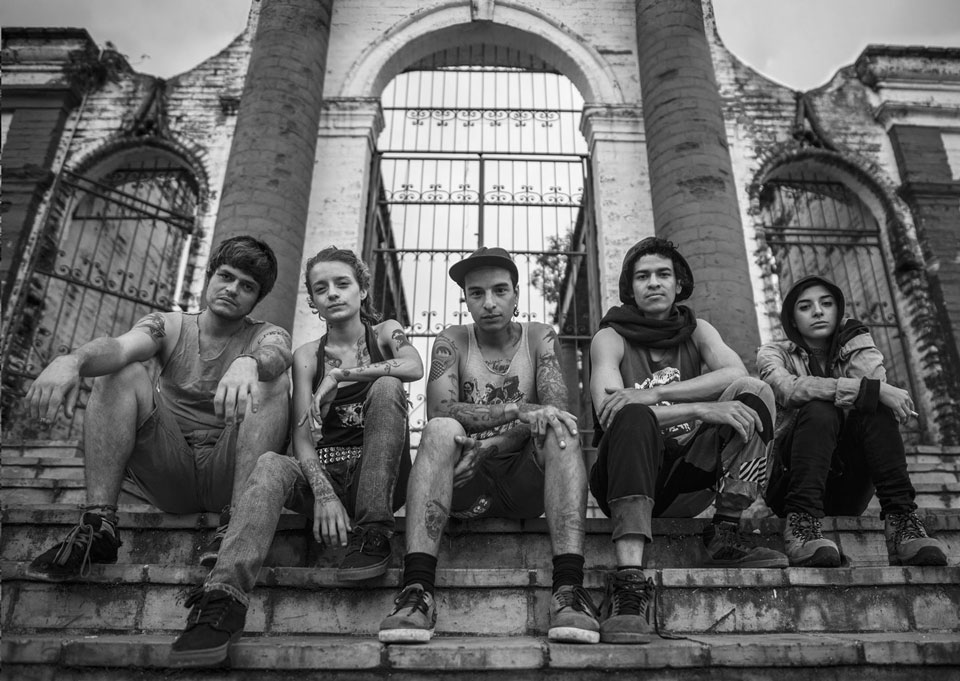 Los nadie is inspired by Medellín and shows the daily lives of the real people who are part of every city, those who are sustained by the traffic lights and the busy roads and who, in turn, are themselves just one more element in the busy urban landscape.
The adventure of Pipa, Camilo, Ana, Manu and El Mechas begins with a journey to find a new meaning to their lives in a different place. The narrative is full of love, hate and broken promises among five street comrades who meet in the midst of a hostile metropolis.
Antioquian director Juan Sebastián Mesa's debut film is the first Colombian film to win a prize at the Venice Film Festival. He doesn't use trained actors, instead choosing to work with 'normal' people who to some extent portray their own stories, using their own personalities and expressions. As such, each character is the result of their own spontaneity mixed with the director's intentions.
This group of young people are brought together by their desire to travel and find an escape in street art and music. Punk plays integral role in the film. More than just a musical genre, it appears as a series of hope-filled ideals and a way of dealing with the harshness of the world.
The soundtrack was provided by the Medellín group Oposición Dirigida a la Injusta Opresión (O.D.I.O), with lyrics oozing dissent against many of the structures that make up the modern world.
As expected this movie is filled with big mohawks, patched and studded clothes, and fast-paced music that will make you want to mosh and throw yourself around the dancefloor.
3/5 stars
---
By Linda Gómez