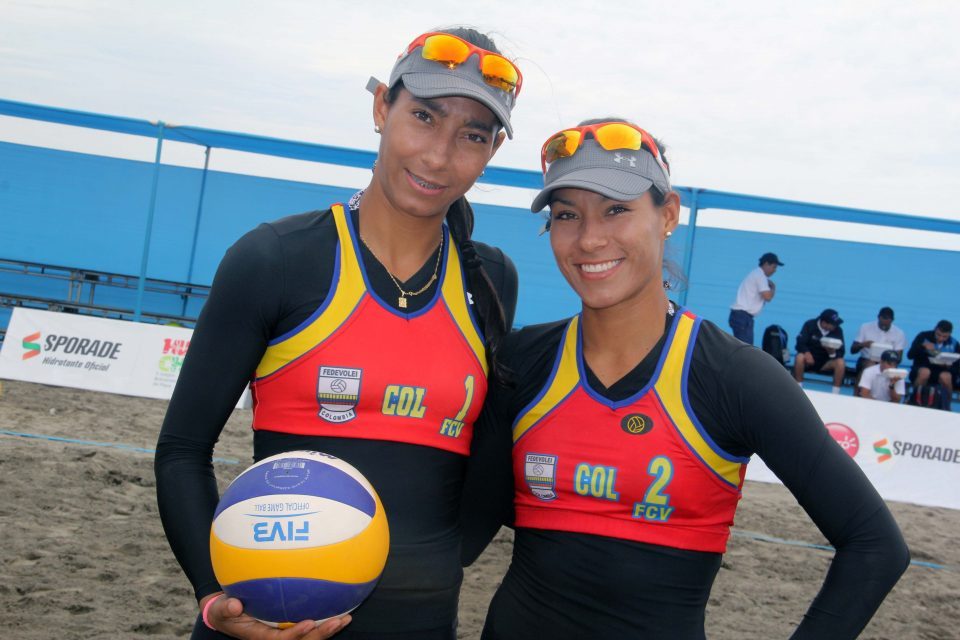 For the first time in history a Colombian team has qualified for the Beach Volleyball World Championships. Sisters Andrea and Claudia Galindo will defend their country's honour in In Vienna, Austria between July 29 and August 5. Ahead of the tournament we catch up with Claudia, the youngest of the sisters.
---
Bogotá resident Claudia Galindo (29) and her sister Andrea (34) have dominated beach volleyball in Colombia for the past decade and now for the first time will get the chance to represent their country at the Beach Volleyball World Championships. "We are very happy we qualified for the World Championships. We're also very glad that this is an opportunity to open more doors for the sport in Colombia," says Claudia Galindo when she caught up with me just days before the start of the competition.
She explained that the sport is relatively young here. "People are practicing it, but nobody has yet to qualify for tournaments at this level. It's very rewarding but it also means an extra responsibility to us for representing Colombia at this level," Claudia continued, aware of how their performance in the coming weeks could impact the sport's development.
"We think this is an opportunity for more people to believe that it's possible to reach this level. Hopefully more people will start practicing the sport with more programs to get kids started from a young age with more trainers and support. For us these are expectations that come with this World Championship."
In early 2016, the Galindo sisters were a step away from qualification at the Olympic Games in Rio de Janeiro, but they sadly missed out. A big disappointment, but Claudia sees the qualification for the World Championships as a step forward towards the 2020 Tokyo Olympics. "Not qualifying for Rio was a disappointment but it doesn't mean we didn't learn anything, this is part of the process to qualify for the next Olympics in Tokyo. Qualifying for this World Championship is a huge step in that process, so we are going to keep working hard and try to do the right things to get to the Olympics in 2020."
Internationally, the Galindos are beach volleyball pioneers for Colombia. However as a young kid Claudia said she had no intention of becoming a beach volleyball player. "We started out playing indoor volleyball – I started 21 years ago and Andrea around 24 years ago. At some point we both started practicing a bit of beach volleyball. We switched at different moments and started with different partners – at that point we weren't thinking in any way about the national team or anything, but we improved quickly. We got to play together by coincidence, Andrea's partner became pregnant and my partner moved to the United States so we decided to try it together. It turned out that it went great in our first national championships and we won the title and since then we won 11 years in a row."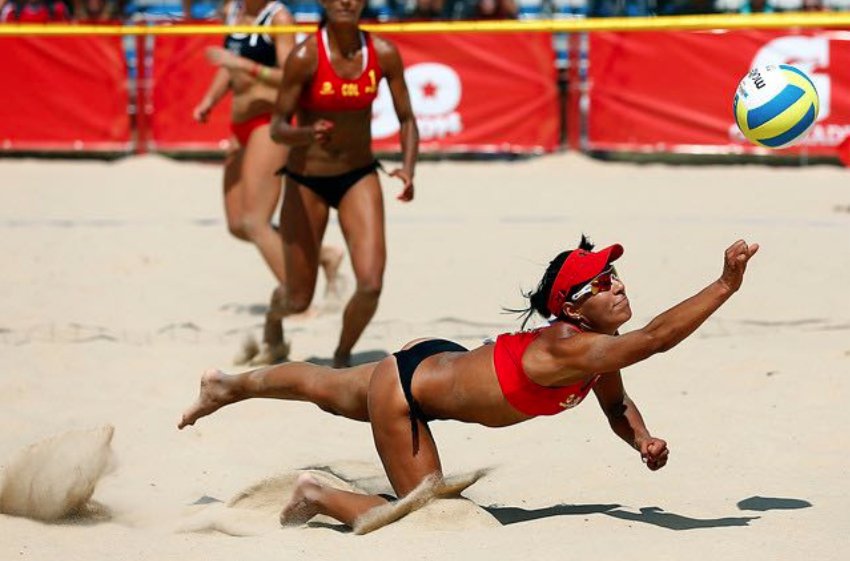 It may come as a surprise to hear that the national beach volleyball champions are based in Bogotá, given the capital is so far from the coast. Claudia laughs when we ask her about it, but she has a simple explanation.
"I see it seems a bit strange that the best beach volleyball team is situated so far from the beach," she says. "The main reason we have been at the top in Colombia is because of our discipline and our training ethics. It's a bit more difficult as we don't have the beach nearby, but we have two good training facilities in Bogotá. We have been the most constant in Colombia, that's why we've been at the top for the last 12 years, despite some good teams from the coast and other regions seriously challenging us some years."
Beach volleyball is a small sport in Colombia and Claudia acknowledges that it makes it harder to compete on an international level: "International competition is sometimes a bit limited, as the majority of tournaments are in Europe and there aren't many resources available. It's difficult to find sponsors. Also in Colombia beach volleyball isn't considered a professional sport which complicates the process of getting financial support from the state. For this tournament we're very well supported as our flights are paid for by the state and the IDRD [Bogotá sports and recreation institute] sponsored our preparation in Europe for this World Championships, something we are very grateful for."
As it is their maiden World Championships, Andrea and Claudia Galindo are by no means the favourites, but Claudia is positive: "You have to go into a tournament thinking that you can go far. We are aware of the strength of the other teams, but we have prepared well for this and you have to think you can be the best. We have done a preparation tour through Europe playing against strong competition and played a tournament in Vienna, close to the World Championship courts. I think that gives us a psychological advantage, to help us to adapt to the circumstances, taking a bit of pressure away. So our preparation has been good."
On the World Championship website, the Colombian duo appear as Andrea/Gorda. When asked about the reason Claudia bursts out laughing, "Years ago when we had to register ourselves internationally for the first time, it was all a bit of a rush, so without really thinking my sister put down my nickname thinking it was just for that specific tournament. It turns out you can't change the initial registration, so there's nothing I can do, I'll be 'Gorda' for the rest of my life. On the world tour level that is."
Andrea and Claudia Galindo play their group games in Pool B, on the following times in Colombia:

Saturday 29, 7am vs Laboureur/Sude from Germany
Sunday 30, 6am vs Elsa/Amaranta from Spain
Tuesday 1, 2.30am vs Lidy/Leila from Cuba

The group winners of the 12 groups qualify for the second knockout round and the second and third from each group will qualify for the first knockout round.
---