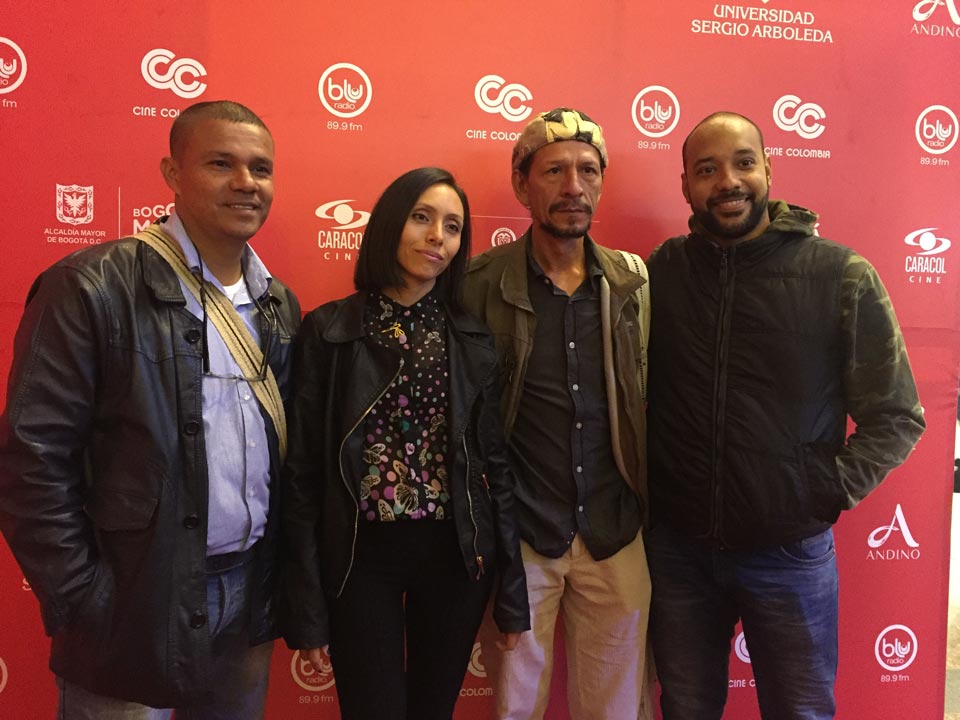 As thousands gather for this year's IndieBo independent film festival, Milagros Oliveros hears from some of the people behind the scenes
---
More than one hundred movies, thirty international guests, and ten days of unforgettable audiovisual experiences were part of the second version of the Bogotá Independent Film Festival-IndieBo. The festival, which is gradually becoming a focal point on the cinema calendar, attracted thousands of fans of the silver screen.
"Indiebo has increasingly become a reference for the Latin American independent film industry, and this allows us to show an image of Bogotá as a city that contributes to art and culture", explains Adriana Gutiérrez, director of the District Institute of Tourism.
Guest curator Diana Vargas told The Bogotá Post that this year the film selection was based on three criteria: films that probably had not been seen in Colombia, the cinephile taste of Colombians and available international movies.
Films from different categories were specially selected for each audience and their particular tastes. Horror movies jostled alongside complex stories that required more reflection from viewers, while those with halting narratives sat alongside blockbuster movies, telling stories that the public could easily empathise and identify with.
"We must watch movies because they help freshen our minds to get new ideas through stories that touch us, and not necessarily commercial ones, but films with deep ideas", says Colombian actor Julian Arango.
IndieBo provided an opportunity for audiences to do exactly that. Vargas affirms: "World cinema addresses important concerns such as tolerance or the lack of it, and this version of IndieBo brought the possibility to highlight those different aesthetics."
Alejandro Estrada, one of the founders of this festival that was created two years ago, says that the only way to open horizons for the mind is through culture and education. "We believe that artistic and educational expressions are a way to project ourselves, open our minds, see other cultures, understand conflicts in other countries and other people's mentalities and stories. It is a way to travel while staying here in the city. It is a way to live situations that other countries are currently living."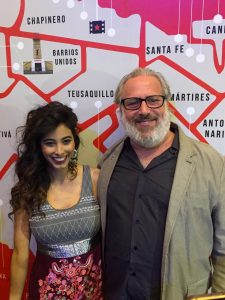 According to executive director Paola Turbay, this edition of IndieBo exceeded expectations. Audience response was highly positive regarding the quality of films, logistics, atmosphere, and the event in general. "Every night we go to bed knowing that every moment and every crisis was worth it", says Turbay.
Meanwhile, Estrada mentions that every step of the process presented its own challenges – from selling the initial idea and getting it off the ground to finding sponsors. And that's before you take into account the organisational effort involved in making things happen. She also highlights the importance of public participation. "Colombia knows that culture is something we all need.  At a period of post-conflict like the one we are about to experience, it is only through culture and education that we can move on to another level, that we can learn to tolerate, forget the past and open new horizons. The positioning and implementation process has been beautiful and we see how people loved the festival. That makes us very happy".
Attendance was impressive and the movie theatres were full. This flies in the face of the popular view that Colombians always want to watch the same type of movies. Alternative stories that transport us to different places or situations was what this festival brought to  Bogotá, a city open to various artistic expressions.
IndieBo displayed the undeniable capacity cinema has to be an emotional motor. Attendees could explore different creative spaces and internal and external visualisation   at this event that gathered the best of world cinema. This city, 2,600 metres closer to the big screen, proved to be the ideal home for an inclusive and versatile film festival that attracts thousands of people eager to see authentic stories and alternative scenarios.
---
By Milagros Oliveros