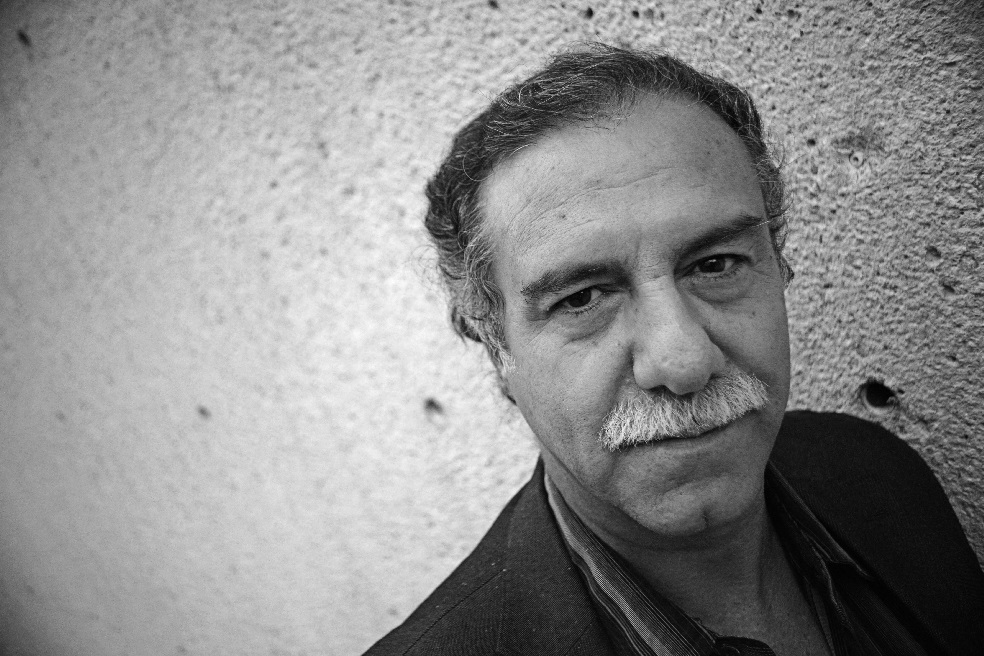 Legendary filmmaker Víctor Gaviria describes how real words can be more powerful than any script as Milagros Oliveros Córdoba finds out more about his journey.
---
When Víctor Gaviria realised his vocation in 1979, the Colombian movie scene was undergoing a revival. More and more cinema clubs were emerging in Medellín and people were fascinated by the articles of film critic Luis Alberto Álvarez.
"I had always flirted with literature and movies," he told the audience at a special edition of BOGOSHORTS retro. "Luis Alberto Álvarez's columns made us think that cinema was a possible thing we could do. People changed jobs and everyone jumped in. Poets, painters and writers began to make films."
The filmmaker from Antioquia, famous for La Vendedora de Rosas (1998), showed some of his first short films and documentaries and recounted in great detail how he took his first steps in the moviemaking industry.
That same year he entered his first short film in the newly created Super 8 competition, part of the Festival de Cine Subterráneo. It starts with the phrase, 'A visual poem about blind children' – a direct allusion to his previous career as a poet.
The audience laughs as he explains that he won the contest. "Just imagine the level of moviemaking in the city of Medellín! The jury had no option! That day when I got home I sat in the kitchen and told myself: 'I'm going to be a filmmaker.'"
Today, Víctor Gaviria's exuberant paisa character is tinged with the calm that comes with age, but it is not hard to picture that avid 24 year old, burning with enthusiasm to go out and tell stories.
"We mastered the art of making movies by making movies," recalls Gaviria. He learned how to shape stories about the city and its inhabitants, while he absorbed concepts such as panning, framing, managing actors, dialogues and music.
In his first films, Sueño sobre un Mantel Vacío (1981), El Vagón Rojo (1982) and Habitantes de la Noche (1983), the director discovered the importance of natural actors, which have become somewhat of a trademark of his cinematography.
He stresses, "I've always looked for the person behind the character and the scriptwriter. The filmmaker that I have been has always sought poetry in narrators who tell their own stories."
For him, these non professional actors are able to evoke real people's daily lives. "Just as literature is a way of appropriating stories, cinema became for us a living testimony. Making movies is relevant if it is made from reality itself and about the narrators of that reality."
According to Gaviria, the unique characteristics of these people emerge through the process of improvisation and not tying the actors to a script. "I like working with natural actors because they tell real stories that make fiction seem pointless," he says. "They have a different linguistic reality, which represents a free and boundless universe that is reflected on the screen. In this way, reality surpasses the scriptwriter."
Using cinematography as a way of trapping reality has become Gaviria's ultimate objective. His commitment to narrating the experience of exclusion, violence, crime, drugs, poverty, prostitution, abandonment and other "social sins", as he calls them, is remarkable.
Seeking the truth of those worlds, without stigmatisation, is something that he has learned to do only through those storytellers. "It is something like an anti-literature or a pre-literature. They tell me what they have lived with great sincerity and, from those tales, I try to make my films. Daily life involves ambiguity, nobody or nothing is good or bad, and everything has an elusive meaning, so it is important not only to tell the story, but also the context behind it."
Víctor Gaviria's determination and dedication to developing this creative style has led him to international success. He is the only Colombian director selected twice for the main film category of Cannes and his movie Sumas y Restas (2005) was awarded with 11 international prizes.
He explains that his first participation at Cannes came as a surprise. "We did not even know what Cannes was!" he jokes.
It turns out that one of his friends had organised a showing about Colombian cinema in the Museum of Modern Art of New York City. The right movie got shown to the right person and Rodrigo D: No Futuro found its way to the French red carpet.
While his first Cannes success may have come about by chance, the director's international acclaim is well deserved. His films have achieved a lightness, not in substance but in form. He has found a way to tackle deep social problems naturally, by turning traditional concepts of cinema upside down. Víctor Gaviria does not use cinema to create reality, he uses reality to create a language of cinema – and of fiction.
---
By Milagros Oliveros Córdoba