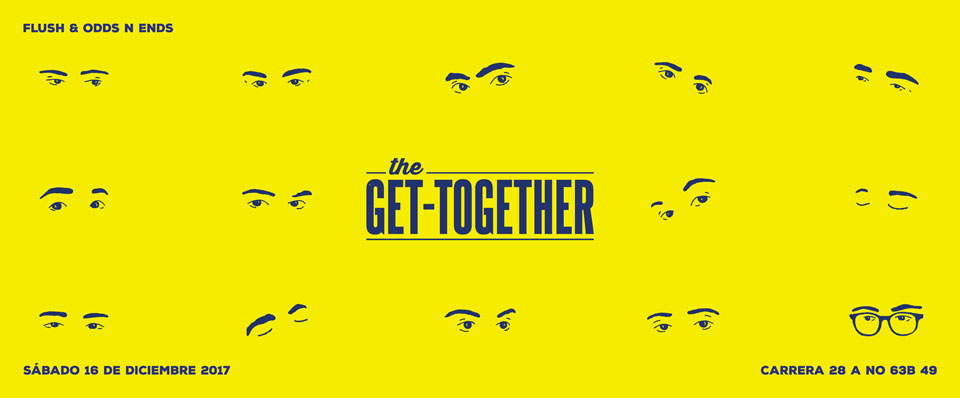 We speak to the Get Together gang who are getting everybody together again to celebrate a whole year of parties with their usual mix of disco, house and funky grooves on Saturday, December 16.
---
Co-founder of OVERCAST, Jorge Rocha, who is also one of the Odds N' Ends DJ duo who will be headlining, uses the word "uninhibited" to describe The Get Together events. He tells me, "It's an unpretentious party which has the sole aim of using music to bring people together."
For Rocha and the rest of the OVERCAST crew, most of whom are also DJs, it's difficult to find "places where you could just be and hear nice music, without the pretentions that some clubs have – and of course, without the steep prices."
That's the thinking that has seen the group organise five parties this year, which they'll be celebrating on Saturday with several surprises ­– including the launch of their first branded merchandise.
Organised by the record label, OVERCAST, The Get Together is where dancing and a love of vinyl meet the dancefloor and the turntables. It's a daytime event in the San Felipe neighbourhood, where Odds N'Ends will be joined by resident DJs Flush to keep people dancing until midnight.
"We like to think our musical scope is eclectic so you can expect soul, funk, disco, house, techno and everything in between at our parties," assures Rocha. He adds, "We love the physical format, so we try to keep The Get Together vinyl only."
The group have high hopes for next year as well. 2018 will see them not only hosting more parties, but they will also launch Radio Overcast, their second documentary, which will keep track of their philosophy to 'share + broadcast + gather'.
It's not only music that will be delighting your senses: Primitivo will be on hand to provide food and there will be visuals from Huntertexas throughout the evening.
Cover: $25,000 / Carrera 28A #63B-49 / December 16 / 2pm-midnight
---
By Maria Alejandra Jaramillo