"A right isn't something somebody gives you, it's something nobody can take from you," read the banner of the National Ombudsman Office government car that led this year's Medellin's LGBTI pride march, complete with rainbow balloons and flag.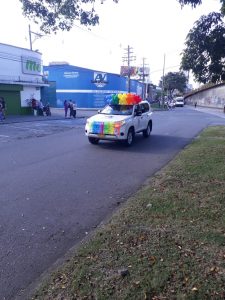 Last Sunday, 47,000 paisa marchers and spectators echoed this message. Exercising their right to freedom of speech and movement, they found solidarity and defiance in this year's slogans, "we name each other, we recognise each other, we are LGBTI" and "not one more step back."
Sunday's march brought an end to June's celebrations for Pride Month and Medellin's Fiesta Vive Diversa. The festival, which began in the city in 2015, is a cultural, artistic and academic celebration of the Medellin's diversity.
The march route followed Avenida Oriental down to the San Diego roundabout, taking Calle 33 up towards Carabobo and San Juan, and finished in the Parque de las Luces in the centre of the city.
Having approached the San Diego roundabout in a relatively orderly manner, the procession began with a brass band and a dance troupe followed by drums. Then came the crowds and shortly after, the party. People of all shapes, sizes, ages, races, sexual orientations and gender identifications were united by their waving of rainbow and purple transgender community flags.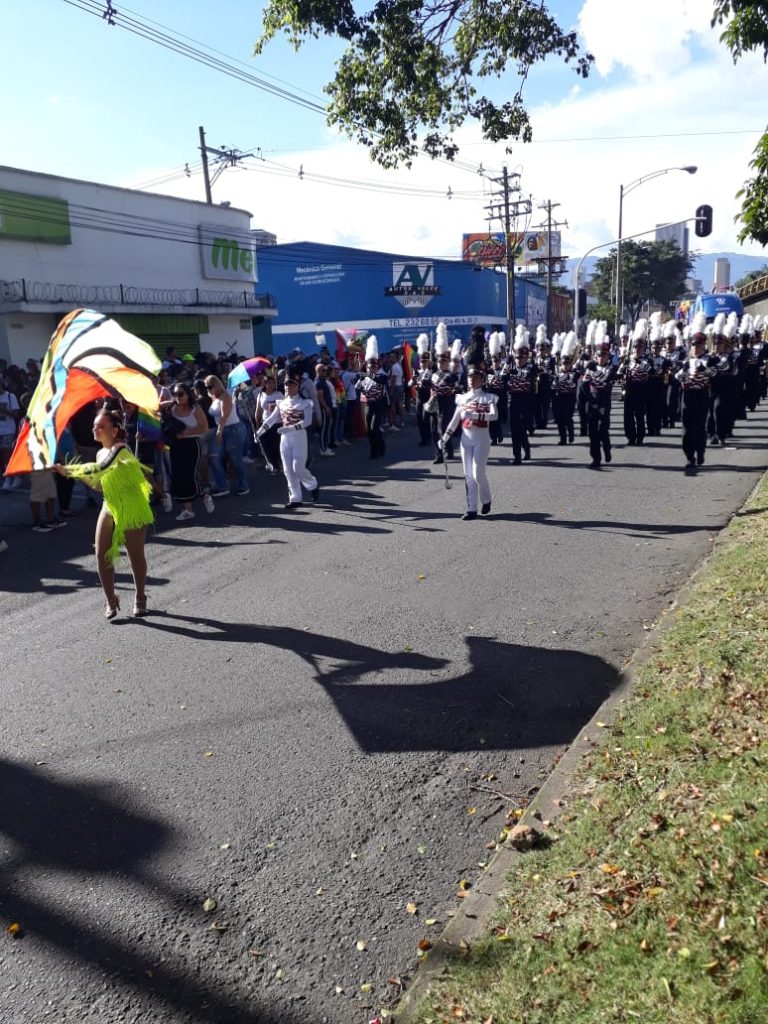 The march not only celebrated the right to be lesbian, gay or bisexual, but also the right to choose one's gender, embracing members of the transgender and intersex community.
Parents were also present, showing their support for their children's liberty to choose their sexual orientation. "Our son is gay, but we love him the same," read one banner.
One message highlighted the particularly current discussions surrounding the gender neutrality of the Spanish language, using the 'x' to represent the gender neutral, and therefore fully inclusive form of the word 'todos' or 'all people': "Todos los derechos para todxs. Orgullo combativo."
["All rights for all people. Combative pride"].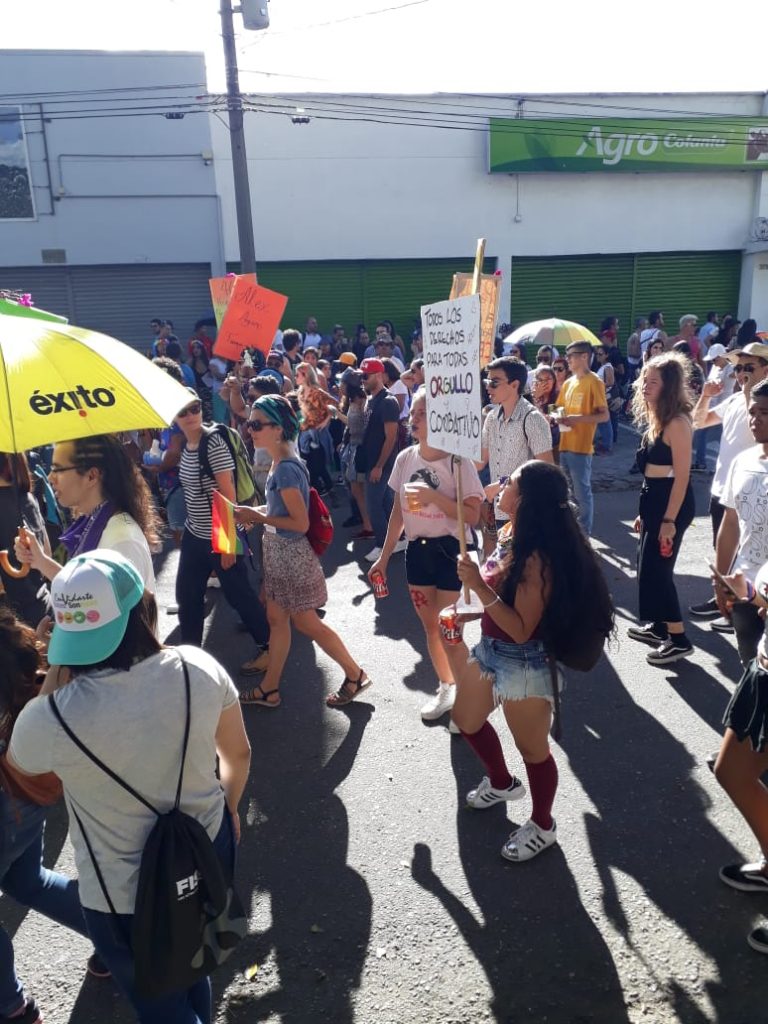 Other, more politically charged messages read, "Without sexual liberty, there is no political liberty," and "loving in diversity calls us to resist a patriarchal system that silences us uncontrollably."
"Yesterday's march was a commemorative march," said Fausto Emilio Arroyave Rojas, co-director of Antioquia's Alianza Social LGBTI, speaking to The Bogotá Post. "[It was] a political one, we had over 50 organisations involved with political acts and performances. We also had different businesses and different artistic groups that got involved in the cause. It was a march of diversity, a march of joy and a march in peace," he commented.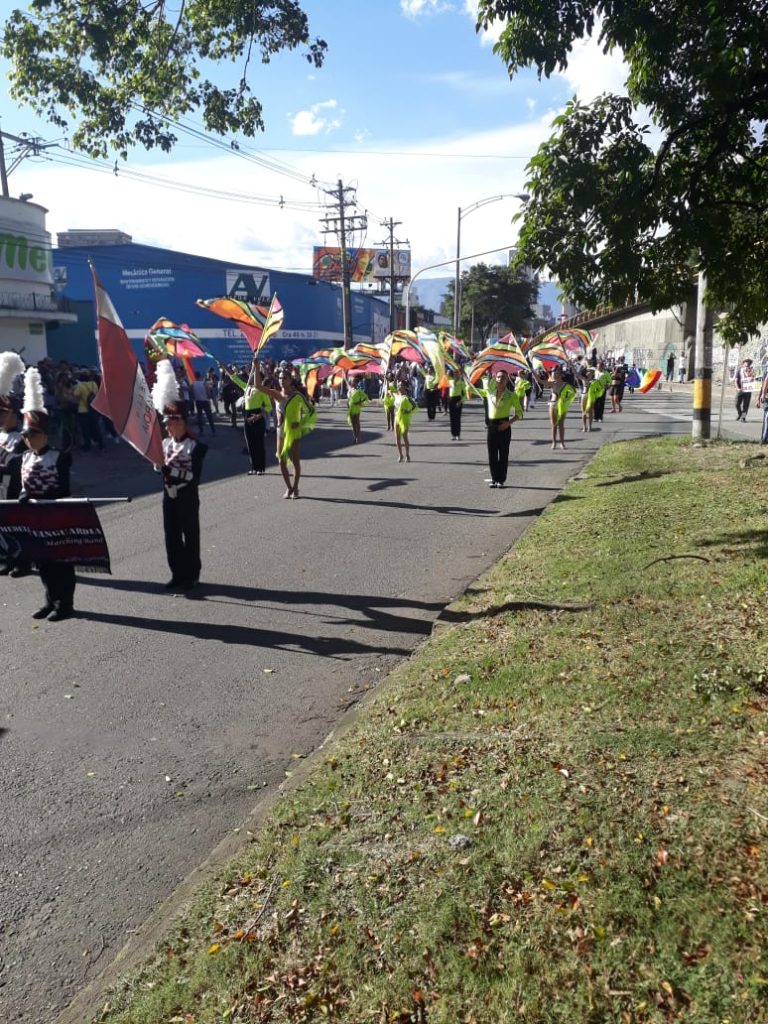 The most important message the new national government can take away from this year's march is that the LGBTI community is not prepared to take any steps back when it comes to rights, emphasised Arroyave Rojas, echoing the slogan 'ni un paso atrás'. 
Some banners above the crowds were a sober reminder of the discrimination many marchers have faced in Colombia, or still face to this day, whether directly or indirectly.
"I march for those who can't."

"I march for those who are scared to."

"I march for those who lost their lives trying."
Despite the stark realities of some messages, the feeling of absolute pride in the air was tangible. "It has always been a march that has a power of happiness, of joy, of togetherness, of union," agreed Arroyave Rojas.
Whether it was because of the party, or the fact that it provided marchers with the opportunity to express themselves without fear of repercussions, the atmosphere among this year's crowds can only be described as exactly that: happy, joyful and united.